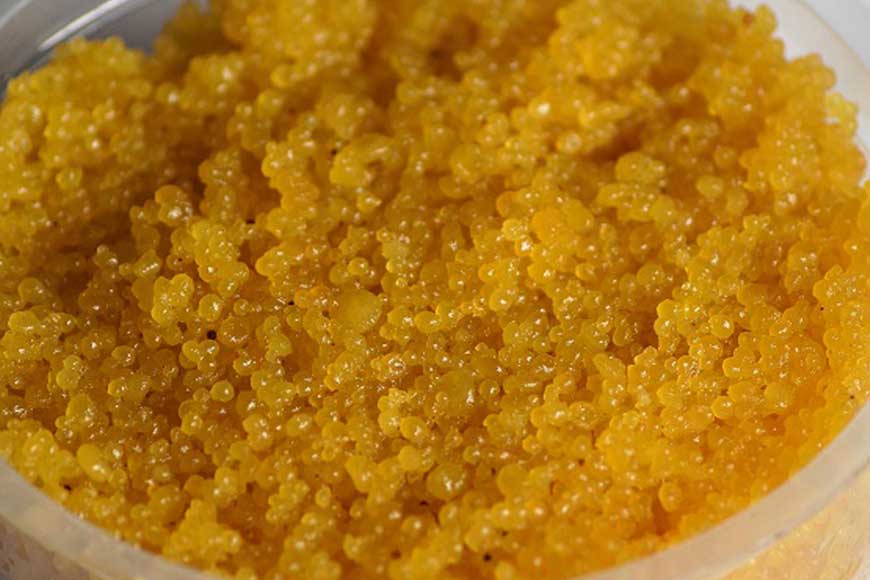 Mihidana, the delectable sweet, is synonymous with its place of origin Burdwan. Described as the micro-cousin of the traditional Boondi, its name is derived from two words, Mihi meaning fine, and Dana, meaning grain. The bright yellow, petite, round-shaped sweet is known the world over and loved by gourmet. On March 31, 2017, Sitabhog and Mihidana were both accorded the official GI tags. GI is an indication used on products that have a specific geographical origin and possess the qualities or reputation that are due to that origin. We have witnessed the tug-of-war between contenders claiming the GI tag for rosogolla but Sitabhog and Mihidana are synonymous with their place of origin: Burdwan. But how did these two sweets originate?
It was the beginning of the 20th century. The Maharaja of Burdwan, Vijaychand Mahatab, invited the then-Viceroy of India, Lord Curzon to Burdwan. Meanwhile, the Maharaja asked his kingdom's renowned sweet maker, Bhairab Chandra Nag to prepare a unique sweet dish to impress the viceroy. Nag raked his brain and tried out different combination-permutation to create something new and unique. On August 19, 1904, when Lord Curzon arrived, he was served Sitabhog and Mihidana with some trepidation. The stiff, upper-lip British official was floored by Nag's invention. Lord Curzon was so impressed by Nag's talent that he issued a signed certificate to Nag. He mentioned there how impressed he was by the new sweets and how he relished having Sitabhog and Mihidana, both Nag's handiwork. They were wonderful inventions for the taste buds that he had never perceived before.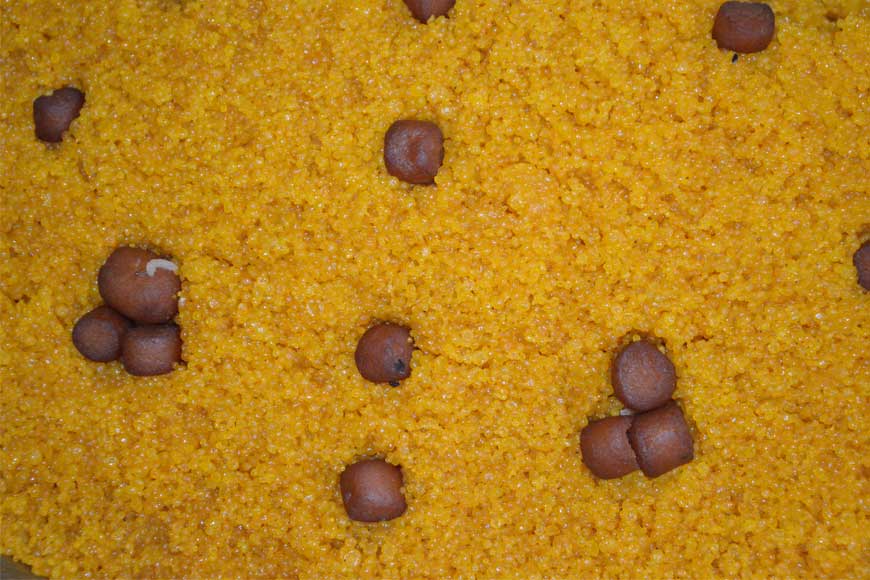 Years later, Curzon's sense of epicurean wonder was once more expressed by former Indian Prime Minsiter, Pandit Jawaharlal Nehru and Lal Bahadur Shastri, when they came to Durgapur to attend the Congress Party's national convention. Both the leaders were served the ambrosial sweets and they went into raptures, singing paeans of the wonderful invention and its inventor.
Sitabhog and Mihidana's history can be traced back to 115 years. Bengalis are proud of their sweet heritage and Nag's creations have won millions of hearts and ensured a permanent place in Bengal's sweet platter. The dessert is made from powdered Kaminibhog, Gobindobhog and Basmati rice, mixed with a small amount of gram flour and saffron for that golden hue. It is blended with water till the batter becomes smooth. This mix is then poured through a brass ladle with tiny holes into a pot of hot ghee and deep-fried. The fine fried small rice-like grains are dipped in sugar syrup and drained, once soaked.
Sitabhog and Mihidana have mesmerized the dwellers of the creative universe. Authors, poets, singers, actors --- they never tire of singing praise for the delectable sweets. Songs have been composed on these two magical sweets. Mihidana also found mention in a short story on Pagla Dashu, a series on Dashu's misadventures written for young adults by Sukumar Ray.