There was a classic 'tears beneath the laughter' story that Bhanu Bandyopadhyay reportedly loved to tell. "You know what my life is like? I'll tell you. My mother has just passed away. I'm waiting at the crematorium, eyes full of tears. Somebody comes up to me and asks, 'Bhanuda, what happened?' Barely able to speak, I tell him that my mother has died. He walks away smiling, and says to his companion, 'So this is what a crying Bhanu looks like!' Just think. When the time comes for me to be taken to the crematorium, people will say, 'Look, look, see how his head is wobbling'!"
The story may have been told in jest, may even have been partly fictitious, but there can be no question that Samyamoy 'Bhanu' Bandyopadhyay (August 26, 1920-March 4, 1983) was a whole lot more than merely Bengal's all-time favourite comedic icon, the man who could effortlessly make millions roll on the floor laughing. The tears behind the laughter were real, as real as his adventurous, spirited, fiercely honest and uncompromising personality.
At the peak of his acting career, Bhanu Bandopadhyay was as much of a crowd-puller as his contemporary and beloved friend Uttam Kumar. That the two later became embroiled in a bitter dispute was partly owing to Bhanu's rigid stance on the matter of artistes' rights, but that is a story for another day.
Today, on his 102nd birthday, the focus is on the Bhanu that few people knew, the young student from Munshiganj (in modern day Bangladesh) who was a particular favourite with his professor, the legendary scientist Satyendranath Bose. But as was the case throughout his life, there was more to this student than just academic excellence.
By the 1940s, he had already begun a career as a stand-up comedian in Dhaka. However, Bhanu's association with various militant revolutionary groups fighting for India's independence was an equally significant part of his life. And thereby hangs a tale.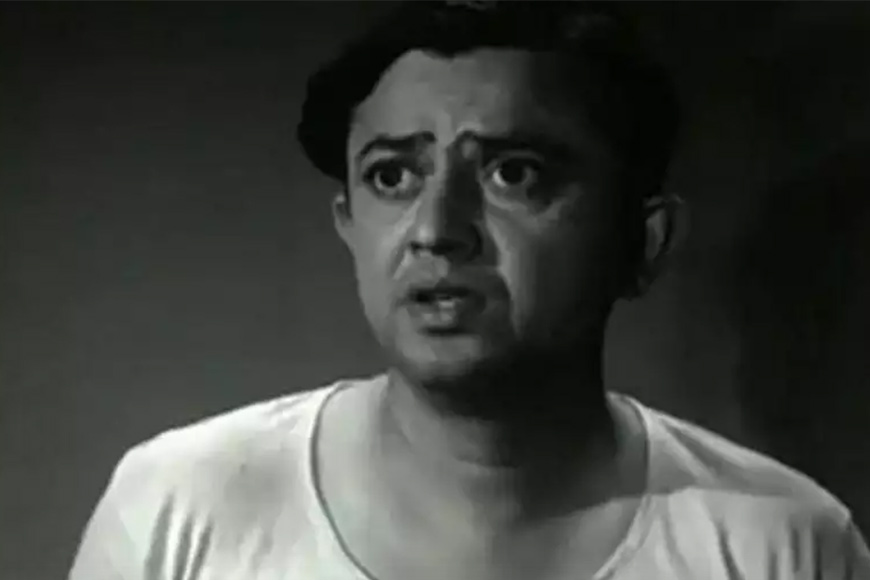 In 1941, a police informant was killed in Dhaka, allegedly at the hands of the Anushilan Samity, then one of the most active secret societies fighting the British. Under the police scanner since his teenage years thanks to various 'seditious' activities such as distributing forbidden books and pamphlets, Bhanu was named as one of the chief conspirators behind the murder. As the warrant went out for his arrest, Bhanu realised he would have to leave Dhaka, turning to his friend Gopal Miyan for help. Hidden under the seats of Gopal's car, sitting on wooden planks, Bhanu Bandyopadhyay escaped to Kolkata, in a manner eminently fit for the silver screen.
This was perhaps inevitable for a boy who had been drafted into the freedom struggle as a mere child of eight or nine. His guru in this instance was Dinesh Gupta (who in 1931 achieved immortality when he was hanged for his role in the siege of Kolkata's Writers Building as part of the Benoy-Badal-Dinesh trio). Seated on Dinesh's bicycle, the aforementioned forbidden literature clutched close to his chest, firearms meant for the revolutionaries hidden away in his lunchbox, little Bhanu's indoctrination was thorough, and intense.
At about the same time, he forged equally close ties with Ananta Singha, hero of the Chittagong Armoury Raid of 1930. Such was the bond that Bhanu would carry food from home for Ananta when the latter was imprisoned.
What drove him? Born into a highly cultured, educated family, Bhanu was the son of a father who worked for the estate of the nawab of Dhaka, and a mother who held a government job in the education department. Interestingly, his maternal family was related to renowned freedom fighter Sarojini Naidu. And Bhanu's own family believed that his daredevil streak came from his mother, Suniti Bandyopadhyay.

Bhanu Bandopadhyay's eldest son Gautam once told journalist Debshankar Mukhopadhyay a story about his grandmother. Turns out, Suniti Bandyopadhyay was on her way to Darjeeling as the Bengal Board's first Indian 'Inspectress of Schools'. In her haste to catch the train, she boarded a compartment meant for 'European ladies only'. Immediately asked to get off by the women, she said she would do so at the next station. But one of the women insisted she vacate the compartment then and there, and actually threw Suniti's luggage out of the train. A furious Suniti then thrashed the offender so severely that she fainted. The furore caused by this incident was naturally intense, and it was only the intervention by a brother of hers who was also a deputy magistrate that saved Suniti from certain imprisonment.
That the son of such a mother would not take oppression and injustice lying down was a given. Yet another example of this was an incident that occurred in his college during Saraswati Puja. At the start of the customary feast, an old Muslim beggar came asking for some food, but was ruthlessly turned away by some of Bhanu's classmates. Whereupon an infuriated Bhanu entered the kitchen and began destroying the food, determined that not a single person would eat that day. The friends who tried to stop him were beaten black and blue. Amidst the outpouring of indignation against him, the only person who stood by Bhanu's side was his revered professor, Satyendranath Bose.
How this lion-hearted boy became one of Bengal's most beloved legends is another story, but no matter where he went or what he did in life, Samyamoy Bandyopadhyay never lost his sense of fairness and justice. In laughter and in tears, they remained his constant companions.
Part of the information in this article comes from 'Lekhalekhi', by Bhanu Bandyopadhyay.