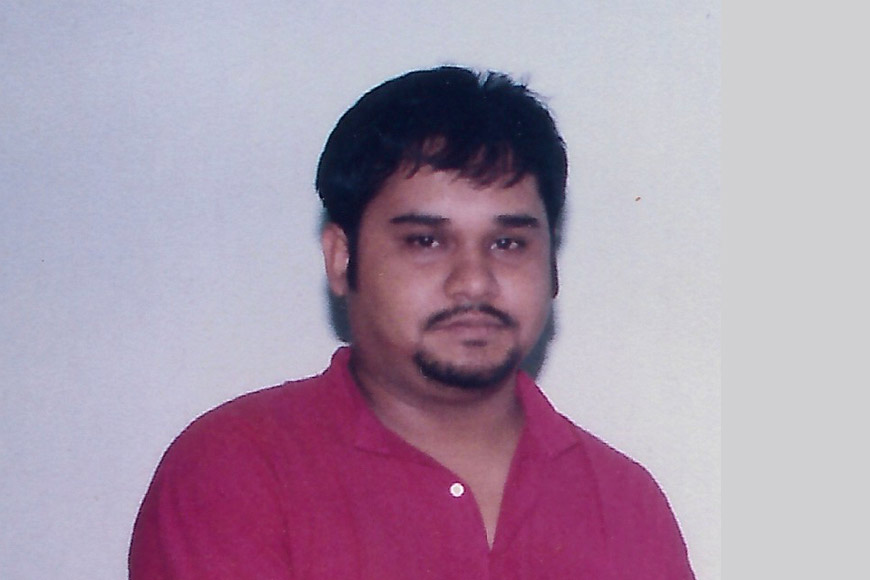 Bikram Singh Khangura was a dreamer and a poet. Kanika Bandopadhyay often called him 'Kobi,' as he loved penning down lines himself and infusing rhythmic words amidst lines of Rabindrasangeet. Bikram often talked to the trees, the fallen leaves of Sonajhuri and listened to their sounds. For him learning through a designated syllabus was a great 'no-no.' He even refused to follow the spellings and grammar given in the Bengali syllabus.
Bikram's passion was to listen and feel nature and all the happenings around and then write poetry. In bold black ink as per his own spellings and grammar. He was a rebel no doubt and loved living a carefree life. Like Jibanananda Das, another well-known poet genius of Bengal, Bikram had a lot of problem with the different 'Shoy' alphabets and used them as per their visual appeal, rather than what was written in the spelling books. At times, after writing something in the middle of the night, he would awake his brother Abir and make him listen to it. He was also a great singer himself and would sing Tagore's songs in his mellifluous voice. But the way he pronounced the words was different from others. So, again he maintained the difference in diction and throw of words. Yes, Bikram was indeed an exception in talents and the way he conducted himself.
Mohan Singh never imposed his gayaki or style of singing on his sons. Rather he let them develop their own style and Bikram always took advantage of that freedom. Anyway, he loved to live alone, in his own world of thoughts.
Transcribed from an original interview of Mohan Singh Khangura taken by Arpita Chatterjee
Story Tag:
Mohan Singh Khangura, Shantiniketan