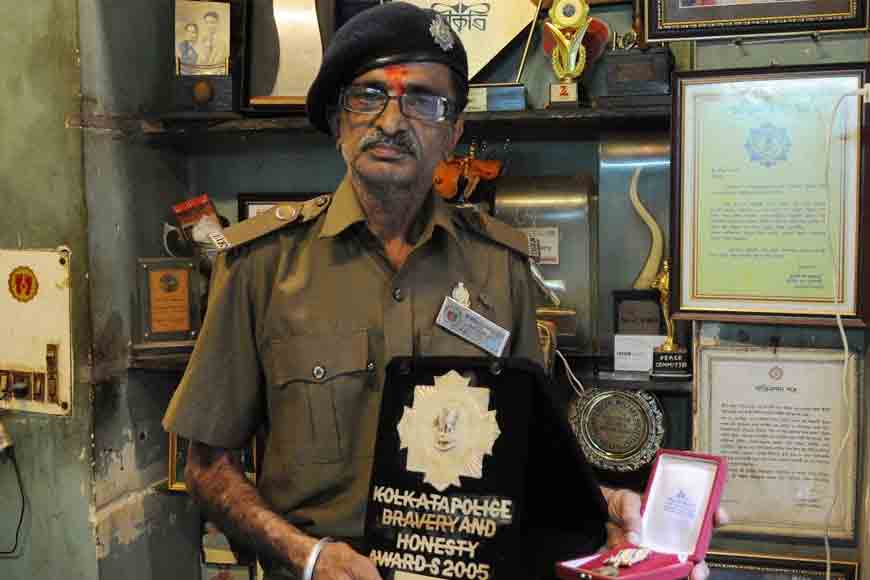 Does the name of Bipin Ganatra ring a bell of familiarity? He is the city's 'fire chaser.' The 60-year-old good Samaritan was awarded the Padma Shri, the fourth highest civilian award for 'rescuing people whenever there is fire, often putting himself in danger.' He is not a trained fireman nor is he a regular employee of the State Fire Brigade, yet, this spirited and brave manhas been dousing fire and rescuing people for the past 40 years or more. But what inspired him to endanger his own life and rush to rescue hapless victims?
Ganatra was born in a small village in Gujarat. His parents worked hard to meet ends meet and then migrated to Kolkata. From a very young age, Ganatra was mesmerized by the piercing siren of an approaching fire engine. He would rush outdoors and sprint in the direction of the bright crimson vehicle. He would reach the spot where the engine would be parked and would hang around, watching firefighters work, help them and eventually learn from them. It made him feel important.
However, Bipin lost his elder brother Narendra to a freak fire on Diwali night. He was merely 12-years-old then. And that was the turning point in his life, he vowed to fight fire and save lives. It became his sole mission. In 1978, for the first time, Ganatra got an opportunity to work with other firemen, when a bank was engulfed in fire.Soon after his brother's death, Ganatra had to drop out of school. Today, at the age of 60, the scrawny man remains an inspiration for many. He has already fought over 100 fires, dousing flames, rescuing lives and property and clearing debris. He says 'Fire talks to you. They come in red and blues. The blue ones are more lethal. And the roar tells you so much about what exactly the blaze is feeding on.'
He is a bachelor and lives alone in a small flat. He works as an electrician, but his meager income is often inadequate, for two square meals, and then his acquaintances and friends come to help him tide over the crisis. He is a well-respected and loved person in his locality. A couple of years ago Ganatra took a major risk and entered a burning warehouse on Strand Road to extricate two gas cylinders that would cause devastation if they exploded. In 2011, AMRI Hospital was engulfed in fire. Ganatra entered the building through a smoke-filled stairwell to save a gasping, panic-stricken patient stuck in the hospital's Intensive Care Unit. He was also involved in Bowbazar bomb blast rescue mission and the Nandram Market blaze in 2008.
During these numerous emergency operations, Ganatra has been injured critically, burnt and caught under the rubble, but nothing could deter the man from rushing out to help others. In fact, he keeps his nose buried in the news channels blaring updates from his tiny TV set and the transistor he keeps next to him. Whenever, news breaks of a blaze, he calls up the fire brigade headquarters, gets into a taxi and goes to the site. He also calls the city's fire brigade headquarters for updates. For someone who has no formal knowledge of fire-fighting, he is extremely meticulous and his gamut of experience and expertise come in very handy. He is allowed to use firefighting equipment and guide other firefighters to plan how to control fire and rescue victims.
In 2009, the fire department honoured the Good Samaritan with a volunteer's metallic ID card for his voluntary service. Ganatra is only too happy to wear his badge of honour around his neck. When there isn't any fire, Ganatra can be spotted at the chaotic intersection of MG Road-Central Avenue, helping policemen manage the voluminous traffic. The most unassuming simple soul, Ganatra hopes to continue his mission till his last breath.