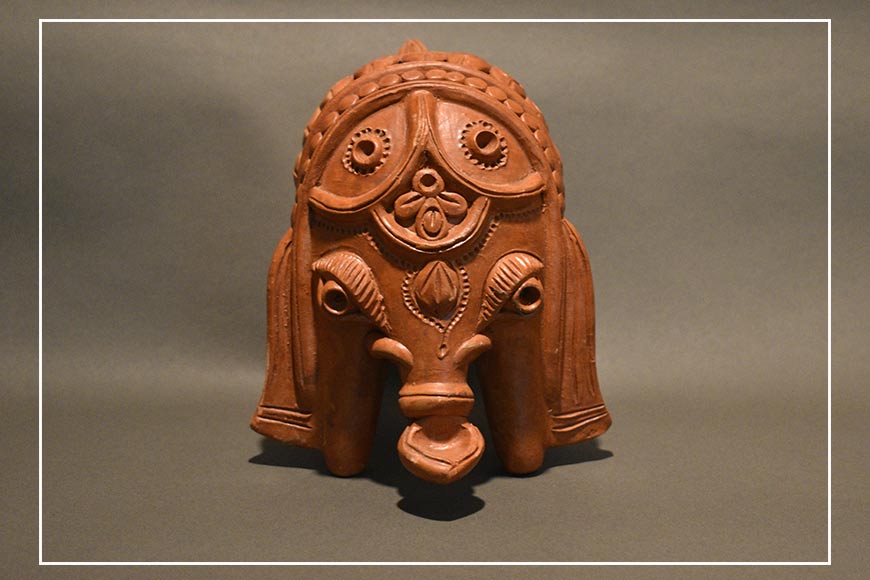 The relationship between Bengal and terracotta has long been a special one. Beginning with mosques and temples, which were made of terracotta in the relative absence of other building materials, the use of burnt clay gradually spread to smaller artefacts and even articles of everyday use. And a particularly remarkable example of this is the 'Bonga Hathi', a creation that is uniquely Bengal.
'Hathi', of course, means elephant. And the history behind these decorative terracotta elephants is an interesting one. Originally crafted by folk artisans from Hooghly, these clay masterpieces were quickly adopted by the skilled craftspeople of Bishnupur, widely acknowledged as the terracotta hub of ancient Bengal.
During the rule of the Malla kings, Bishnupur, once part of the kingdom called Mallabhum, was a flourishing centre of art and craft, and still is. The royal stables of Mallabhum were full of horses and elephants, which were used not only as modes of transport, but also as symbols of power, influence, and dignity; the greater the number, the more powerful the ruler. The animals were adorned with royal ornaments, which were faithfully and intricately replicated in the detailed designs of the Bonga Hathi figurines.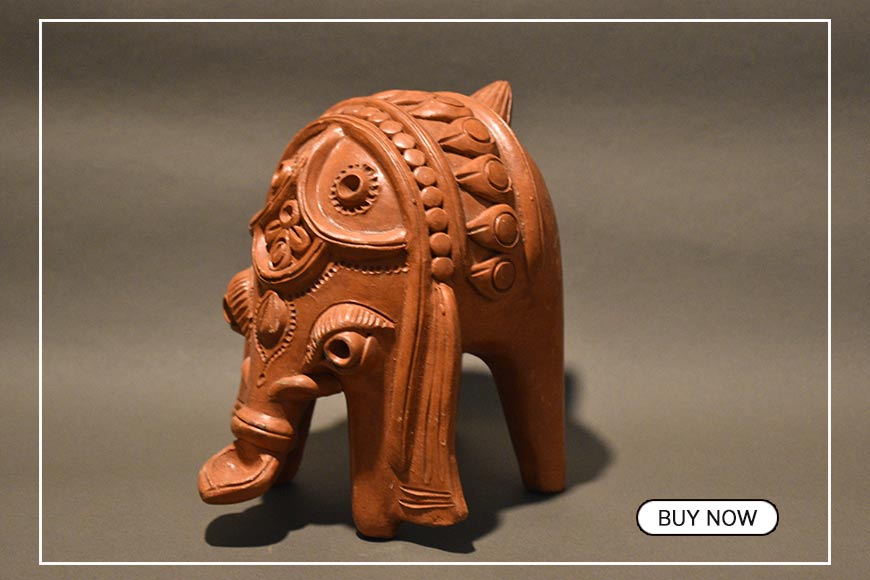 Why 'Bonga'?

The story is that back in the day, it was the Santhal community of Mallabhum who nurtured terracotta art, dedicating their craft to the Santhal deity, Singh Bonga of Zaher.
Legend has it that during this period, there lived a zamindar called Chand Roy, who was hailed as a miracle doctor by villagers. In return for his generous services, the villagers presented him with terracotta animal figurines as a symbol of their love, respect, and gratitude.
Happily, the centuries-old traditional folk art has stood the test of time. Even today, Bishnupur's clay art is widely popular across the globe both for its grandeur and finesse.
The 'Bonga Hathi' figurine, which we proudly stock, depicts a round-shaped elephant with a uniquely shaped trunk, and remarkable overall symmetry bordering on abstract art.
Wish to bring home the essence of ancient Bengal to your living room? Order the beautiful 'Bonga Hathi' today and add a touch of grace and charm to your home.