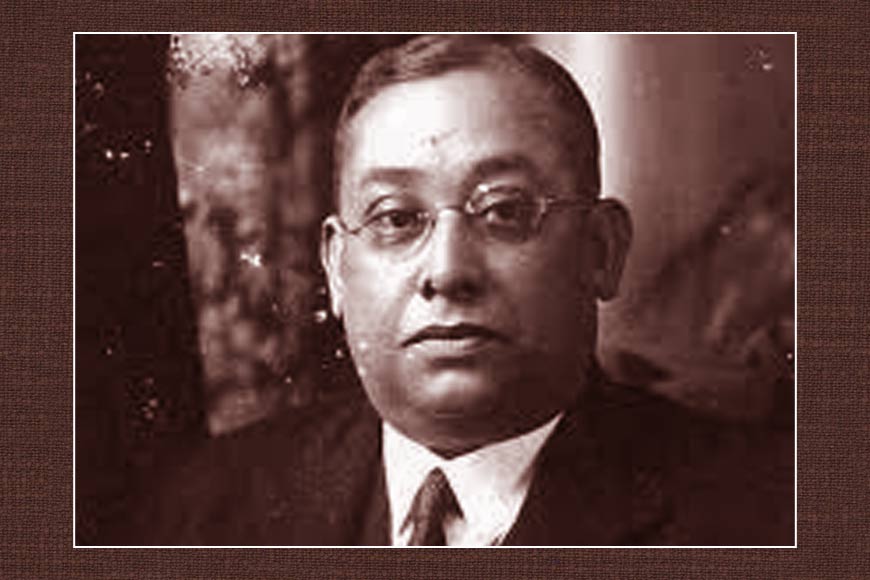 December 23, 1912. The day India's capital was to officially shift from Calcutta to Delhi. Lord Charles Hardinge, the British Viceroy, sat atop a splendidly decorated elephant as he prepared to make a grand entry into the new capital. Out of nowhere, a huge explosion rocked his surroundings, pockmarking his back with shrapnel and instantly killing his attendant sitting behind him. A 20-year-old Bengali revolutionary called Basanta Kumar Biswas was the man who had hurled the bomb. Visitors to the Kolkata Police Museum on the premises of the DC North headquarters near Rajabazar will know what the bomb meant to kill Hardinge looked like, because its remains are still carefully stored in a glass case.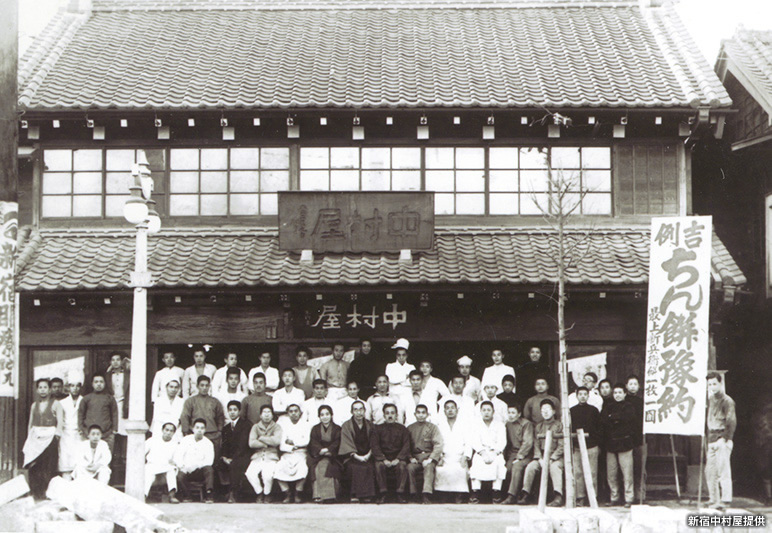 Old image of Nakamuraya at Shinjuku, Tokyo
The brains behind the failed assassination attempt was a 26-year-old Bengali employee of Dehradun's Forest Research Institute, who had used his job to build revolutionary networks across India, while pretending to be a loyal servant of the British government. Like many of Rashbehari Bose's later activities, this brazen attempt to eliminate the figurehead of British rule in India had far-reaching consequences. For one thing, it showed the world the lengths that Indians were prepared to go to drive out the British and for another, it hammered home Bose's credentials as a revolutionary leader.
Born in Subaldaha village in what is now Purba Bardhaman district on today's date in 1886, Bose's life and career are no less fantastical than his 'last namesake', Netaji Subhas Chandra Bose (1897-1945), though the former never really acquired the larger than life status accorded to his junior compatriot. By a curious coincidence, though, both men departed this world (reportedly, in Netaji's case) in 1945.
The failed assassination attempt led to the hanging of Biswas, and the subsequent Ghadar Revolution led to a price being placed on Bose's head. Aware that he was marked for death, Bose managed to evade the British and escape to Japan in 1915, where he continued his anti-British activities, reportedly introduced Bengali-style chicken curry to the Japanese, and laid the foundation stone for the Indian National Army (INA), which Netaji was to head eventually.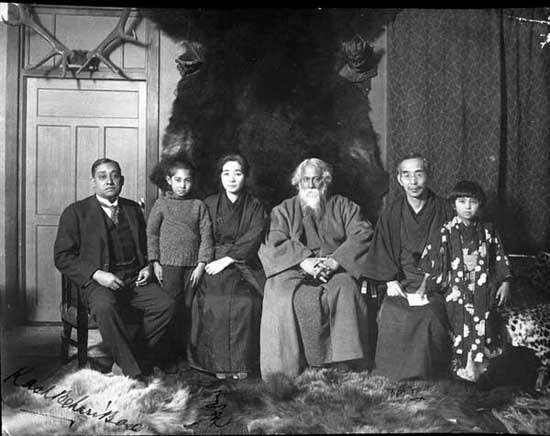 Rabindranath Tagore with Rash Behari Bose and family
The alias under which Bose had fled to Japan was Priyanath Thakur, ostensibly a relative of Rabindranath Tagore (Thakur). From 1915-18, he repeatedly changed residences and identities to keep his disguise going, as the British relentlessly pressed the Japanese government for his extradition, though the Japanese refused to comply. Even the common people of Japan seemed to adopt him as one of their own, and he was encouraged to marry Toshiko, the daughter of Aizo and Kokko Soma, owners of Nakamuraya bakery in Tokyo. Calling himself a journalist and writer, he became a Japanese citizen in 1923, and was to be known as 'Bose of Nakamuraya' for decades to come.
In their two-volume 'Rash Behari Bose: The Father of the Indian National Army', Elizabeth Eston and Lexi Kawabe write, "Japan had the highest literacy rate in the world. In order to gain the understanding of the Japanese people, in just fourteen years, Bose honed his language ability to the level that he was able to write books in the Japanese language. One after another, he published books and went to deliver speeches wherever he was invited. He put his faith in the Japanese people, and the Japanese put their faith in him."

For those who have wondered why Bose chose Japan as his safe haven, the answer probably lies in both ancient and modern history. The Indo-Japan bond was first created in the 6th century, when Buddhism travelled to Japan from India via Korea. In more modern times, Japan's victory in the Russo-Japanese war of 1905 signalled its rise as a significant Asian power, and provided hope to Indian nationalists, who began to view Japan as Asia's answer to Western imperialism. Japan tacitly encouraged this view by harbouring anti-British revolutionaries, despite its status as a British ally in the early years of the 20th century.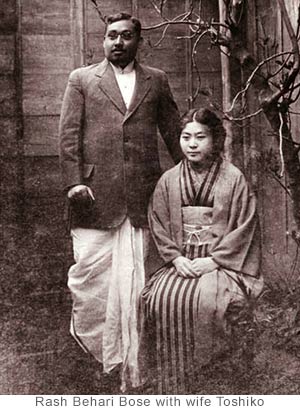 Part of the reason Bose was encouraged to court and marry Toshiko was the constant presence of British spies in the vicinity of Nakamuraya, as well as to make it easier for him to gain Japanese citizenship. By then, it had become fairly obvious to everyone that he was never going back to India. Tragically, however, Toshiko was to die of pneumonia in 1925, leaving Bose and the couple's two children bereft. Fighting his grief, Bose continued his work for India's Independence, and focused on boosting the cultural ties between Japan and India.
Eston and Kawabe write that as Bose began to be regularly featured in the Japanese media, the average Japanese citizen's knowledge of India, which the Japanese called Tenjiku (land of the heavens), began to increase exponentially. Soon, the press had dubbed Bose 'tenrai' or heavenly being.
How Bose scaled up his activities in Japan, how the INA eventually came into being, and how he took Netaji under his wing, are all a matter of public record. On his 136th birthday, let us simply remember him as the 'tenrai' who immortalised his legacy with the well-loved curry dish still available at Nakamuraya.