BREAKING! Calcutta University and JU rank 1st & 2nd! QS India Govt Rating out yesterday!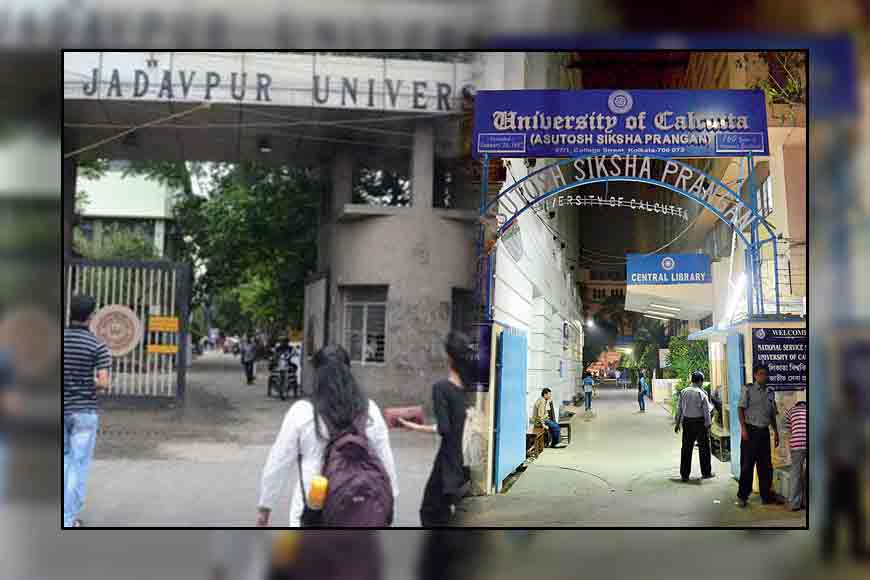 Just as we thought CU and JU are coming up in the media headlines for all the wrong reasons, here is an extremely encouraging news that reflects how these two institutions have held on to their excellence for decades and went on to produce the best brains of the world. And yes, they are still doing! Yesterday, the QS India 2020 ranking list that surveyed 28,000 universities of the world came out! Among the Indian Universities owned by Government, CU ranked 1st, JU 2nd. Among the world universities that included many IITs also, Calcutta University has received a prestigious ranking of 28 and JU stands at 68!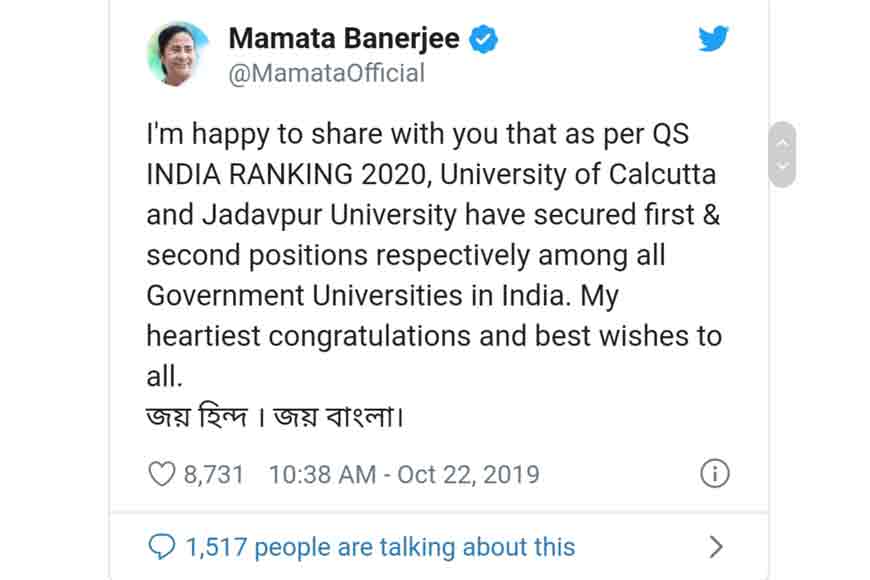 Not just West Bengal Chief Minister Mamata Banerjee, even the Governor and State Education Minister have tweeted and congratulated teachers and students of these two universities of Bengal for this proud moment! In an interview CU Vice Chancellor Sonali Chakraborty said "It is indeed a proud moment as we have ranked 1st in a list where even institutions like IIT and IISC were considered. We competed with them and ranked 1st!"
Even Jadavpur University that has often been highlighted in the national media for all the wrong reasons, including the recent Babul Supriyo episode, has also shown their sheen of academic excellence has not tarnished a bit!