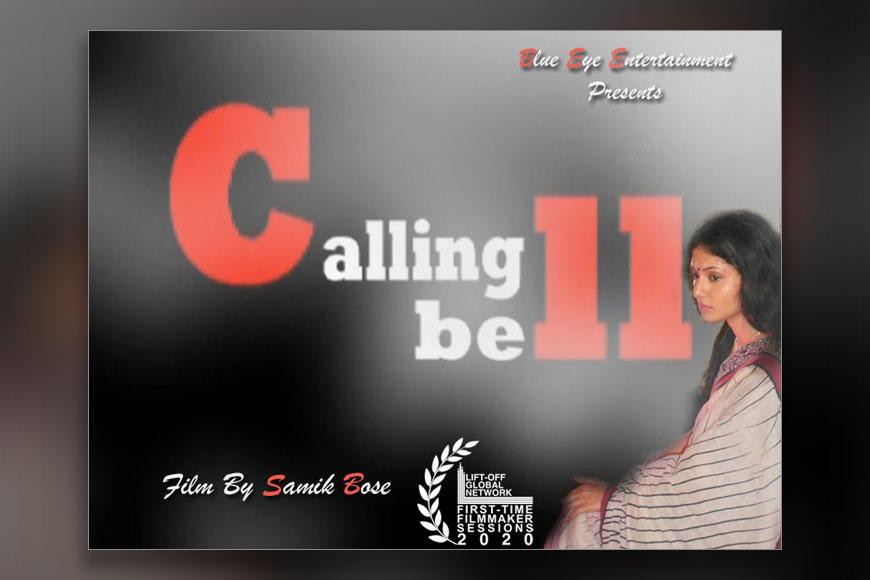 This year marks the 99th birth anniversary of Satyajit Ray, one of the greatest filmmakers of the 20th century who brought Indian cinema to the world forum with Pather Panchali. For young film director, Shamik Basu, it seemed like a tryst with destiny when his first Bengali short film, Calling Bell, got selected at the London Lift-Off Film Festival 2020. This is the story of another Indian filmmaker's journey abroad to acquaint the global film fraternity about the potential of another aspiring celluloid dreamer. What better timing than this year to pay homage to the great maestro and his predecessor and add a feather in the cap of Indian cinema.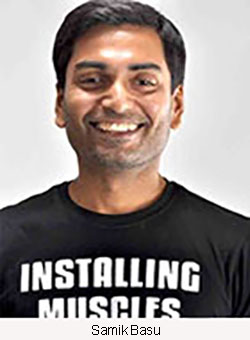 Shamik hails from the picturesque town of Raigunj on the banks of the river Kulik, the district headquarters of North Dinajpur of North Bengal. His family is deeply rooted in the cultural ethos of the town. His father, Swapan Basu, is the secretary of Chhandam Natya Sanstha and Shamik grew up amid this enriching atmosphere that exposed him to myriad nuances of art and theatre and helped to nurture his dream. He took a formal training in film direction and since then had been assisting other film directors and writing scripts. In 2014, he made Calling Bell and Red Wine. This year, Shamik came to know about London Lift-Off Film Festival and decided to try his luck and sent his film, Calling Bell in the First Time Filmmakers' Showcase section. It came as a big surprise for the young director when his film was selected for screening.
As the director explains to GB: 'In 2014, when the film was made, the process of sending films to different festivals abroad was not so easy. A lot of paperwork formalities were involved. One had to cross many hurdles to reach out, but the opening of the digital platform helped young and aspiring film directors. There is a lot more transparency and films can be sent online as well in lieu of a nominal fee.' True, by 2016, things changed with access to DSLR camera. Shooting films became a cakewalk and it also helped in cost-cutting efforts. Now thanks to technological upgradation, films with 4-K resolution can also be shot with DSLR cameras. He adds: 'The digital platform bridges the gap between a filmmaker and his/her audience. It reduces costs and provides even a rank newcomer to communicate with viewers. It also provides the platform for exchange of ideas and thoughts and experimenting at a shoe-string budget from the convenience of one's own set-up.'
Shuvayu Bhattacharjee, whose own movie Kolkata Cocktail had made quite a buzz in the city's film circuit is also an acclaimed musician and is the music director of Calling Bell. He stuck to the original score and also sang himself Rabindrasangeet 'Kachhe chhile durey gele,' in a mellifluous rendition that will surely touch upon hearts. London Lift-Off Film Festival is hosted in the prestigious and beautiful screening rooms of Soho and West London and this chic pageant has been a big hit with film connoisseurs.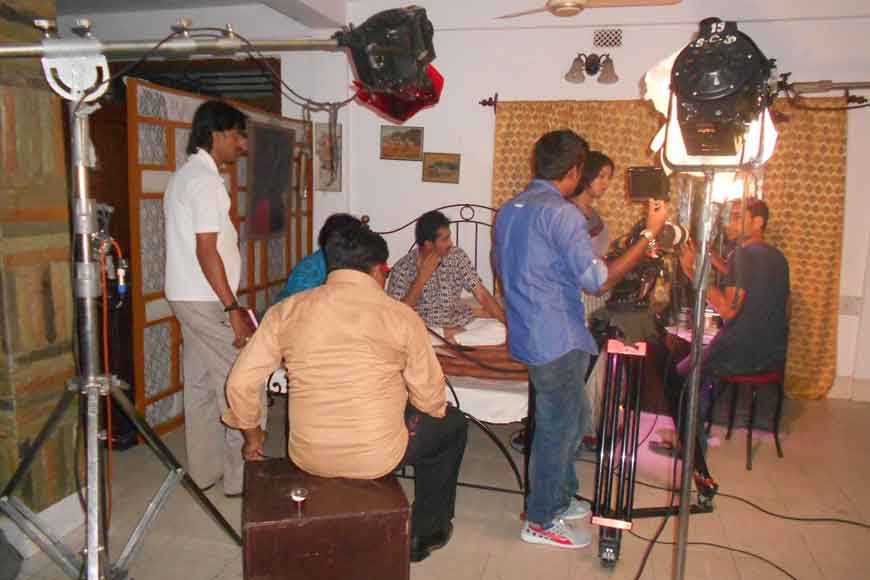 Calling Bell is about the gradual erosion of human values and how this has been accepted as the norm by the contemporary world. 'It is an extremely relevant topic today and I have come across people who still live by certain core values but the pragmatic world discards them as lunatics.' The film's protagonist Urmi (Anindita Bhattacharya), suffers from a sense of committing a heinous sin. She was an idealistic youth who believed in her political ideology and dreamt of changing the society, ushering in a better social order for all. However, over the years, she realized she had compromised on various issues and distanced herself from her commitment. Her husband, Animesh (Sanjay Mukherjee), too, has transformed. He justifies his double-standard as essential weapons for survival. But Urmi's conscience pricks her and she wonders how she will face her predecessors if they come and demand an explanation from her for giving up her dream. She is petrified, dejected, filled with self-doubt and repentant. This is when her psychosis begins. She hears the calling bell of her house ringing at all odd hours and rushes to check on the visitor but strangely enough, every time she opens the door, she finds nobody around. When asked how it feels to get noticed and his work being acknowledged globally, the director says: 'My mission will be complete if the film reaches a large audience and if the theme can stir the inner string of conscience in even a few of the multitude.'
Story Tag:
Bengali Directors, Calling Bell Movie