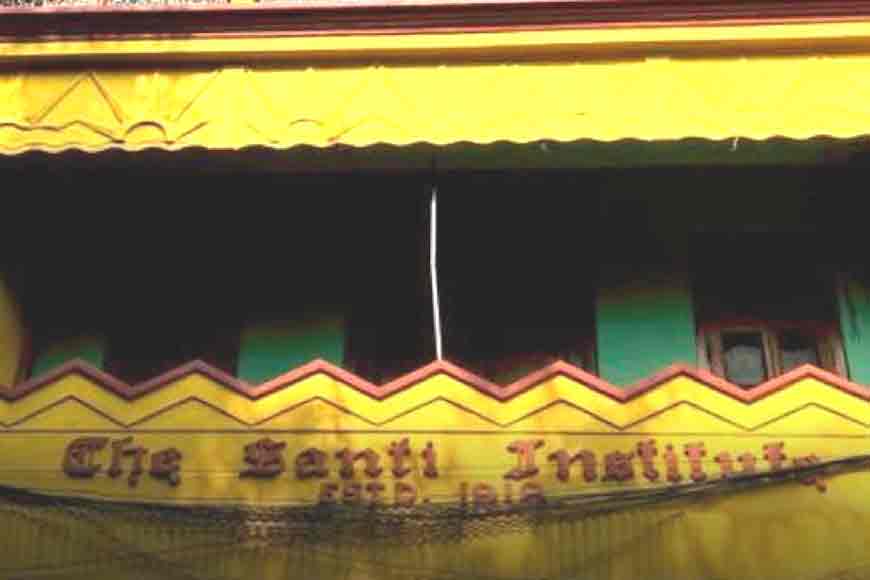 At a time when many of us hardly read physical books and instead have taken to e-books, at a time when the love for reading books is on a downward graph, one library in Kolkata celebrated 100 years. It is indeed a moment of pride for this city, that is often called the 'Culture Capital of India,' to witness a library that started after World War I and still continues to thrive in full glory.
If you happen to walk down Sashi Bhushan De street in Bowbazar, you cannot possibly miss the three-storeyed house that is home to Santi Institute. True to its name, it is not just a library where you get to read books, but also a haven of peace. The library was set up almost a century back in 1918 with the aim to help youths come together for meaningful discussions and adda. In the beginning it had just 21 members and 27 books. Today the number of books in its collection has gone up to 41000. Luminaries like Ashwini Kumar Dutta and Krishtodas Mullick were the first president and secretary of this library.
Historically Santi Institute was witness to many political debates and was also the meeting place of many revolutionaries. Freedom fighters such as Surendranath Banerjea, Subhas Chandra Bose, Bipin Bihari Ganguly, lawyer Radha Binod Pal, academician Triguna Sen and historian Ramesh Chandra Majumdar frequented this library. At present the library has around 800 members and racks of books reaching to the ceiling. It also offers free reading services and supports needy children of the area.