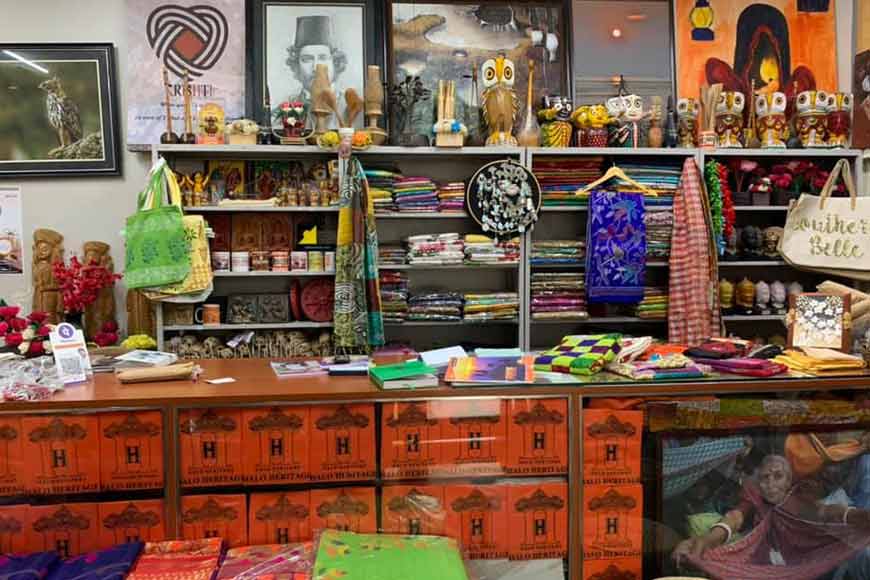 On its website, Transcendent Knowledge Society (TKS) describes itself as "an organisation for education, empowerment and equality for people with disabilities". This staid description, however, does little justice to the critical nature of the work that TKS does every day when it comes to integrating the differently abled into the mainstream. This is particularly true of The Charkha, a livelihood unit under which TKS markets a whole range of home and lifestyle accessories created entirely by the differently abled as well as the marginalised.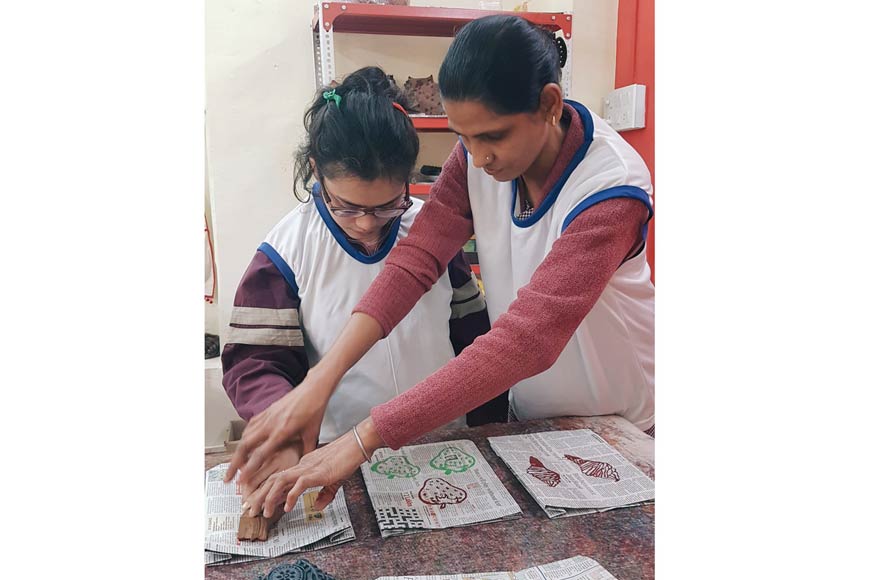 "The objective of Charkha is to offer a dignified life to anyone without formal education, through our training courses. And a second aim is social entrepreneurship development," says TKS founder-president Amrita Roy Chowdhury. "Our tagline is sustainable livelihood."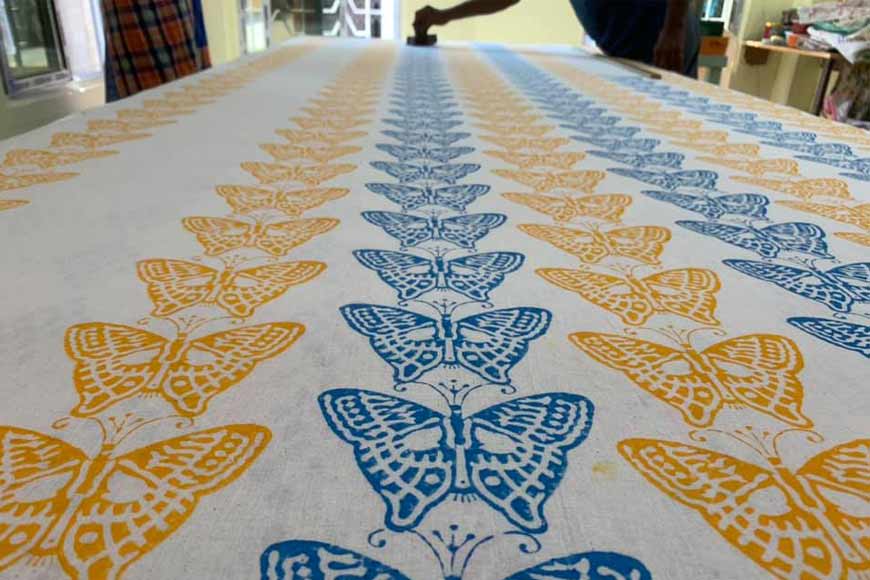 Understandably, marginalised women are a prominent part of Charkha, though the core focus remains the differently or specially abled. At the heart of the initiative lies the artisans' work with block print, natural dyes, and stitching. Their workshop is a residence belonging to the parents of a specially abled member of the group, which has been renovated at considerable expense to accommodate Charkha, with funds being raised despite the huge challenge posed by the Covid-19 pandemic.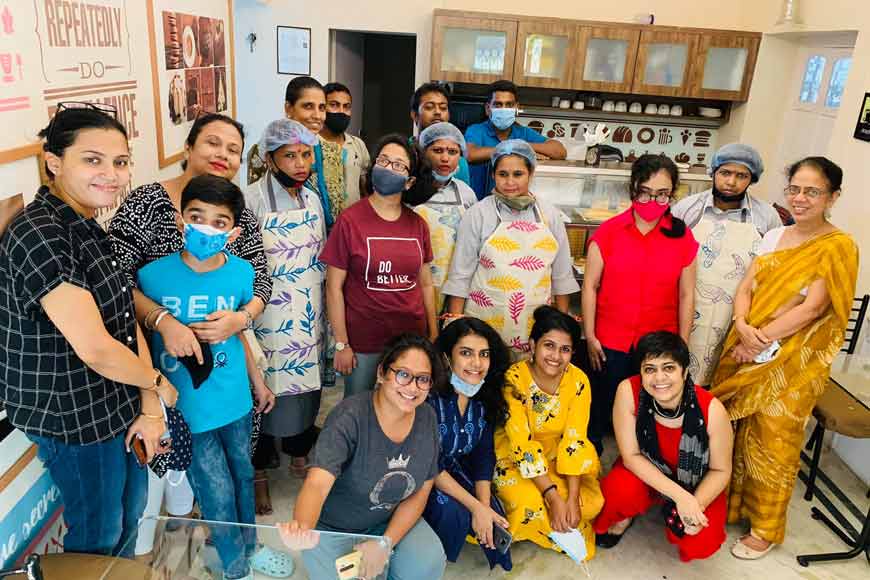 "The work has great therapeutic benefits for people with disabilities," says Amrita. "Because it is repetitive work involving colours and textures." This is particularly important for people with Autism Spectrum Disorder (ASD) or other cognitive disabilities, who often find repetitive patterns soothing. And the primary focus at TKS is on people with intellectual and developmental disabilities.

In order to avoid the use of sewing machines, which may prove difficult to operate, the specially abled artisans at Charkha are taught hand embroidery, chiefly a special kind of kantha stitch, and then encouraged to play with colours and designs on their own. Simultaneously, the neurotypical artisans are provided with machine and loom training too.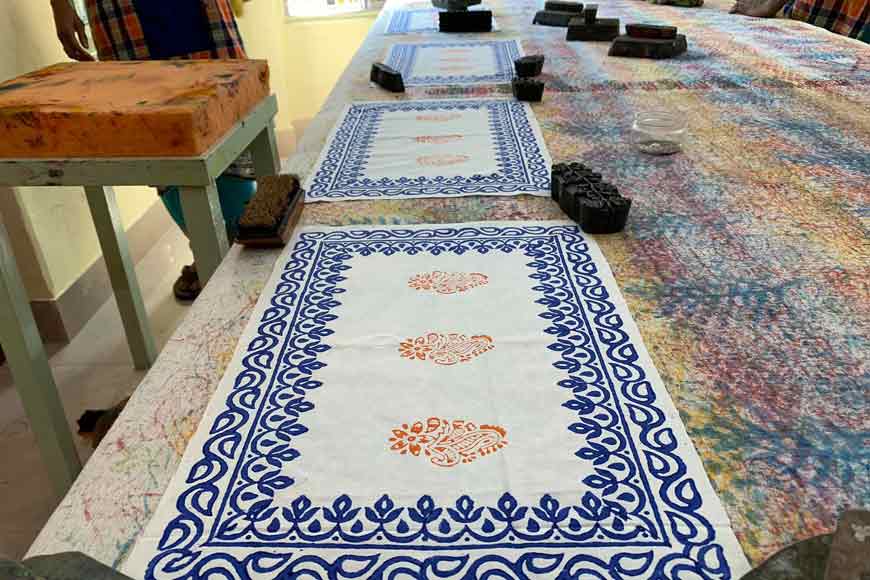 "We customise our training to include curricula for those with developmental disabilities. For example, our ongoing kantha training sessions include both neurotypical as well as disabled trainees, but while we are starting with standard material for the neurotypical, the disabled are starting with coarser material for ease of use," Amrita explains. So the latter initially work with plastic mats and jute before graduating to cloth, accompanied by a progressive reduction in needle size and thread thickness. Similarly for block printing, while the neurotypical group begins with cloth, the other group first gets accustomed to the process using newspapers.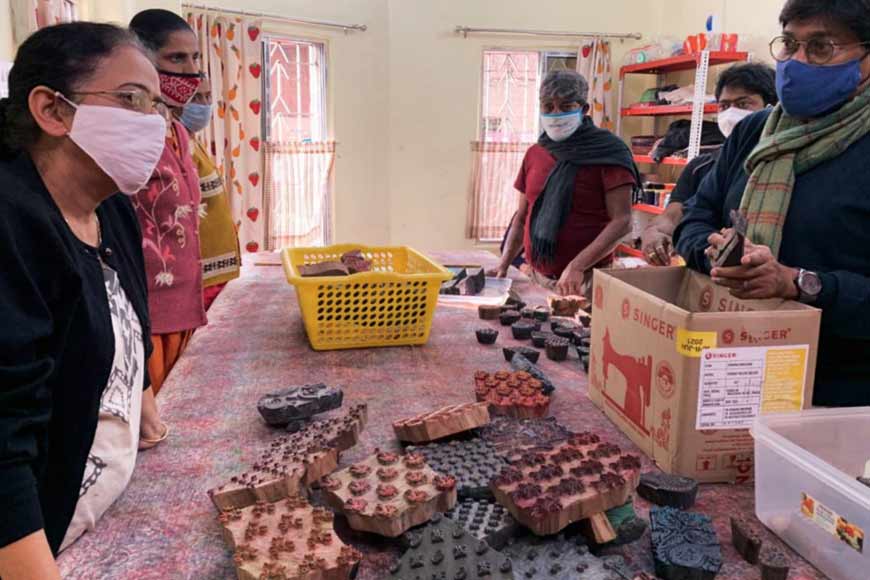 Perhaps one of the most heartening aspects of Charkha is the scope it offers to its participants to branch out into allied streams. "One, after a year's training, our neurotypical women artisans are absorbed as frontline trainers, to teach the disabled. Two, we offer infrastructural support to artisans who do not have a workspace, and connect them to larger fashion houses. Three, we take on some outsourced work from prominent designers. In future, we would like to connect to these designers to place our artisans with them," Amrita says.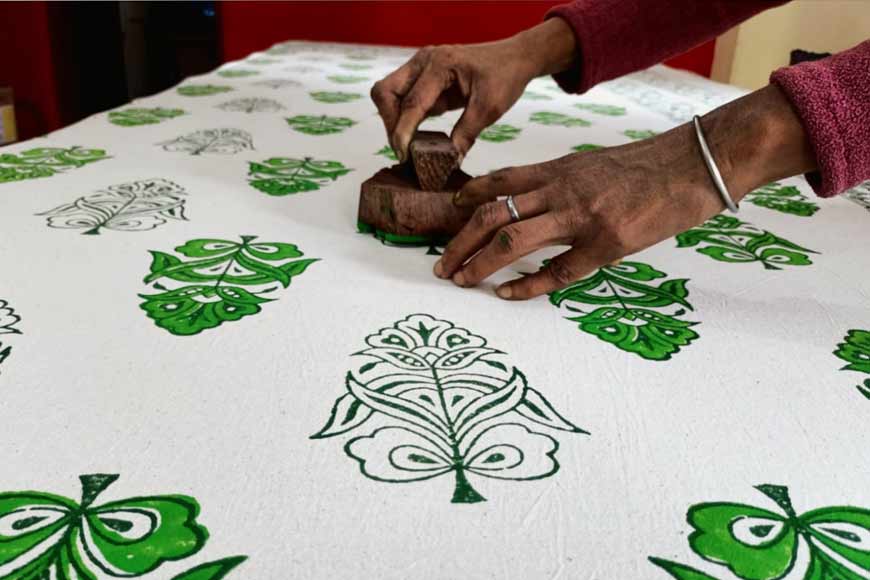 A majority of parents of children with developmental disabilities worry about how their children will survive in mainstream society once the parents are gone, and an important aim of Charkha is to teach "co-living and co-working skills" to both sets of artisans. This is where the critically important function of integrating the developmentally disabled with mainstream society comes in. An excellent example of this is the 24-year-old daughter of the owner of the premises where Charkha is located, a young woman with multiple disabilities. While her widowed mother is out at work, the young woman spends all her time among the Charkha artisans, with the neurotypical women gaining first hand experience of co-existing with and caring for a disabled person.
Learning comes in all forms.
Charkha products are available from The Charkha Facebook page and the TKS Instagram account