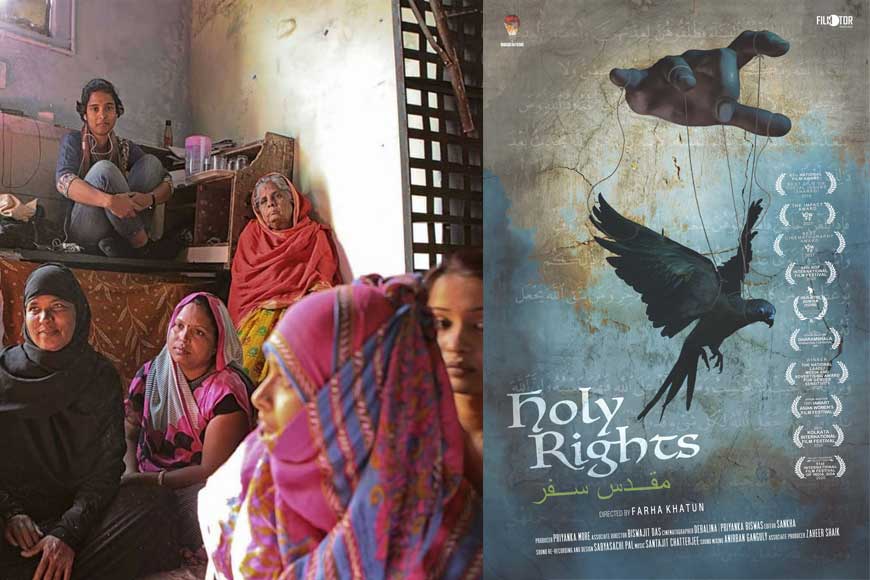 Farha Khatun was only 10 when she first heard of 'triple talaq' (the Islamic practise of instant divorce by the husband saying 'talaq' thrice). It was a summer morning, and one of her aunts had come visiting their home in Medinipur. "She was very disturbed and broke down in front of the family. She had got into a fight with her husband and in a fit of rage, he said 'talaq' twice. Before he could pronounce it the third time, she covered his mouth and thus their marriage was saved. That incident was very traumatizing, and the memory always stayed with me," says Farha. .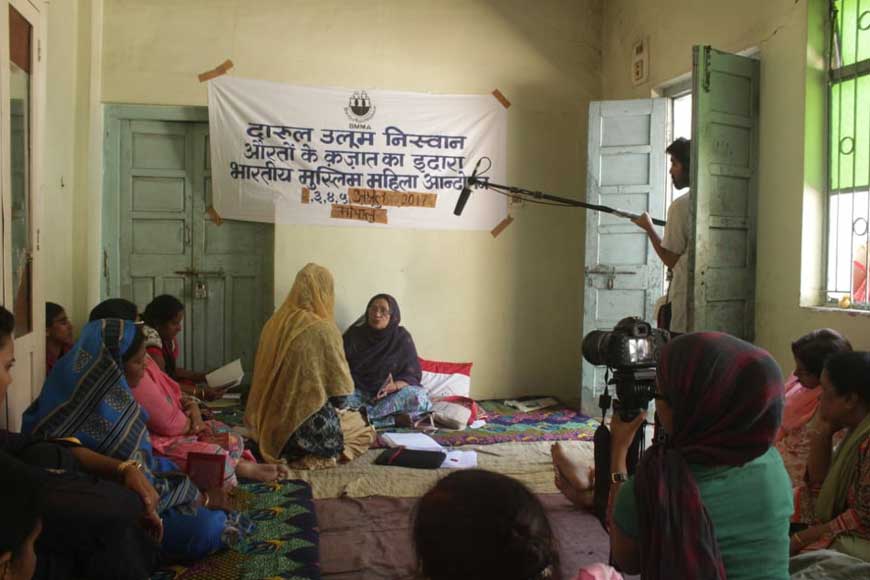 English title: Holy Rights


Language: Urdu
Runtime: 53 min
Year of completion: March, 2020
Production Company Name - Mosaic in Films
Protagonists - Safia Akhtar (Lead), Syed Jalil Akhtar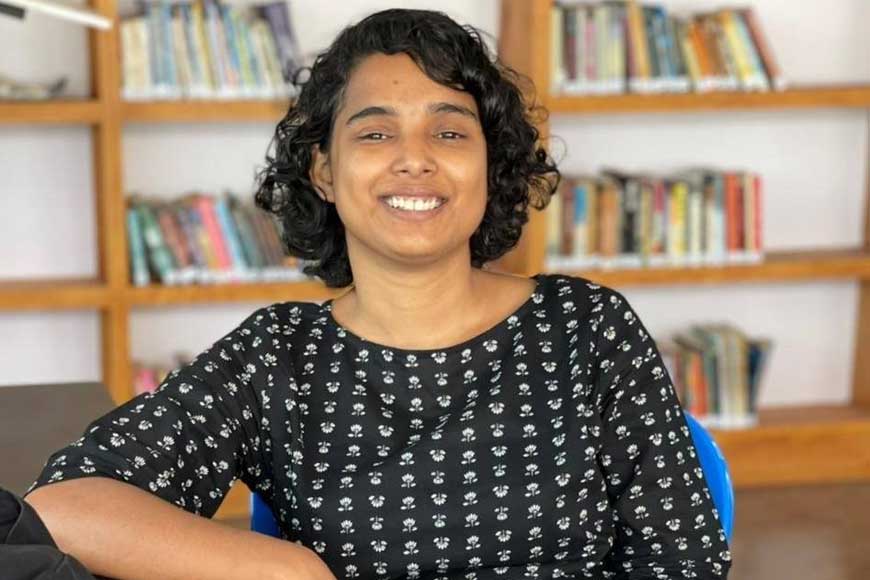 Farha Khatun
That and many more such real-life incidents form the basis of her Urdu documentary 'Holy Rights', for which the 33-year-old has won a National Award this year. Speaking exclusively to GB, Farha says, "Unless we speak for ourselves and raise our voices, unless we foreground our problems, the situation will be difficult and others will take advantage of the whole movement…"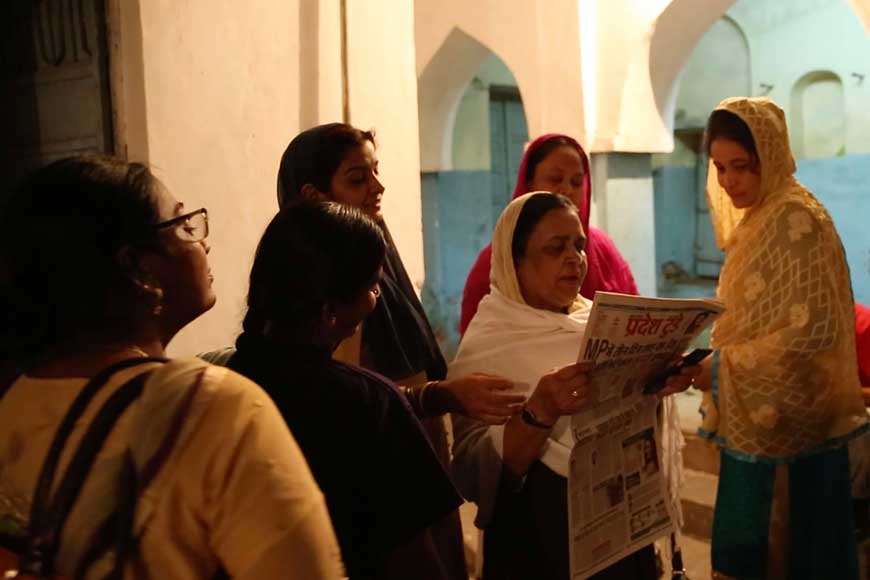 "I would often wonder if the Quran is really gender-biased," she adds. Her quest led her to the phenomenon of women qazis (magistrate or judge of a Sharia court, with certain extrajudicial functions) in training, which further led to her path-breaking documentary film. Researched and filmed over six years, 'Holy Rights' relates the struggles of Safia Akhtar - a deeply religious Muslim woman from Bhopal - against the patriarchal interpreters of Sharia law, which she believes denies equality and justice to women within her community.

International Premiere: 54th HOF International Film Festival, Germany




Other Important Festivals


1. 15th JOGJA NETPAC ASIAN FILM FESTIVAL- Indonesia,
2. 51st IFFI, Goa
3. 16th IAWRT Asian Women's Film Festival,
4. Dharamshala International Film Festival 2020,
5. 26th Kolkata International Film Festival
6. DIALOGUES - 14th Calcutta International LGBTQIA+ Film and Video Festival,
7. 22nd Madurai Film Festival
8. Vancouver International Women Film Festival
9. UK Asian Film Festival 2021
Safia joins a programme that trains women as qazis, who have been traditionally male. As she passes through uncharted territory, Safia faces the tensions that accompany the act of owning her own narrative. After several other women join the programme, the film examines the arbitrary nature of the triple talaq. It also documents the fight to break free from both patronizing voices within the Muslim community, and outside forces that seek to appropriate the movement for political gain.
"The entire shooting experience was educational and very positive, but with a lot of pain," Farha says. "Often I sat after a shot, contemplating the pain that so many Muslim women go through owing to this triple talaq law." 'Holy Rights' is Farha's third documentary, and was first screened at the IAWRT Asian Women's Film Festival, Delhi. It has also travelled to the 15th Jogia Netpac Asian Film Festival, Indonesia, 51st IFFI, Goa, the Dharamshala International Film Festival 2020, 54th HOF International Film Festival of Germany and 26th Kolkata International Film Festival.
Awards-


1. National Award for Best Film on Social Issues
2. NATIONAL LAADLI media and advertising award for Gender Sensitivity 2020
3. Vancouver International Women Film Festival - Impact Award and Best Cinematography Award
4. 7th Art Independent International Film Festival - Winner- Best Director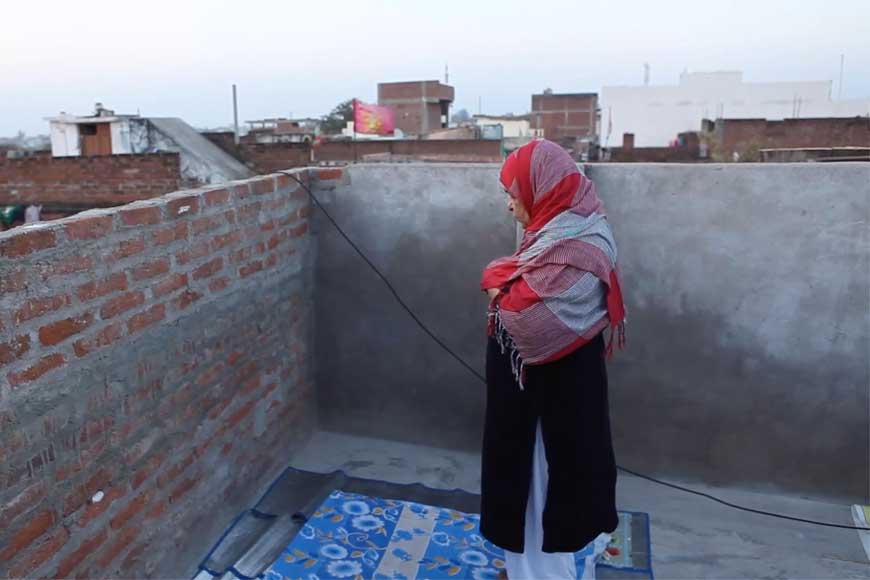 Having completed a two-year postgraduate diploma course in editing from Roopkala Kendra, Farha has edited several documentary films, short fiction, and also worked on feature films. Her directorial debut 'I Am Bonnie' (2016), on the tragedies, aspirations and achievements of a transgender footballer, had its world premiere at BFL Flare: London LGBT Film Festival, won a National Award for best film on social issues, was awarded the Best Documentary at the Kolkata Film Festival, and was screened at many other international festivals. Her film 'The Jungle Man…Loiya' (2018) on the creator of a forest in Manipur, was also selected for several festivals.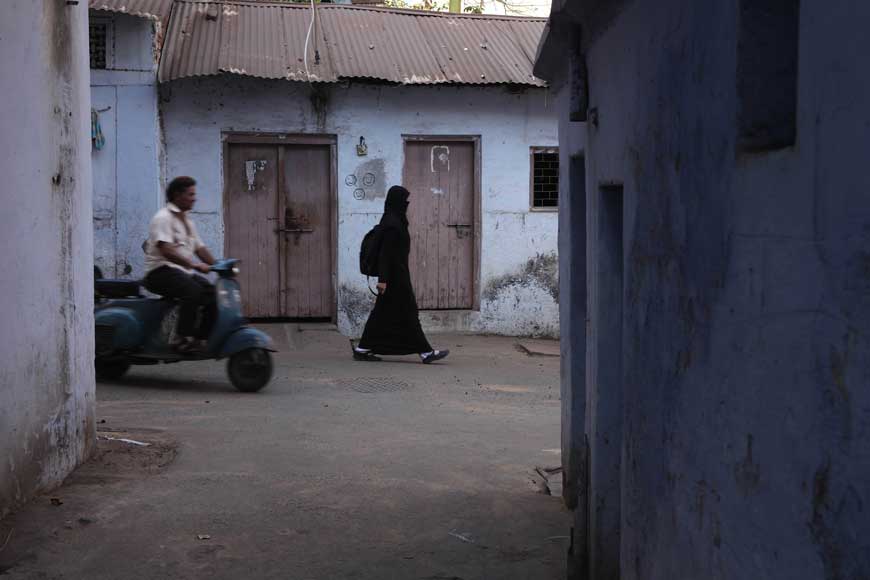 Farha has also been a mentor for several filmmaking workshops to teach women about the impact of the audiovisual medium, especially documentaries, in rural areas, to equip them to voice their concerns and thoughts.
At present, she is making a film for the Films Division. "I have plans to work on human rights and environmental issues," she signs off. More power to Farha Khatun.