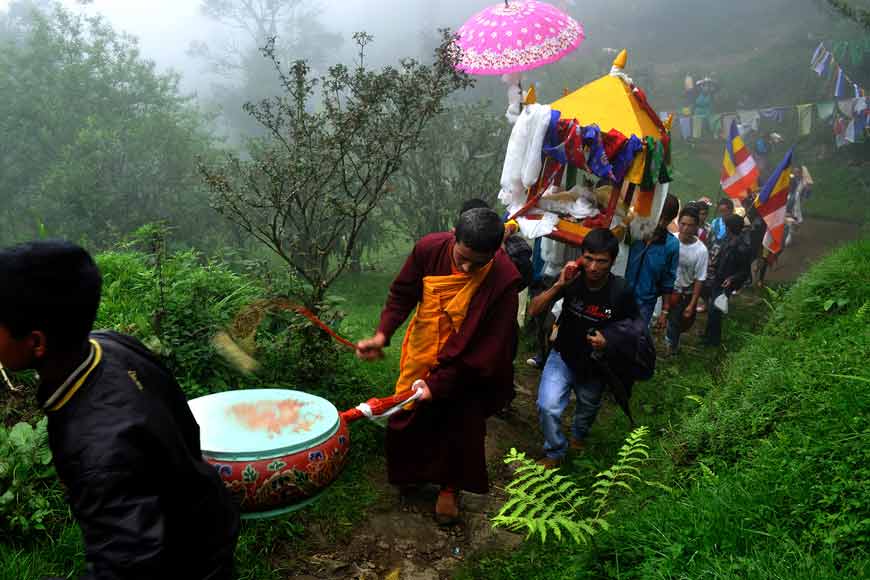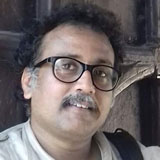 Tanmoy Chatterjee
Ace photographer of national repute, has taken some spectacular shots of ' Buddha Purnima ' celebrated in Chitre monastery, over the years. GetBengal is thankful to him for giving us an opportunity to publish his photographs in this article.
Chitre is a small, absolutely lovely mountain village in North Bengal, the spot where hikers usually gather to begin the Sandakphu trek. It is also home to an old Buddhist monastery, whose Buddha Purnima celebrations captivated ace photographer Tanmoy Chatterjee. We do not know if the celebrations were held with the same pomp and ceremony this year, owing to Covid restrictions, but we are happy to share with you a few photographs taken by Tanmoy in the past on the occasion of Buddha Purnima.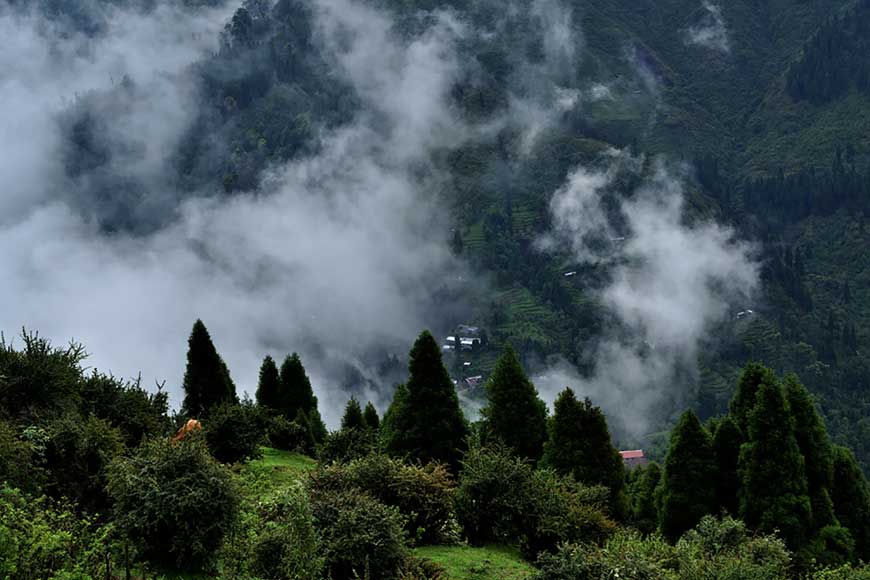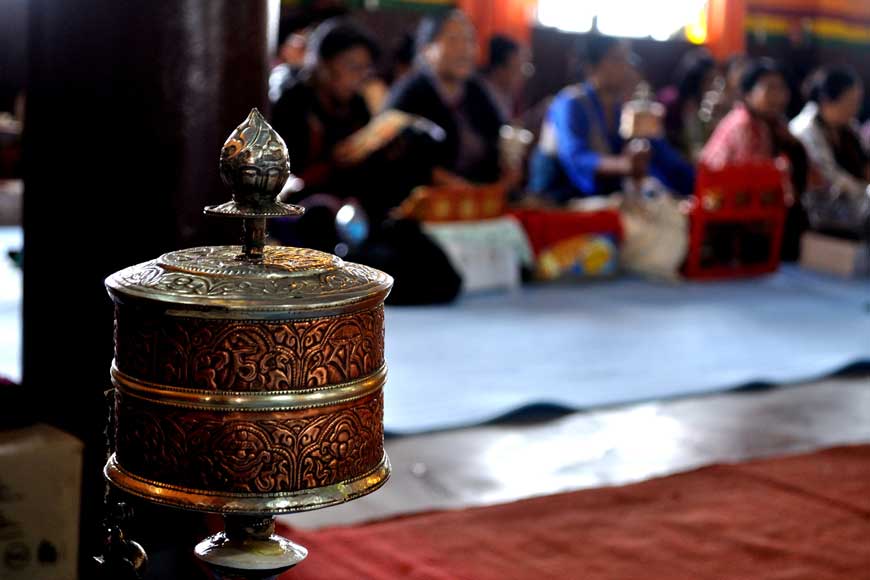 "The rituals last from early morning until late afternoon. First, devotees walk around the chortens, followed by morning prayers. All the monks and devotees gather in the sanctum and pray for nearly three hours," recalls Tanmoy. "Then, they light lamps in a room adjoining the main prayer room, until it is absolutely full of lamps. Around 1.00 pm, they take out the 'tripitakas' (Buddhist sacred scriptures) from a huge closet in the prayer room. Nobody is allowed to even photograph the closet."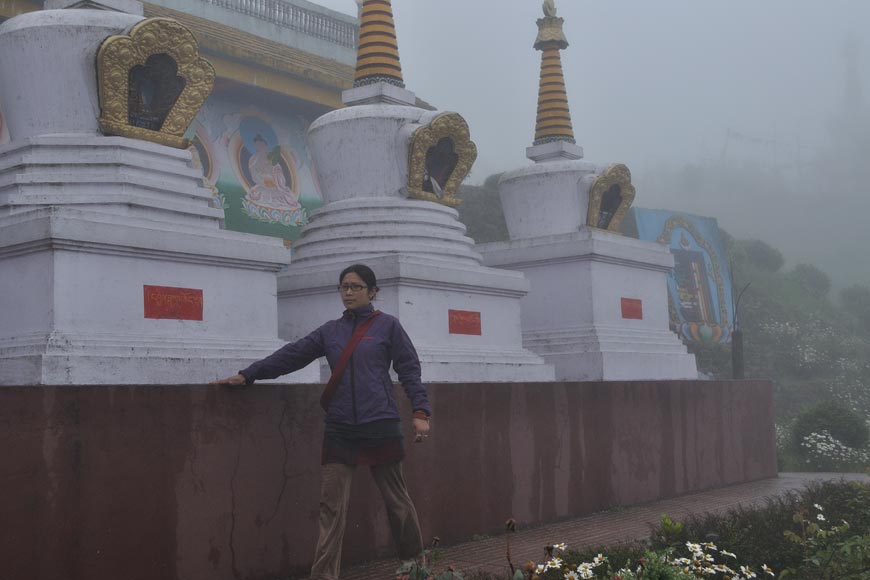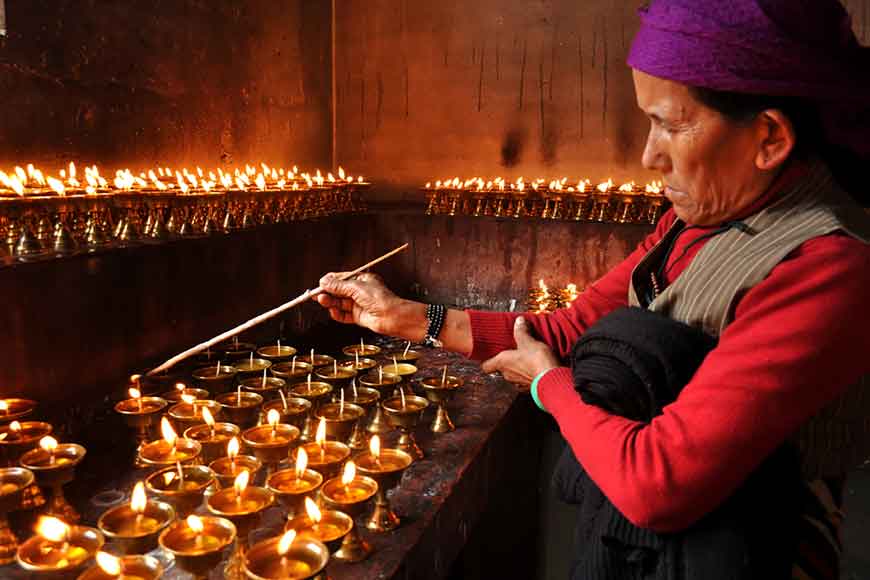 The monks and devotees then form a procession, carrying the tripitakas on their heads or shoulders and, after an initial walk around the monastery, they walk down a steep, little-used track to Manebhanjan and back again.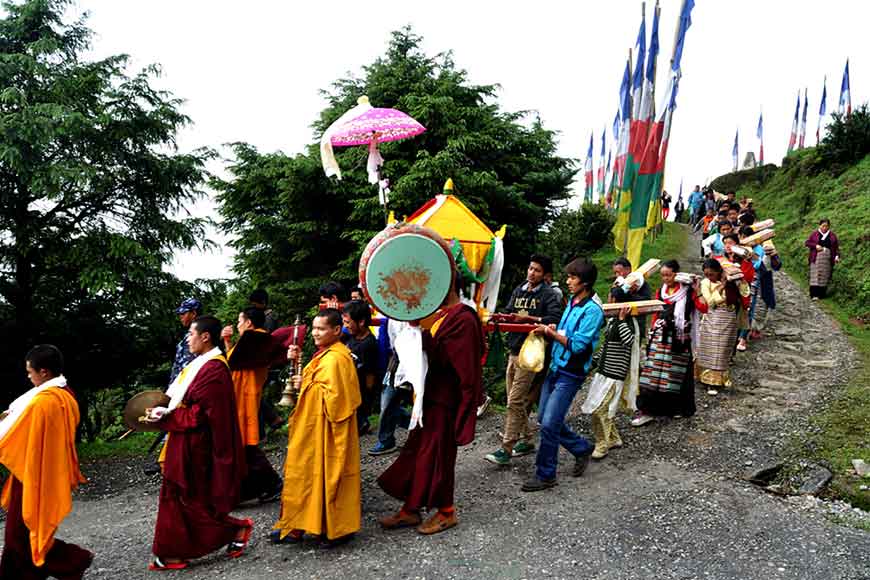 As Tanmoy says, "I have never seen such a unique celebration of Buddha Purnima anywhere else, including Bodh Gaya and Kushinagar. But there's something absolutely magical about this procession through the beautiful mountain landscape, with everyone chanting 'Buddhang sharanang gachhami'. The weather is absolutely fabulous too. As the rest of the state burns, this region experiences the first rainfall of the oncoming monsoons."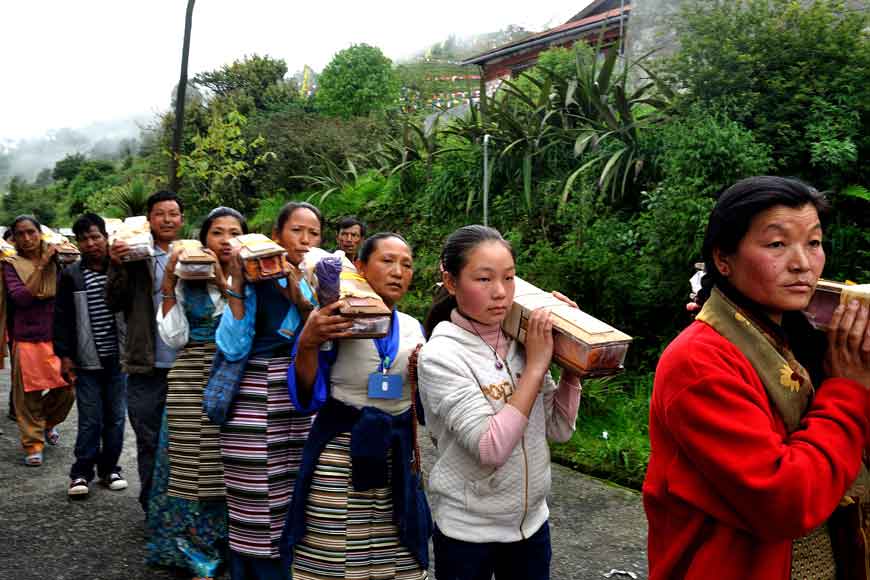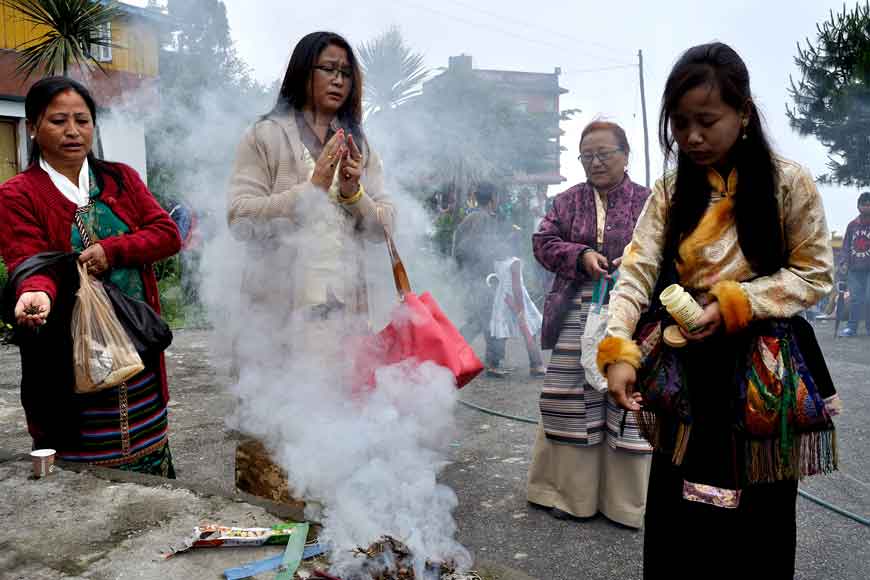 Located at an altitude of 8,340 ft, and 3 km from Manebhanjan, a boulder road connects Chitre all the way up to Sandakphu. However, the road up to Chitre is now made of concrete, making it easy for vehicles. It takes about 1.5 hours of trekking from Manebhanjan and about 20 minutes of driving to reach Chitre.