When Chris Hemsworth in the recent Netflix sensation Extraction suddenly spoke a few words in Bengali, the audience was taken aback. Streaming on Netflix on April 24, the movie that also starred Bollywood actor Randeep Hooda in a negative role, had many outstanding action sequences. In one scene lead protagonist Chris is seen speaking Bangla to a bunch of goons, that took Twitter by storm. In this scene, Chris is asking the goons, 'Proman dao,' meaning 'Give me proof.' Australia's connect with Bengali films is quite deep.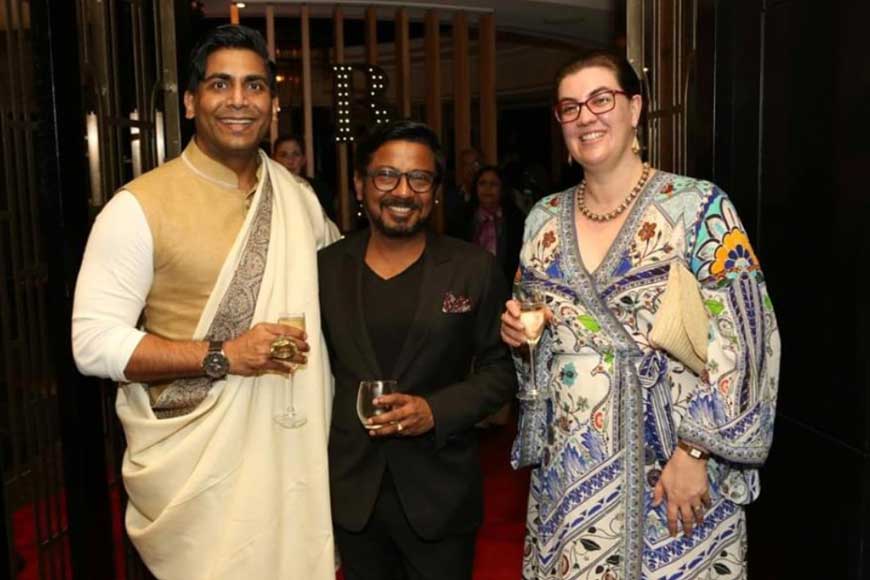 Simon Baker at the 2018 Kolkata International Film Festival had stated, 'I love Apu Trilogy. A new era has started between Australia and Bengali speaking world.' Now Australian Hollywood actor Chris Hemsworth turns into a new catalyst to develop a stronger relationship with the younger Bengali speaking generation. Thus in the 21st century, it is not just trade and commerce but art and culture that makes the bond stronger. Films are part of the art and culture that is playing a key role. Few years back, the film Lion brought Kolkata closer to Australians as superstar Dev Patel played the role of an adopted son from Kolkata living with his mother Nicole Kidman in Tasmania. The film portrayed the psychological bond between Kolkata and Australia through strong human emotion. It was a successful film of the year and largely celebrated the Kolkata connection.
Way back in 2010, Mitu Bhowmick launched the Indian Film Festival of Melbourne showcasing the best of Indian cinema to Australian audience. Backed by Victorian government and Film Victoria, the festival, each year showcases the best of popular Bollywood movies to Indie movies, from documentaries to regional cinema along with events like short film competition, dance competition and flag hoisting as the festival coincides with the Indian Independence Day celebrations in Melbourne. The festival is attended by Bengal's celebrities like Rahul Bose, Konkana Sen Sharma, Shoojit Sircar, Tannishtha Chatterjee and many more. The event also has a smaller representation in Fox studio, Sydney which was recently attended by National Award-winning director Onir with his Kolkata based film Kuch Bheege Alfaaz. Onir stated at the red carpet prelaunch celebration in Fox Studio, that Kolkata has a romance about it and the film highlights that romance.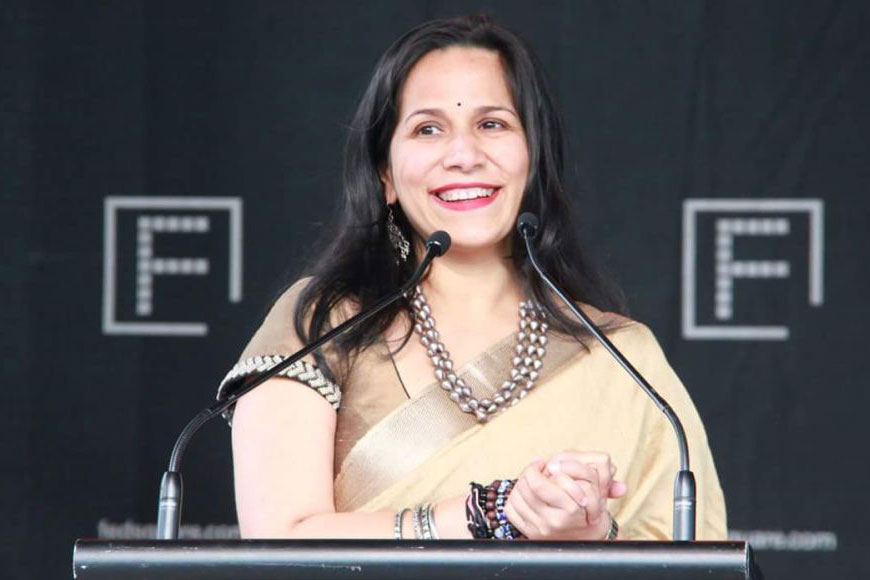 Mitu Bhowmick
But the recent Netflix film Extraction indeed took Bengalis by storm. Chris Hemsworth who is hired to rescue the kidnapped son of an international criminal has connected young Bengali speakers as part of the story line. Chris's character landed him in the dark world of drug traffickers and weapon dealers to complete his mission. It seems a new era in the strong connection between Australia and Bengali speakers have dawned. As Andrew Ford, The Australian Consulate in Kolkata stated, 'Interesting review. We watched the movie on Friday night given the Australian- Bangla link.'