City restaurant hosts lunch in honour of Zomato delivery executives, netizens delighted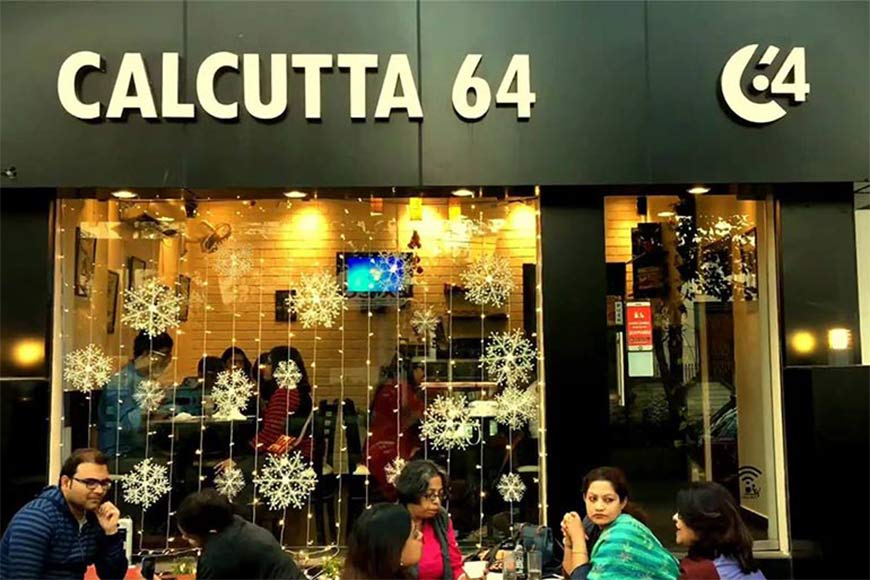 Come rain or sun, day or night, lockdown or not, they are at your doorstep, delivering food and, more recently, other essentials as well. The delivery is usually accompanied by a slight smile and the request to "give me a good rating please". Because the fate of their livelihood quite often depends on your 'rating'. Not that the ratings are uniformly good, and verbal abuse or negative customer feedback are often part of the package. These men and women in red shirts are the delivery executives of Zomato, the food delivery service. And it is in their honour that two Salt Lake restaurants, 'Calcutta 64' and 'Awadhi Biryani', recently organised a lunch.
The incident has come to light through a Facebook post by actor Aritra Dutta Banik, who earned household fame as the child host of the TV show 'Dance Bangla Dance Junior'. The man behind the initiative is Debojit Paul, co-founder of 'Calcutta 64', which has been one of the restaurants listed on Zomato for all five years of its existence. Our online business depends entirely on the Zomato executives. The way they have continued to deliver food throughout the pandemic, at great risk to themselves, is nothing short of incredible. This was a small way of expressing our gratitude, and I'm proud that we could treat them to our cooking," he says.
Indeed, following the total lockdown imposed on the country in 2020, numerous customers turned to food delivery apps such as Swiggy and Zomato as life gradually limped back to normal. The thousands of faceless executives who catered to those customers, working almost round the clock without any real breaks, have not really been given their fair share of praise. Who really remembers these anonymous people who rush around the city delivering breakfast, lunch, and dinner on time?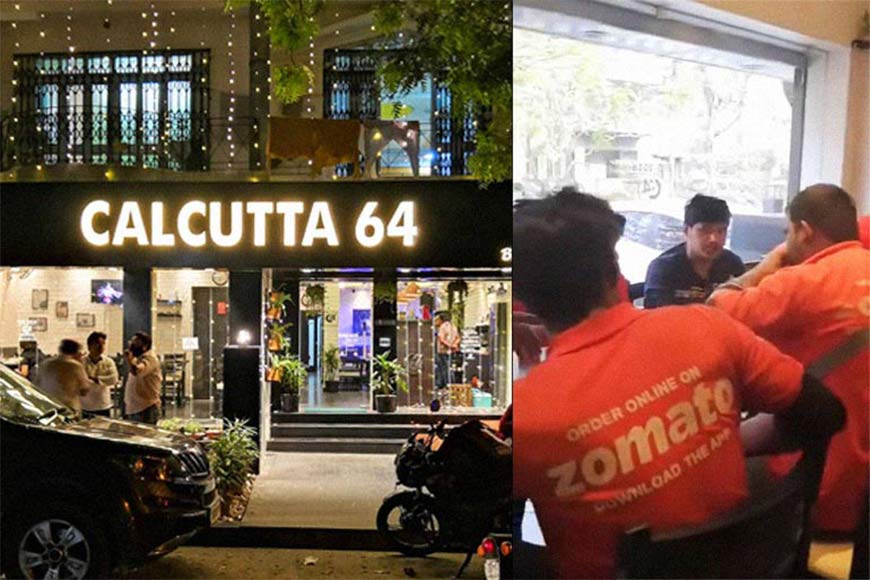 In this context, one is reminded of an incident from 2017, involving Tarun and Shikha Maity, an elderly couple in Jadavpur. Waiting for a delivery through Zomato one summer afternoon, Mrs Maity began to feel ill from the excessive heat. In panic, her husband opened the door to the delivery executive and while thanking him for the delivery, also told him about his wife's sudden ill health and his helplessness at that moment. Forgetting all about his rating, and going way beyond the call of duty, the executive helped get them to a hospital. The couple, who spend most of their time abroad where their son lives, saw the delivery executive as nothing less than a godsend. Mrs Maity later told relatives about how she had invited the executive home for lunch, and asked him how he would 'rate' her cooking!

Then again in 2019, a Muslim delivery executive names Faiyaz made it to the news when a Hindu customer refused to accept food from his hands. "I was hurt by the incident, but there's little I can do… I'm a poor man, so I accept such behaviour whether I want to or not," Faiyaz had later said. In the very recent past, too, a woman posted a viral video describing an alleged ugly altercation with a delivery executive who was slightly late in delivering food.
As Aritra has written in his post, "Throughout the year, they stand outside restaurants waiting to collect food parcels. They are never invited in, never even taste the food they deliver. My friend Debojit Paul has taken the initiative to organise a lunch just for the Zomato delivery partners. People like him raise our hopes for the future."
In these troubled times, with the lockdown having robbed hundreds of delivery partners of their jobs, this happy news is indeed a ray of light, as the immensely positive reaction to the post from netizens has proved.