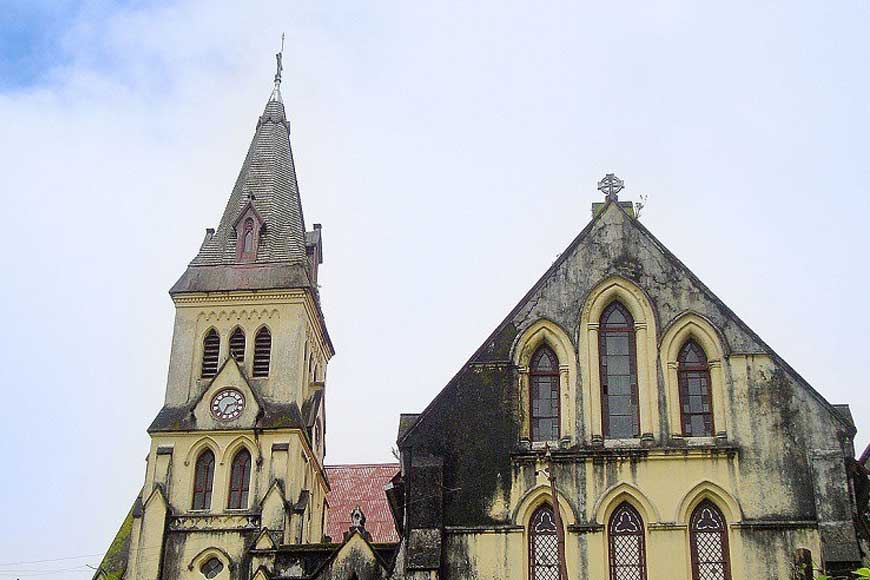 In this season of Christmas, GB goes through historical data to trace how Christianity dawned in North Bengal. Was it brought by the British? Or was it brought in by other colonial powers? In this 5-part series, we shall highlight well-known and little-known churches built in various districts of North Bengal in the 18th and 19th centuries
Part 2: Churches of Darjeeling where the Soldiers prayed
Though ancient churches were built in the 18th and 19th centuries in different parts of North Bengal, the most architecturally splendid churches were no doubt built in Darjeeling. This was primarily because Darjeeling was made into the summer retreat for high-ranked British officials and tea-estate owners. Naturally for months, their families inhabited the Queen of the Hills and they needed places to worship.
Churches in Darjeeling thus turned into perfect sites for a spiritual retreat with unique architecture and ambiance under the British Raj. Most of Darjeeling's churches were established in the 18th-19th centuries and exhibit the journey of Christianity in North Bengal. Some of these churches are those where British armies performed their religious traditions.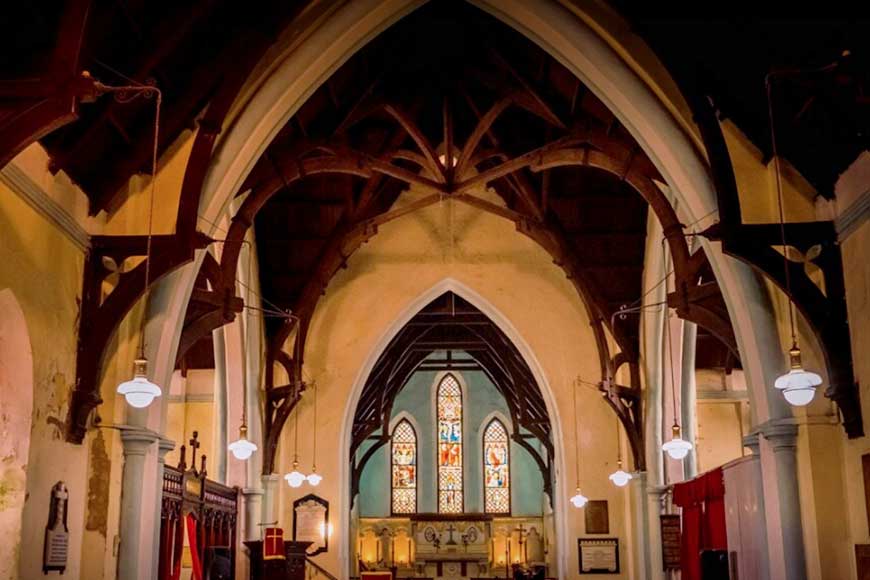 Let's take for example the St. Andrews Church of Darjeeling. It is an old Anglican Church on the Mall Road in Darjeeling town, built in 1844 and the foundation was laid in 1843. Named after the patron Saint of Scotland, St. Andrew, it was a fine piece of architecture built in Gothic Style that was widely followed in Europe in those days. The Gothic origin of this architecture is believed to date back to 12th-century AD. However, the exquisite architecture of the church was damaged in an earthquake, and the church was rebuilt in 1873. In the colonial period, it was the primary church for the soldiers of Scottish decent and tea planters who resided or passed through North Bengal. The seating capacity of the church was about 200. A small brass plaque in memory of Charlotte Countess Canning, wife of the Governor General Canning can still be seen. Having arrived in Darjeeling in 1861, to recover from persistent ill health, Charlotte put her prodigious artistic skills to good use, sketching the mountains to her heart's content. Sadly, on her way back, she contracted malaria near Siliguri, and died in Calcutta in November 1861.
A walk down the circular Mall Road takes one to this astounding church, named after the patron saint of Scotland. The church features marble tablets and brass plaques immortalizing the oldest residents of Darjeeling including Lt. General Lloyd who is believed to be the Discoverer of Darjeeling. His name is displayed most prominently within the beautiful St. Andrews Church.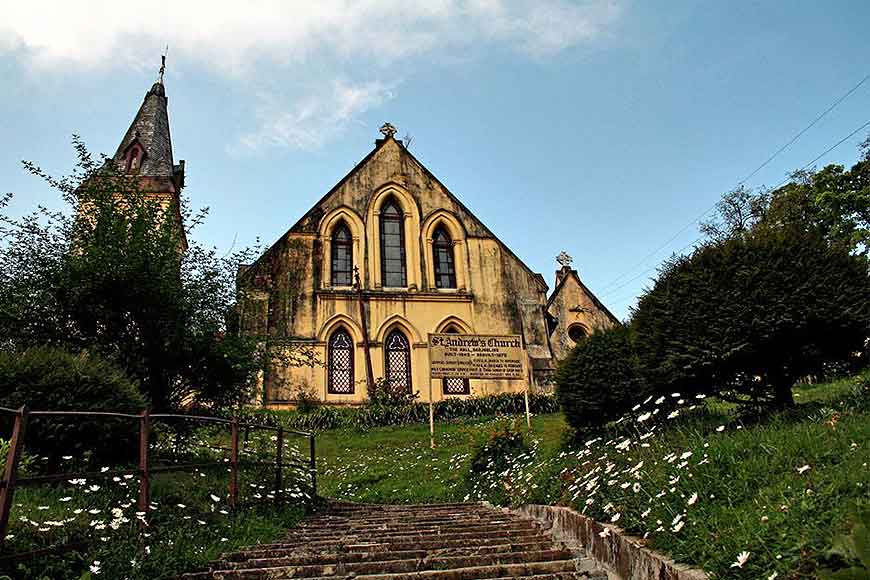 St. Andrews with its magnificent clock tower is more than just an excellent example of British church architecture. It is also a monument to the development and evolution of Darjeeling Itself. The church held its first holy service in October 1844. Following the devastating lightning strike of 1867, all services were suspended, since the severely damaged steeple had rendered the building unsafe. After an elaborate restoration exercise, regular services recommenced in 1877. The clock tower with its bell was set up in 1883, and its chimes could reportedly be heard all across Darjeeling Town.
Built to accommodate about 200 people, the interior of St. Andrews remains much as it was nearly 170 years ago. Having withstood multiple earthquakes over the years, the church is perhaps not in picture perfect condition today, but its overall charm remains wholly intact.
To be continued
(Source: Encyclopaedia of Seventh Day Adventists
Darjeeling Jesuits site)