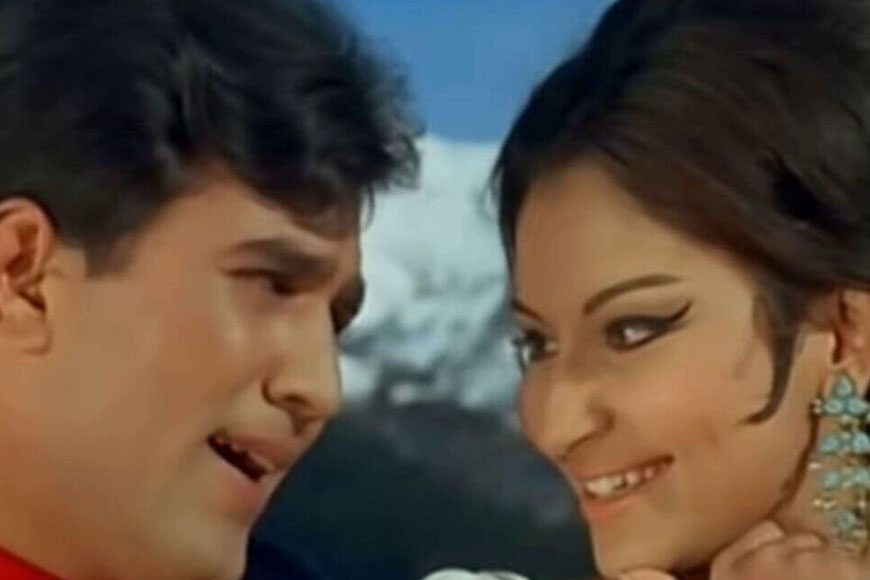 Aradhana (1969)
In November 2019, actors Dev and Paoli Dam were in Darjeeling, shooting for their Bengali film 'Sanjhbati', which eventually had a world television premiere in October 2020, amidst the Covid pandemic. As delighted locals and tourists thronged the shooting spot at Darjeeling Chowrasta, it was heard that actors Rajat Kapoor and Mumtaz Sorcar were also shooting at nearby Takdah Cantonment, in Rangli Rangliot CD block of Darjeeling Sadar subdivision. Incidentally, Takdah (sometimes spelt as Tukda or Tukdah) is rapidly gaining in popularity as a tourist destination. What's more, Takdah also hosted a shoot with actors Taapsee Pannu and Ravi Mohan in November 2019.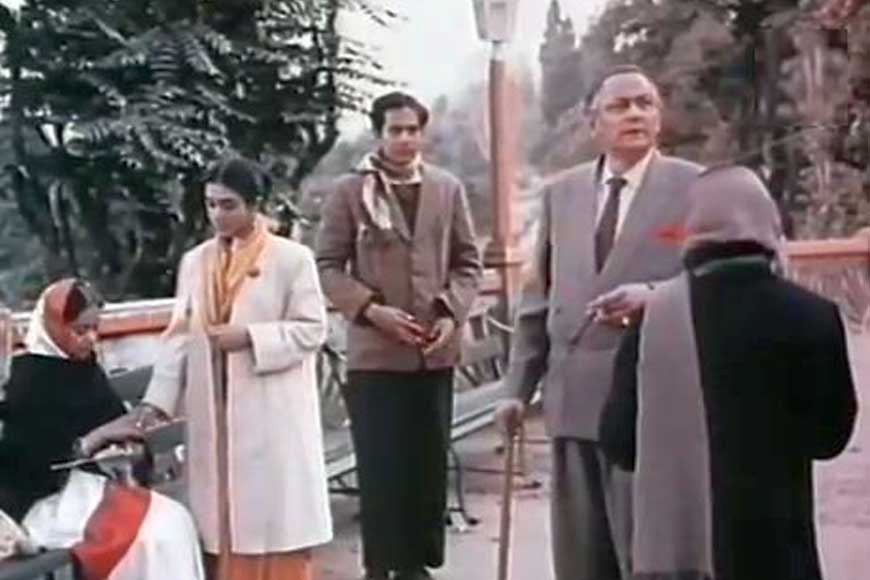 Kanchenjungha (1962)
Our point is that Darjeeling, a highly popular shooting destination for Bollywood and Tollywood alike for decades, seems to be making a comeback on the silver screen. 'Comeback', because the political agitation in the hills had been keeping film crews away, a fear that the West Bengal Tourism Department has been working hard to alleviate. Thankfully, the department's efforts seem to be paying off, as more and more film crews scout in and around Darjeeling for suitable locations.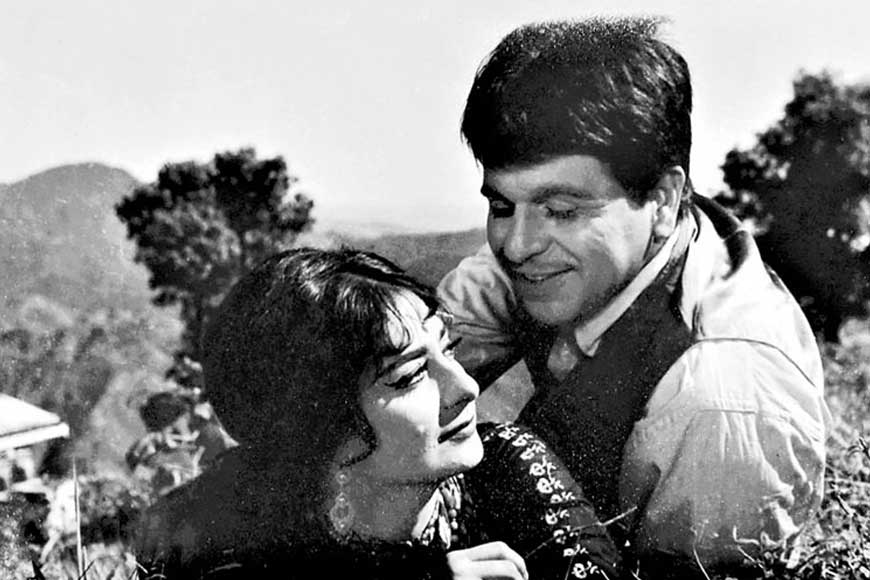 Sagina Mahato (1970)
With the return of the tinsel town brigade, Darjeeling could once again become popular on the film tourism map, too. As many who have been to Darjeeling over the years will testify, it used to be customary for tourist guides to take their charges around the various popular shooting locations in town. And there were many of these on display, considering that among the earliest Bollywood productions to be shot in Darjeeling was Barsaat (1949). After a brief lull, there was a positive deluge in the 1960s, with Jab Pyar Kisise Hota Hai (1961), Kanchenjungha (1962), Professor (1962), Hariyali Aur Raasta (1962), China Town (1962), Aye Din Bahaar Ke (1966), Hamraaz (1967), Baharon Ki Manzil (1968), Jhuk Gaya Asmaan (1968), Mahal (1969), and Aradhana (1969).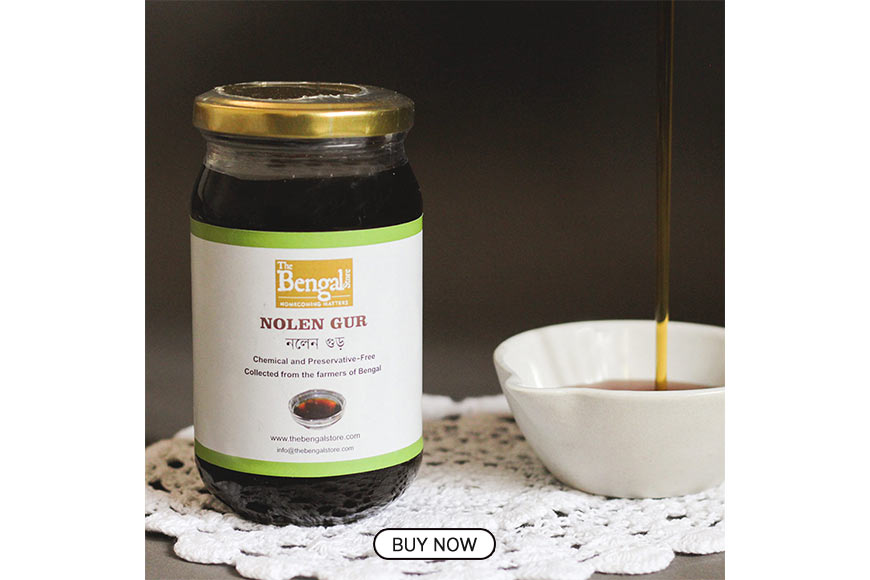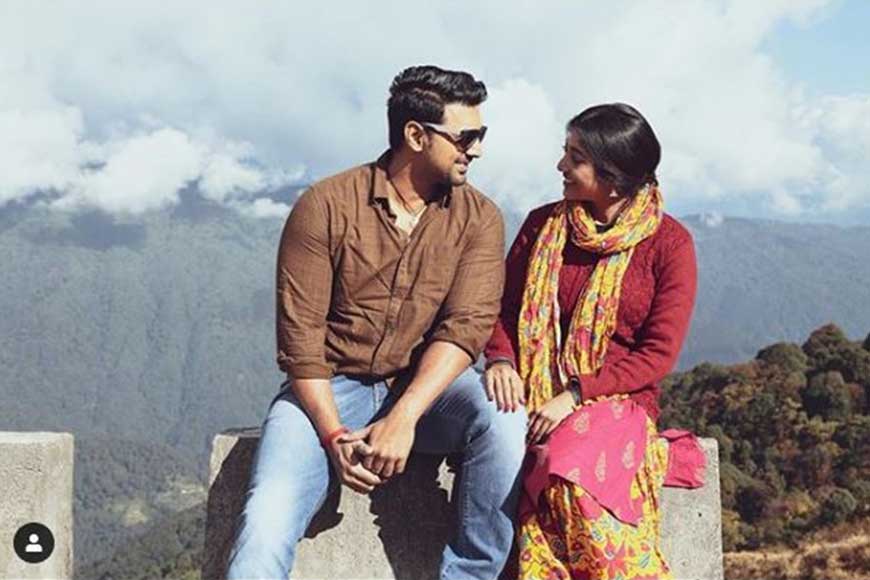 Sanjhbati (2019)
In the 1970s, the most notable Hindi film to be shot in Darjeeling was Tapan Sinha's Sagina Mahato (1970), remade in Hindi as Sagina (1974), though a major part of both films was shot in Kurseong, near Darjeeling. Then there was Amitabh Bachchan's Do Anjaane (1976), and Shakti Samanta's Anurodh (1979), an adaptation of the Bengali hit Deya Neya. Lahu Ke Do Rang (1979) was entirely shot in Darjeeling.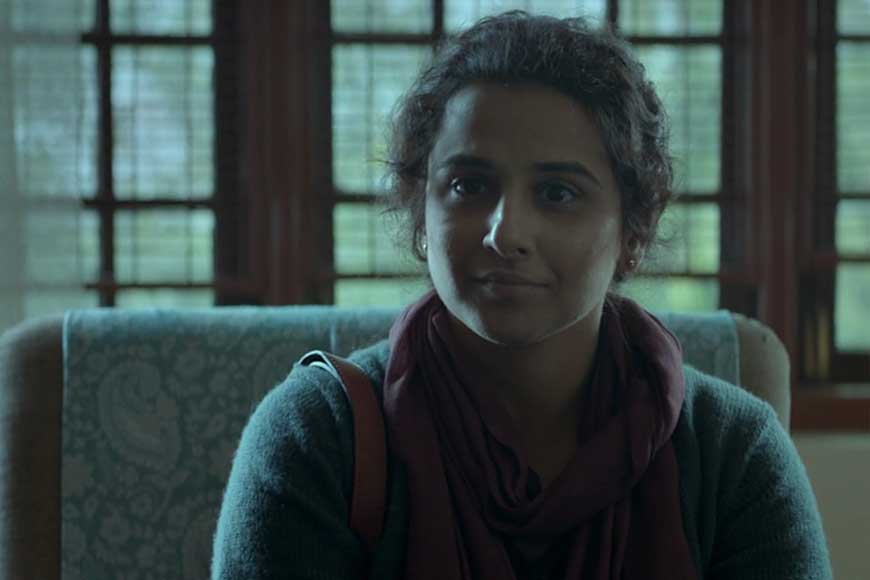 Kahaani 2 (2016)
The 1980s and 90s were relatively idle, with the occasional Barsaat Ki Ek Raat/ Anusandhan (1982) and Raju Ban Gaya Gentleman (1992). But the 2000s and 2010s saw a revival, with such large-scale productions as Mr and Mrs Iyer (2002), Main Hoon Na (2004), Parineeta (2005), Via Darjeeling (2008), Barfi (2012), Kahaani 2 (2016), and Jagga Jasoos (2016). And that's just Bollywood. We haven't touched Tollywood simply because the list is too long! Had the Covid pandemic not thrown a spanner in the works, it is quite possible that 2020 would have seen quite a bit of shooting in Darjeeling, too.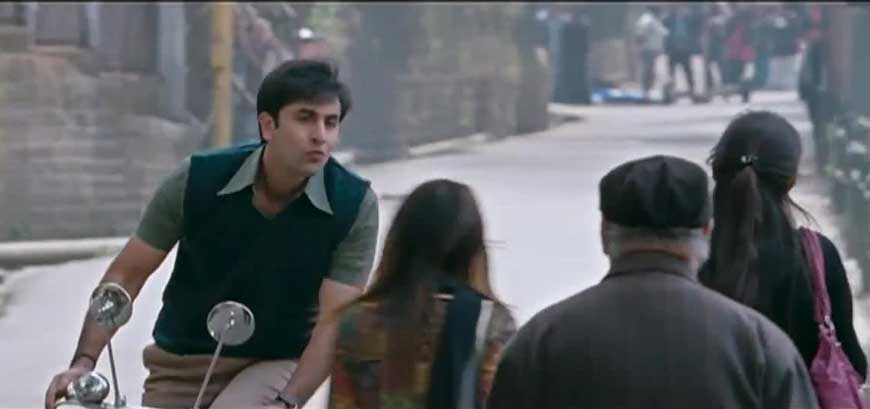 Barfi (2012)
Now that we have put all this in a nutshell for you, all that you have to do is make that trip and see it all for yourselves. By air, you can fly from Kolkata to Bagdogra and complete the rest of the journey by road. By train, the easiest way to get to Darjeeling is to board a train at Howrah or Sealdah, alight at New Jalpaiguri, and go on by road. Or you could simply drive all the way from Kolkata, covering a distance of 617 km, which would take approximately 20 hours, with adequate stops along the way.
Where to stay
The West Bengal Tourism Development Corporation runs the beautiful Meghbalika Tourism Property (formerly Darjeeling Tourist Lodge) which offers excellent accommodation at extremely reasonable rates. You need to get in touch with WBTDCL for reservations and clarifications, and here's how you can do that:
West Bengal Tourism Development Corporation Ltd.
Udayachal Tourist Lodge
DG Block (1st floor), Sec II, Salt Lake, Kolkata - 700091
Phone: 033 2358 5189
Email: visitwestbengal@yahoo.co.in, mdwbtdc@gmail.com, dgmrwbtdc@gmail.com
Website: https://www.wbtdcl.com/

Story Tag:
Shooting location, Darjeeling