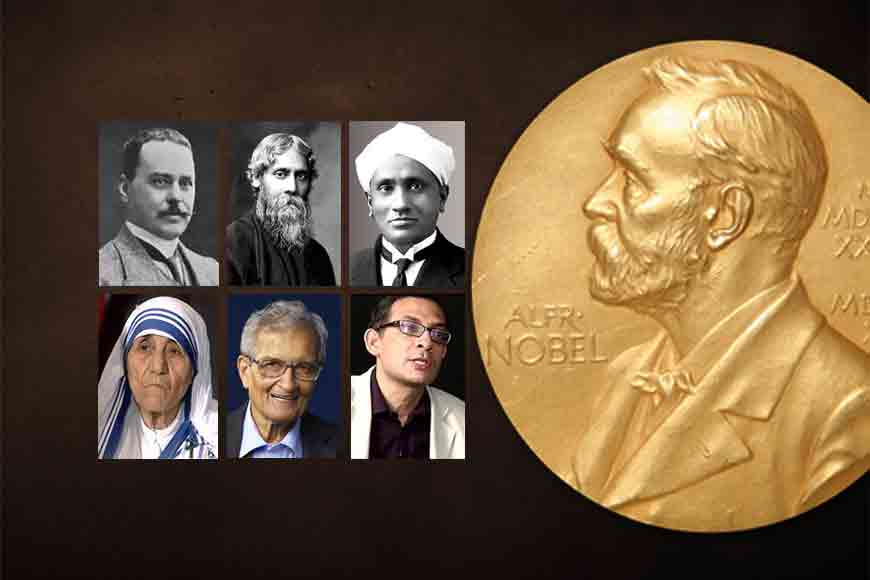 With Abhijit Bandopadhyay winning the Nobel Prize for Economics 2019, the city of Kolkata has again come up on the global news for Bandopadhyay is a native of Kolkata and was not jus born in the City of Joy, but had his schooling and college from this city itself. The son of two economics professors, Nirmala Banerjee and Dipak Banerjee, Abhijit studied at the city's premier South Point School and then attended Presidency College for his graduation.
Five of six Indian Nobel Laureates also have a Kolkata connect. The first was surely Rabindranath Tagore. In 1913, Tagore became the first non-European, non-white to win the Nobel Prize for Literature. He belonged to one of the most aristocratic families of the then Bengal and the Jorasanko Thakurbari in Central Kolkata still bears the testimony of this world poet. If Kolkata inspired a poet, it also paved the way for scientific research.
C.V. Raman in 1930, who won the Nobel for Physics, became the first person from Asia to win a science Nobel. Raman was a Physics Professor at the University of Calcutta. Between 1907 and 1933, he was associated with research at the Indian Association for the Cultivation of Science of Kolkata. It is during his stint here that he discovered the celebrated "Raman Effect", for which he was awarded the Nobel. Raman also founded a 'Calcutta South Indian Club' of Kolkata.
Mother Teresa, the Albanian-born Christian missionary known for her work among the poorest of the poor, was awarded the Nobel Peace Prize in 1979. In 1950, she had founded the Missionaries of Charity that still functions among the poor. Kolkata was her home and she died here. Her work still continues.
Prof Amartya Sen was awarded the Nobel Prize for Economics in 1998 for his research on welfare economics. Sen, who was born in Santiniketan, Bolpur, was schooled at Dhaka in pre-Partition days. After Partition, he was brought back to Santiniketan. He went on to attend Presidency College, where he completed a BA in Economics. Despite the fact that he has worked mostly in the UK and the US since 1972, Sen keeps coming back to his roots in Kolkata and Santiniketan.
British Kolkata was also home to Ronald Ross. who won the Nobel for Medicine in 1902 and was the first Briton to get this award. He had discovered the malarial parasite and proved that malaria was transmitted by mosquitoes. Ross, a member of the British-era Indian Medical Service, arrived in Kolkata in 1898, and his research on the disease was primarily based in the laboratory of the Tropical School of Medicine.