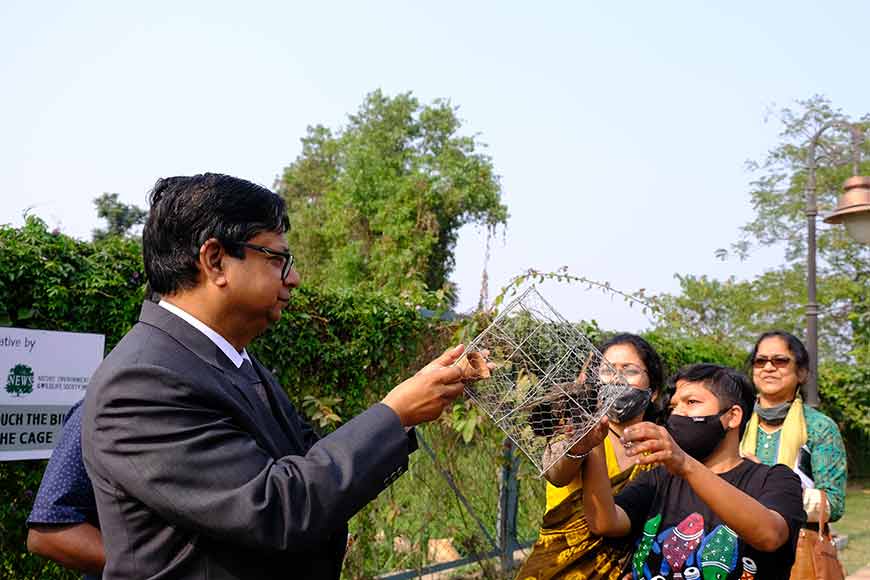 On February 18, Eco Park played host to a somewhat unusual two-hour workshop -- on the local floral species and birds residing at the park, organised by Nature Environment & Wildlife Society (NEWS), a conservation NGO founded in 1991.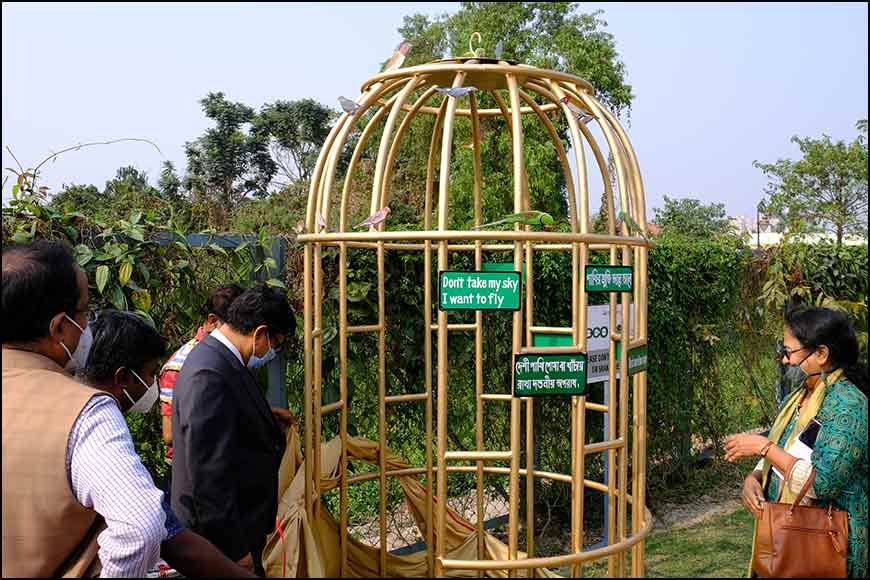 The event was attended by West Bengal Housing Infrastructure Development Corporation (WBHIDCO) chairman Shri Debashis Sen, senior officials from New Town Kolkata Development Authority (NKDA); secretary of the NGO Nature Mates, Shri Arjan Basu Roy; eminent bird expert and photographer Shri Pradyut Choudhury; secretary of NEWS, Shri Biswajit Roy Chowdhury, and joint secretary of NEWS, Smt Ajanta Dey. Students from the Department of Environmental Science, University of Kolkata, also participated in the workshop.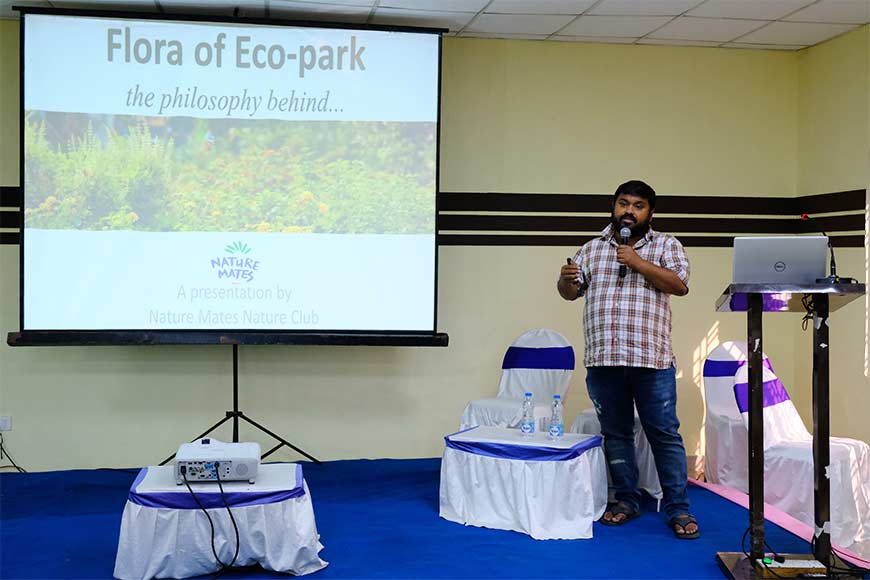 The event began with the inauguration of 'A promotional tool towards non-caging of wild birds' by the WBHIDCO chairman at Pakhi Bitan, which was followed by releasing caged birds and butterflies to raise awareness against the caging of birds.
The keynote address on the importance of developing urban parks and the need for sustainable coexistence with nature was delivered by Ajanta Dey, Regional Coordinator for Living Lakes, South Asia, and member of IUCN committee for Ecology Management. It was followed by a presentation on the 'Flora of Eco Park' delivered by Arjan Basu Roy, who is an expert on butterflies and has been working on creating several butterfly gardens in Salt Lake, New Town, and other areas. Currently, he is working on Pakhi Bitan in Eco Park. His presentation highlighted the importance of judicious selection of trees to be planted in an urban park and tree architecture which attracts various fauna.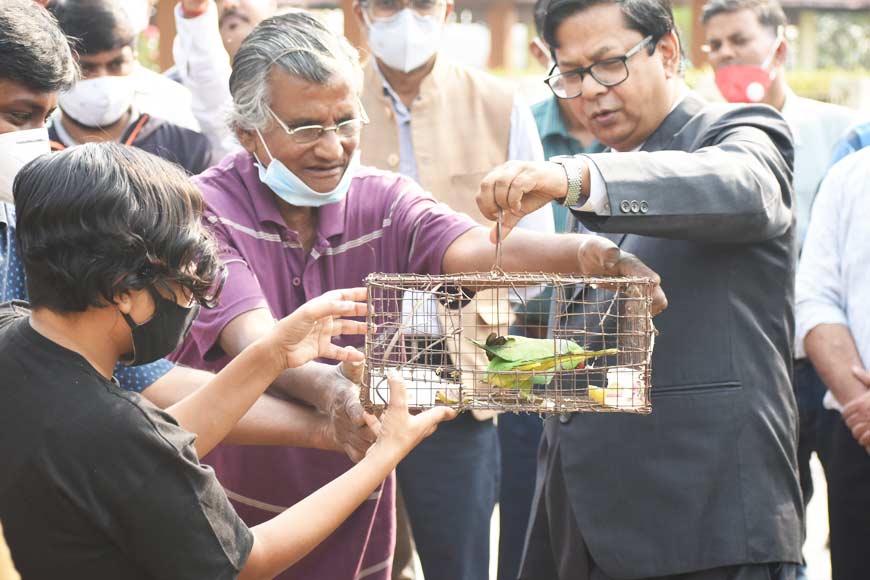 Shri Debashish Sen outlined his plan for the Eco Park, which includes several interesting ideas. Inspired by New Delhi's Five Senses Garden, Eco Park has evolved into a fine urban park today from just a patch of wasteland.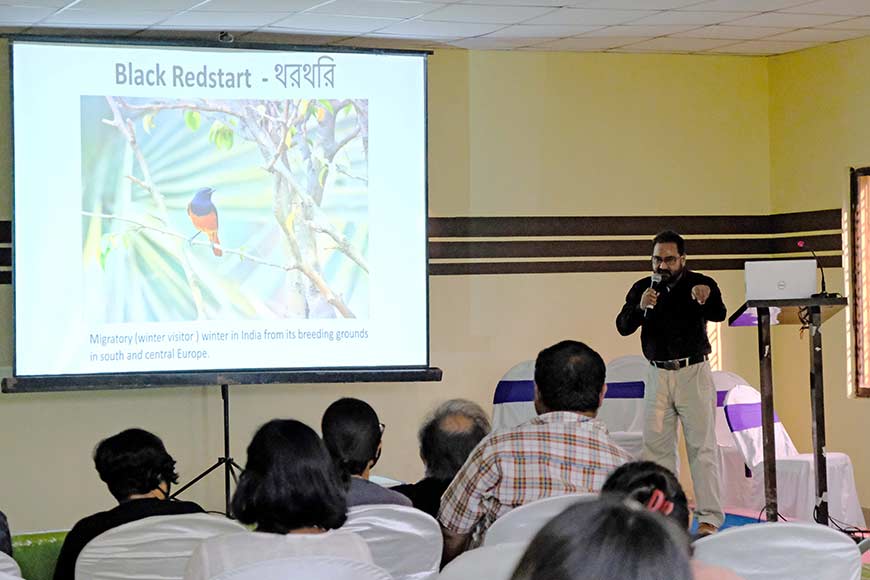 The second session was on bird identification which was showcased by Shri Biswajit Roy Chowdhury, founder of NEWS, a member of IUCN-India chapter and a member of the State Wildlife Board. He is also a passionate wildlife photographer whose photographs are both nationally and internationally acclaimed. He presented a slideshow on how to identify birds. This was followed by a talk on the 'Birds of Eco Park' delivered by Shri Pradyut Choudhury, who has been doing serious work on birds and ecology at New Town. He is also a renowned photographer. His presentation helped one get acquainted with the local birds that reside at Eco Park.
A small interactive quiz was conducted for the students and other members on flora and birds of Eco Park.
Story Tag:
Eco Park in New Town, Flora and Birds