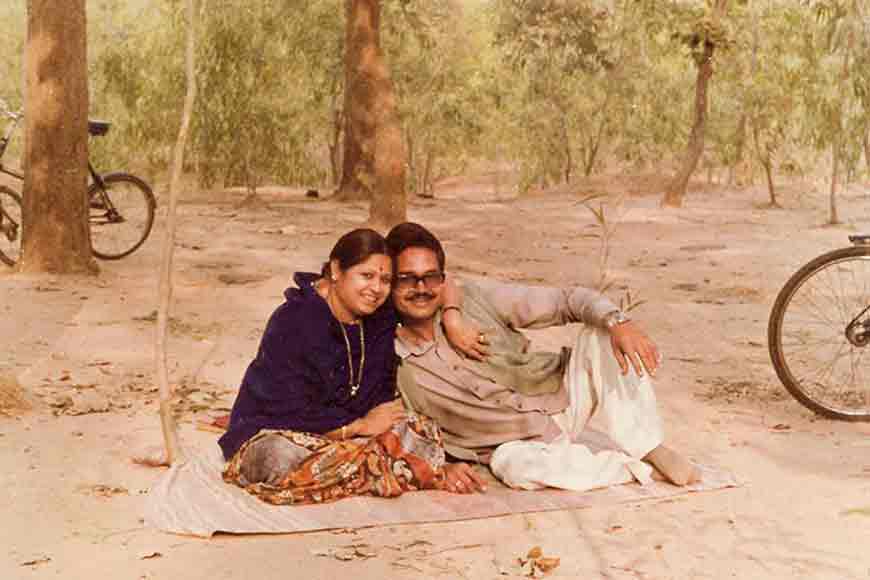 Mohan Singh Khangura never wished to be stamped as a Punjabi or a Bengali. He feels most comfortable when he is presented as an out-and-out 'Santiniketani' (one who hails from Santiniketan). That's when he feels most comfortable and insists that's the one and only way to introduce him. When you take lessons in classical music, language is never a barrier. But it is sacrilegious for someone to live in Santiniketan and yet not be able to speak in Bengali. Initially, it was quite difficult for Singh to communicate with his classmates. There were only six pupils in Sangeet Bhavana, out of which five were girls and Mohan was the only male student. Singh didn't know a word in Bengali and he would converse with his batchmates in Hindi with English smatterings.
Video courtesy : bongodorshon.com
Suchismita was a student of Sangeet Bhavana and studied with Singh in the same class. She introduced Mohan Singh to Bengali and later tied the knot with him. They would attend music lessons together and in spare time, Suchismita would teach him Bengali. One day, Suchismita aka Sumu got him a copy of Rabindranath Tagore's Sahaj Paath, an elementary book for learning Bengali. She gave him the book with an ultimatum, "If you don't speak to us in Bengali, we will not speak to you." This was the beginning of a sweet love story and Rabindranath came to the rescue of the young lovers once more.
Singh asked Sumu to get him a basic book of Bengali alphabets. He observed the Bengali script was quite similar to Hindi (Devnagari) script. He took a week's time to master the Bengali alphabets and then he was ready to take the test. It goes without saying how he came out with flying colors and impressed his lady love Sumu. This was also the beginning of Singh's life-long affair with Bengali. The rest, as they say, is history.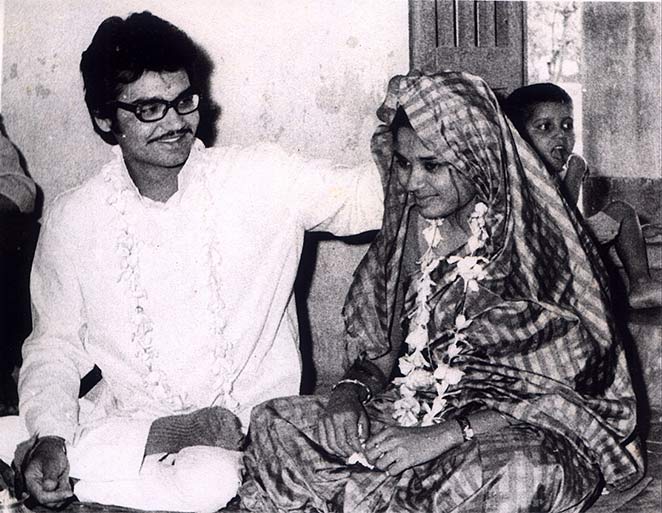 Mohan Singh and Suchismita
Singh was born in Punjab and spent his childhood there. Stalwart musicians like Ashesh Bandopadhyay, Pundit Dhruv Tara Joshi and B.B. Wazalwar were teaching and little Mohan was learning under their guidance. He was afflicted with polio at the age of seven and both his legs were affected. From being a healthy child, he suddenly discovered himself a physically challenged boy who became a useless burden for the family. His only solace during those dark hours were his wheel-chair and his music.
Noted stage and film actor Balraj Sahni was Mohan's cousin's friend. He was teaching English at Patha Bhavana in Santiniketan at that time. It was Sahni who suggested to Mohan Singh's family that if Mohan could be sent to Santiniketan to study music, it would do him good. As soon as Mohan heard this, he dashed a letter to the then VC of Santiniketan, Santidev Ghosh. And the rest, as we all know from the previous episode, is history.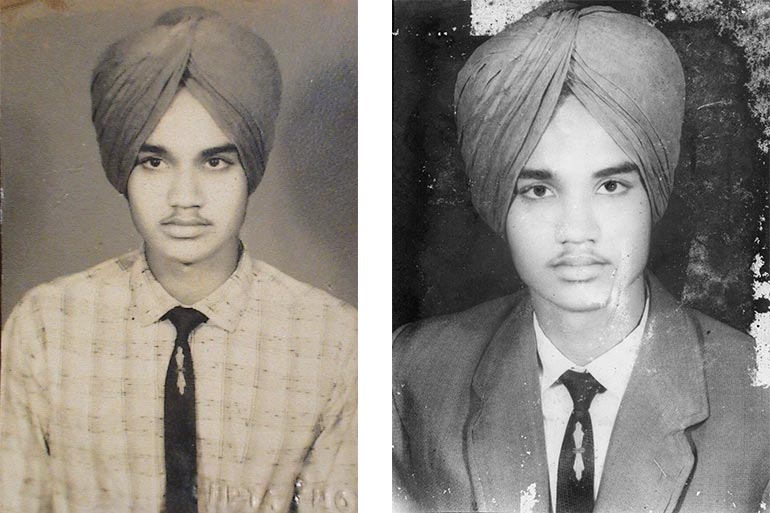 Mohan Singh
Although afflicted by polio, it could never deter Mohan Singh's enthusiasm or his love of life. He took all challenges in his stride and continued his flight, often bending rules and breaking all impediments that came his way. When he is asked, what motivated him to take tough decisions and continue his journey? He says: "My mind, my wish." Mohan's extended family had practically given up all hopes about Singh's future. They believed music had no future but Mohan was determined to explore this avenue instead of giving up so easily. He was even willing to starve himself to continue his music training, which he knew would help him in the long run. His family in Punjab was a strict vegetarian but in Bengal, fish and meat are staple food. He not only adjusted to his new life like fish in water but made quite a stir.
Transcribed from an original interview of Mohan Singh Khangura taken by Arpita Chatterjee
Story Tag:
Mohan Singh Khangura, Shantiniketan, Rabindrasangeet