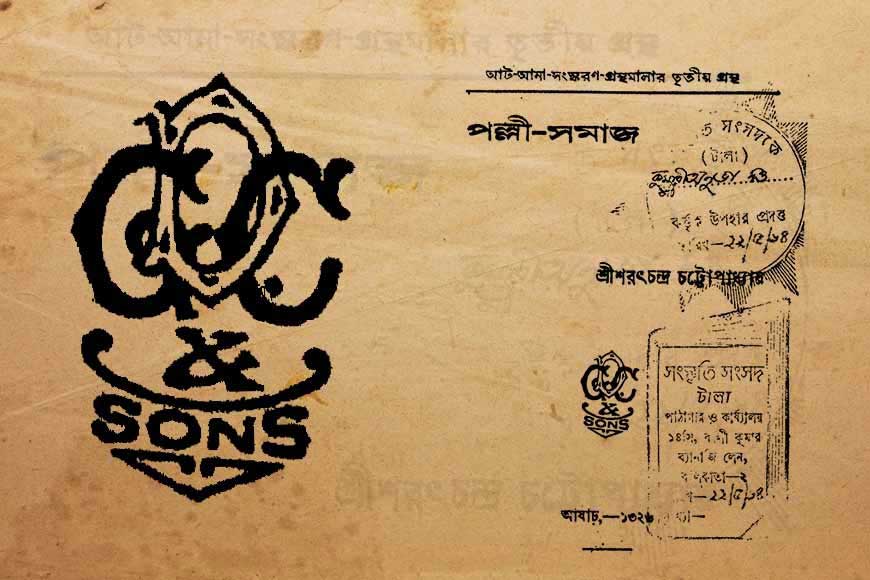 Once considered the very best publishing house in Bengal, 'Gurudas Chattopadhyay & Sons' was a pioneer in the printing and publishing world. In the first half of the 20th century, major authors of Bengal made a beeline for this house and it was an honor to get their books printed from this organization. The proprietor of such a sought-after publishing house Gurudas Chattopadhyay had to put up a strong fight against abject poverty to establish himself professionally. In his initial years, Gurudas was a petty mess worker at Kolkata's Hindu Hostel where medical students lived in the dormitory. He was an astute businessman and when he observed the students often required 'Materia Medica' (book concerned with the study of drugs used in the treatment of disease and includes pharmacology, clinical pharmacology, and the history and physical and chemical properties of drugs) for studying and reference work, he bought volumes of 'Materia Medica' authored by Durgadas Kar from the market and stored them in a tiny cupboard in the hostel. He later sold them to medical students in the hostel. That's how he started his book business.
As demand for the book increased, Gurudas rented a small house on College Street and moved the bookcase there. The year was 1876 and Gurudas Chattopadhyay's bookstore, Bengal Medical Library was launched. Chattopadhyay bought a number of copies of Rajanikanta Gupta's seminal book, 'Sipahi Juddher Itihash – Pratham Khando' (History of Sepoy Mutiny - Volume I) and started selling from his newly-launched shop. Chattopadhyay was an extremely upright and honest man. His reputation as a sincere man of words grew fast, attracting renowned authors and literary figures to gravitate towards him and his tiny shop. In no time, Gurudas's Bengal Medical Library became one of the leading bookstores in Calcutta. People would drop in to buy books by Bankim Chandra Chattopadhyay, Hemchandra Bandyopadhyay, Deenabandhu Mitra, and other well-known authors could be found here. As his business thrived, Chattopadhyay bought a house at 201 Cornwallis Street in 1885 and moved his shop there.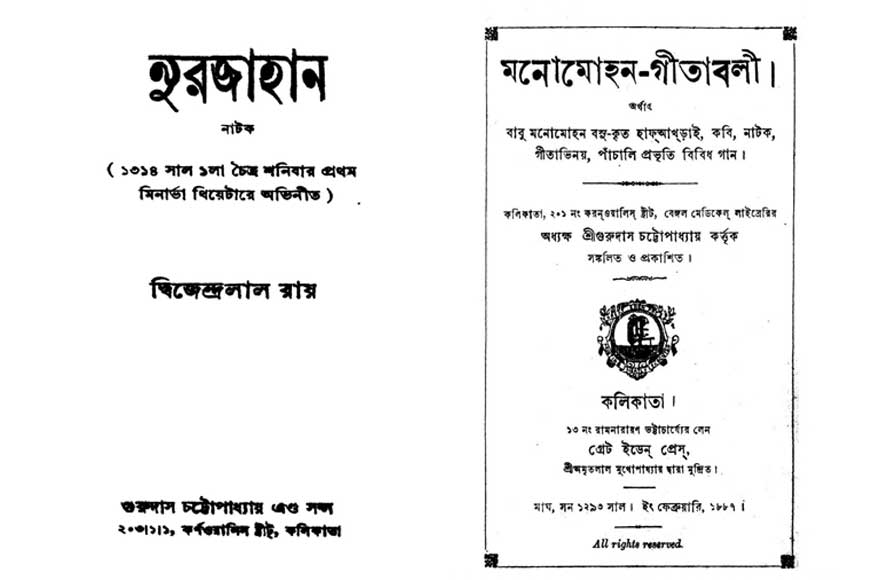 Gradually he switched his attention to the publishing business as well. 'Bengal Medical Library' was a significant name in the world of Bengali publishing at that time. Chattopadhyay published books by Jaladhar Sen, Panchkori De, Bijoy Chandra Majumder, Shivnath Shastri, Rajinikanta Sen, Girish Chandra Ghosh, and many other authors of the time. In the second decade of the last century, the name of the publication house was changed to 'Gurudas Chattopadhyay and Sons'. In 1912, it was decided to publish a monthly magazine, 'Bharatvarsha' from the Bengal Medical Library. Dwijendralal Roy was to edit the journal but due to his untimely demise, the responsibility was entrusted with Jaladhar Sen. After him, Fanindranath Mukhopadhyay took over editing the magazine.

Gurudas Chattopadhyay died in 1918 at the age of 81. He had become blind in his 70s and spent the last 10 years of his life in a miserable state. His sons took over the reins of the burgeoning business. In the 1920s, Gurudas Chattopadhyay & Sons became one of the finest publishing houses in Bengal. All the novels of Sarat Chandra Chattopadhyay were published from here other than books written by Anurupa Devi, Nirupama Devi, Upendranath Gangopadhyay, and others! There was no dearth of distinguished authors who chose this acclaimed publishing house for their books including Rakhaldas Bandopadhyay, Ramendrasundar Trivedi, Satish Chandra Mitra, Dilip Kumar Roy, Sharadindu Bandopadhyay, and Manik Bandopadhyay.
Stories and lore galore this publication house. Kanta-kabi (poet Rajanikanta Sen)'s book 'Bani O Kalyani' was published from Bengal Medical Library. During the Independence movement, the book sold like hotcakes. Haridas, who succeeded Gurudas, bought the copyright of this book for only Rs 50. As a result, Rajanikanta did not receive a single penny when he was terminally ill and his family was in dire straits. Prabodh Kumar Sanyal sold the copyrights of three of his storybooks and a novel, Priyo Bandhobi' to Haridas Chattopadhyay for a paltry sum of Rs 200. Later, when the novel was made into a superhit movie, Sanyal contacted Chattopadhyay and sought his share of the profit from the novel, but he was denied outright by the publisher. Many authors who went to the publisher's office to collect articles they had sent for publication but were rejected on various grounds, met with extremely cruel and rough behavior from Haridas.
Haridas' unprofessional behavior with authors antagonized him and many left the organization, frustrated and disillusioned. Gurudas Chattopadhyay had worked hard and with his honesty and courteousness, had ushered in the who's who of Bengali literature into his fold but Haridas' ego and lack of civility largely impacted the business and people left the publishing house with a huff. Over time, the business began to take a hit and about 30 years ago, the business came to a grinding halt, and shutters were put up for good.
Even a few years ago, a signboard with the words, 'Gurudas Chattopadhyay and Sons' hung from the wall, but not anymore. The present descendants of the Chattopadhyay family have mostly settled abroad. That formidable yellow house in Simla-para, North Kolkata, now officiates as a branch of the United Bank of India (nee, Punjab National Bank). Although externally no traces remain of this path-breaking publishing house/ bookstore, the contribution of Gurudas Chattopadhyay & Sons during the golden age of publication in Colonial India will be etched in public memory forever.