Even after Amphan, tiger population in Sundarbans is on the rise! What's the secret?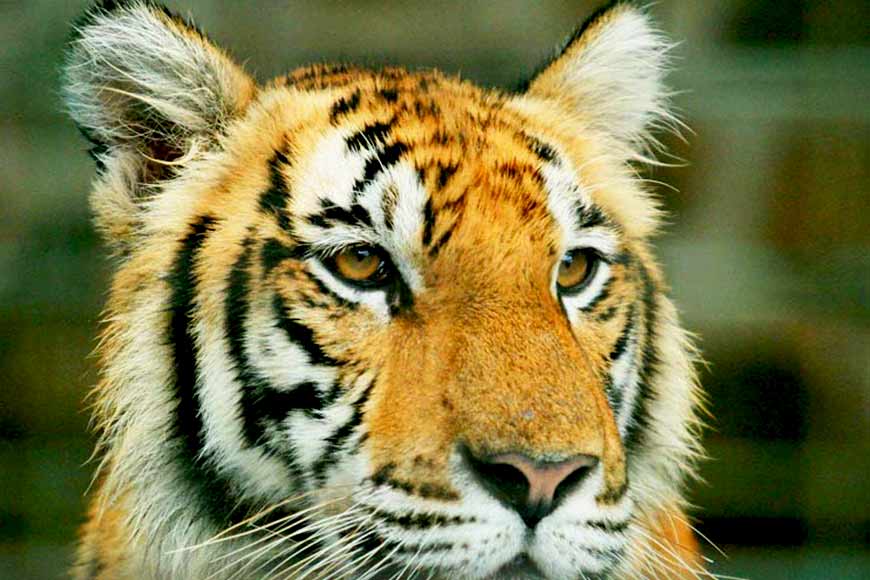 'I am a tiger… Don't come near me or I might BITE!'
It is a common adage that in forests where tigers thrive, it is a sign that the ecosystem is healthy. On International Tiger Day, also known as Global Tiger Day, celebrated on 29 July annually, it is time to remind ourselves of the ever increasing tiger population in West Bengal. This Day started in 2010 at the Saint Petersburg Tiger Summit to promote the protection of natural habitat of tigers and to increase awareness about the conservation of tiger.
This year, Sundarbans, the natural habitat of the Royal Bengal tigers, was ravaged by Amphan, the super-cyclone that hit the coastal areas on May 20. According to state forest department, vast swathes of mangroves forests –stretching over an area of 1600 square kilometers in the Indian Sundarbans were destroyed by Amphan.
The foresters of Sundarbans Tiger Reserve (STR) and South 24 Parganas forest division were initially very worried about the immediate impact of the cyclone. Rapid Response teams were deployed in Sajnekhali and Jharkhali areas of South 24 Parganas with tranquilizer guns, net and speed boats to negotiate the creeks crisscrossing the forest and ensure that tigers remained within the forest instead of loitering into nearby human settlements. Two control rooms were set up at Gosaba and Salt Lake to monitor the situation in the mangrove jungles 24x7 to coordinate with the rapid response teams.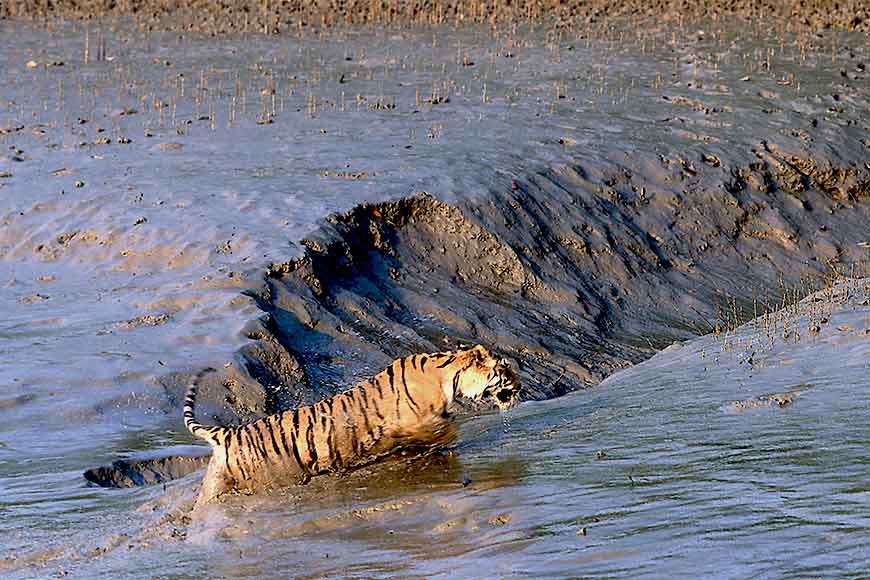 The State Forest Department breathed a sigh of relief with multiple citing of Royal Bengal tigers in Sundarbans days after Amphan. The core area of the forest is fenced with nylon nets to prevent the big cats entering human habitation but large parts of the fencing were damaged in the cyclone at Kultali, Bidya, Sajnekhali areas and these affected points were repaired on an urgent basis by field workers. While they were engaged in repairing work, they caught a glimpse of the majestic big cat out for a swim.
Following this, several tigers were seen from Harikhali and Dobanki in the Sundarbans. "There was no report of animal casualty in the core forest area or nearby villages during the cyclone," said Chief Wildlife Warden, Ravikant Sinha. The Sundarbans is very different from any other forests of India, especially where tiger reserves are concerned. Located in the Gangetic delta, the region mainly consists of a network of rivers, channels and islands. Tides play an important role here and large areas go under water for several hours when the water rises. The inhospitable terrain not only makes it difficult for people to eke out a living but also forces people and animal to tread into each other territories for food.
The Bengal tiger represents the largest remaining population (67 per cent) of wild tigers in the world. An estimated 100,000 tigers roamed Asia's forests, swamps and grasslands a century ago. But the number of wild tigers have declined by 96 per cent due to habitat loss, hunting and poaching. At present, approximately 1.5 million square kilometre tiger habitat representing only about seven per cent is available with reference to a historical range.
Among the eight subspecies of Panthera tigris, three (i.e., Panthera tigris balica; Panthera tigris virgata; Panther tigris sondaica) have already gone extinct and the rest are either endangered or critically endangered. According to researchers, tiger habitats in the Sundarbans will vanish entirely by 2070. Sundarban is the world's only mangrove forest with tigers and the largest remaining Bengal tiger habitat in the world. Mangroves are recognised as environmentally critical ecosystems as they store a lot of carbon and are very important for trapping sediment along coastlines.
The Sundarbans, due to its geographic location, is one of the world's largest and dynamic delta system and also at the forefront of climate change and related events. Tigers mostly require a suitable prey base and good ground cover for hunting to persist, even in degraded forest.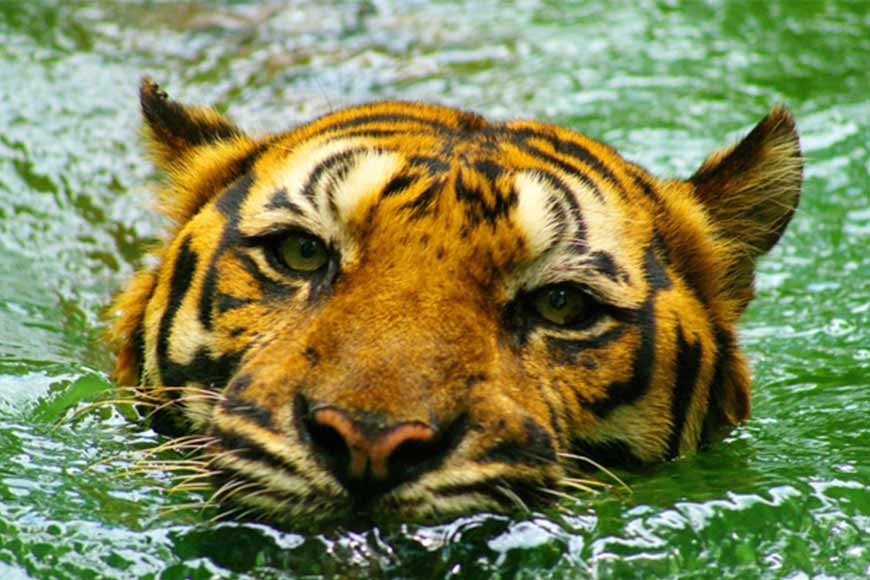 Increase in global temperatures and polar ice-melting raise sea level that ultimately causes the influx of salinated seawater. Thereby, the growth of certain plants is inhibited and subsequently decreases the availability of certain food types. All these factors are also responsible to destroy the Sundari trees and thus, tigers' mangrove habitat. As resources become scarce, tigers are more likely to stray into human settlements in search of food, increasing the chance of tiger-human conflict that manifests in the human killing, livestock depredation and, ultimately, the retribution killings of tigers by affected local communities. The loss of the world's largest mangrove ecosystem also raises concerns for human populations and other animal species.
In addition to climatic factors, interaction with other species and environmental factors are also responsible to a greater extent for changes and losses of biodiversity at both the local and global levels. The future of many wildlife species including the Royal Bengal tiger, depend on their ability to adopt or tolerate a wide range of climatic conditions. But hopefully, not all is lost yet and the State Government has been proactive to maintain and improve the conservation areas by protecting sufficient habitat and prey, free from human threats, for self-sustaining tiger populations.

Story Tag:
Royal Bengal Tiger, Amphan