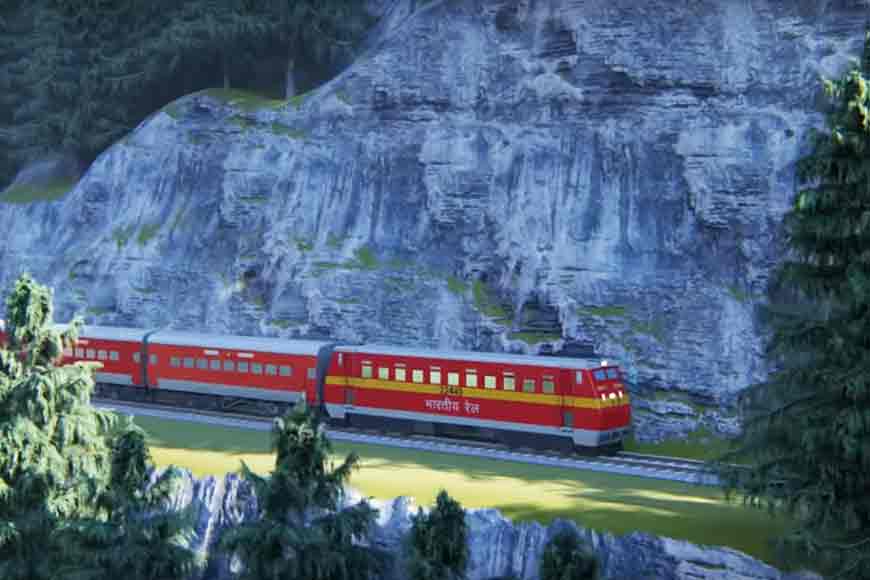 Travellers to and from Sikkim have long been aware of the hardships involved in covering the last mile from West Bengal to Sikkim in particular, from Sevoke (or Sivok) onward. The entire burden of traffic is borne by a single road route, which sometimes becomes unnavigable during the monsoons, owing to landslides and rockfalls. Besides, anyone who has been in a Sevoke traffic jam will know how excruciating it is.
In all these years, neither the British nor Indian administrations managed to connect Sikkim to India's superb rail network. However, thanks to the Sevoke-Rangpo Rail Project, first proposed in 2008-09 when Mamata Banerjee was Union Railway Minister, and even included in the Union Budget that year, the Northeast Frontier Railway will soon cover Sevoke to Rangpo in under two hours.

The nearly 45-km track, of which 41.55 km lies in West Bengal and 3.41 km in Sikkim, runs through a large chunk of forests and protected wildlife areas, though the environmental impact and risks to wildlife will be minimised by several tunnels. The major stations on the route will be Sevoke, Riyang, Teesta Bazar, Melli, and Rangpo. Of these, Teesta Bazar will be an underground station.
The track crosses 19 bridges in all, and has 14 tunnels, which will cover 38.55 km, or 85 percent of the total journey. The longest of these tunnels stretches for 5,270 metres, while the shortest measures 538 metres.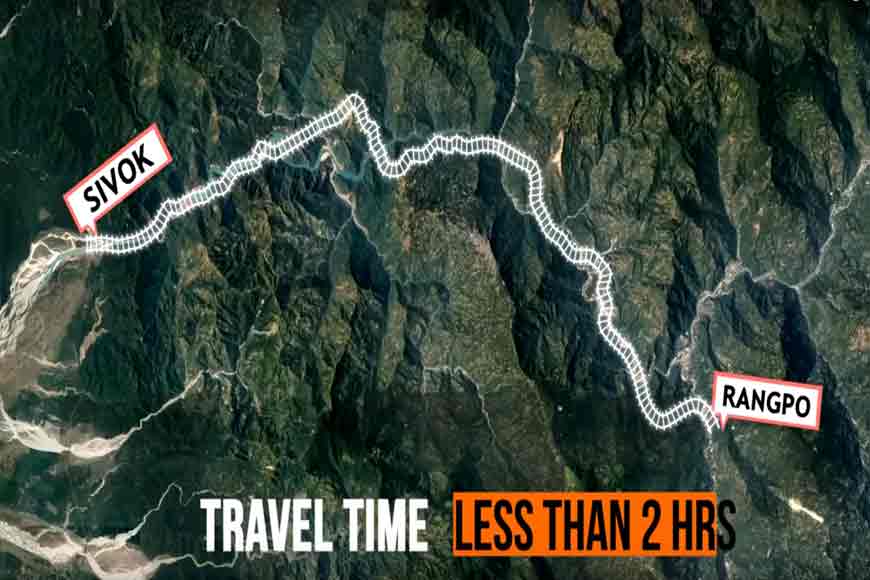 The latest anticipated cost of the Sevoke-Rangpo project is Rs 4,085 crore, of which Rs 682 crore has been spent up to March 2020, and Rs 607 crore has been sanctioned for the fiscal year 2020-21. Of the 14 tunnels, work has progressed significantly on 12, and the West Bengal government has issued the necessary No Objection Certificate (NOC) for construction.
It is easy to imagine how greatly the new railway will impact tourism and other sectors in West Bengal and Sikkim, given the huge reduction in travel time. And the train's route through the Mahananda Wildlife Sanctuary, and the Kurseong, Darjeeling, and Kalimpong Forest Divisions will in no way disturb the wildlife in these areas, say railway officials. Instead, the journey will cover some of Bengal's most beautiful landscapes, rich in both plant and animal life, and provide an up close and personal view of habitats that would normally be inaccessible.