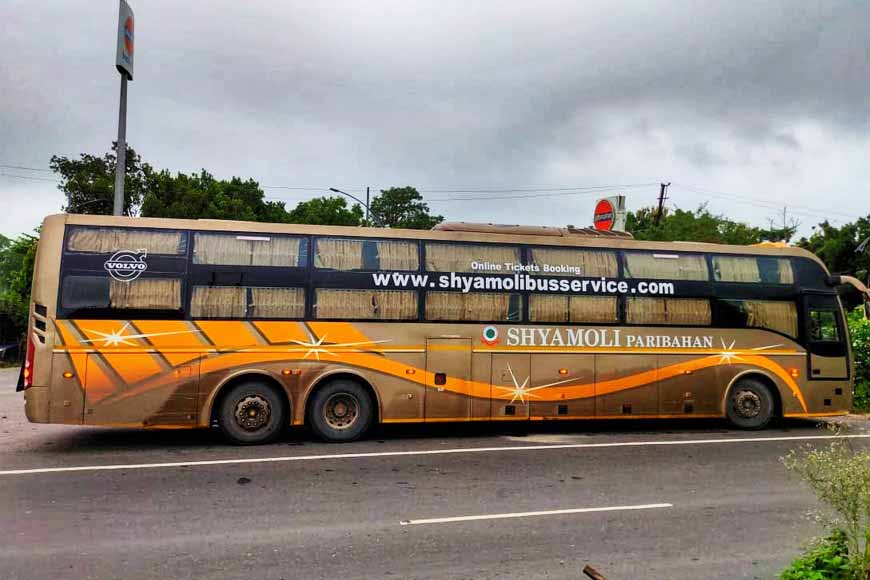 "All our dreams can come true, if we have the courage to pursue them." (Walt Disney)
Disney would know. After all, we are familiar with Disney's rocky road to success and how this man's vision laid the groundwork for the company to become the media giant that it is today. Similarly, Ganesh Chandra Ghosh, Chairman of Shyamoli Paribahan Pvt. Ltd., who began life in abject poverty in a war-ravaged country, always dreamt 'BIG.' He struggled to continue his education and in between classes, rode a ramshackle three-wheeler commercially to make ends meet. Yet, he was an ambitious youth who dreamt of owning a swanky bus and start his transport business independently someday. Anyone who heard of his fantastic dream, laughed on his face. But undeterred by all impediments, he had faith in himself and kept fighting all odds and today, Ghosh is the proud owner of a fleet of state-of-the-art luxury buses that operate on inter-country routes. Shyamoli Paribahan Pvt. Ltd is a top-notch luxury bus service company in Bangladesh and Ghosh is a prominent business tycoon.
The year was 1972. Bangladesh had just emerged from the brutal war of independence of 1971. The plight of millions of war-ravaged Bengali civilians was pitiable in the newly formed country. Bangladesh had the highest rural population density in the entire world, chronic malnutrition and dislocation of between 8-10 million people. The economic situation of the country was distressing. There were critical shortages of essential food grains and other staples because of wartime disruptions. The war of independence had crippled the transportation system too. Hundreds of road and railroad bridges had been destroyed or damaged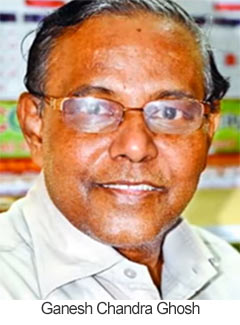 Abinash Chandra Ghosh lived with his large brood at Shalgarhia area of Pabna town in Bangladesh and struggled to scrape up a living. The 13-member family, comprising Ghosh, his wife and seven sons and four daughters, lived in abject poverty made worse by the aftermath of the war. His eldest son, Ganesh Chandra, then a student of Edward College, decided to chip in to support his father financially. He had saved some cash and borrowed some from his acquaintances and bought a second-hand three-wheeler scooter in 1972. He started using the vehicle commercially and plied on the Pabna - Sujanagar route. The fare he collected at the day's end would help run the family.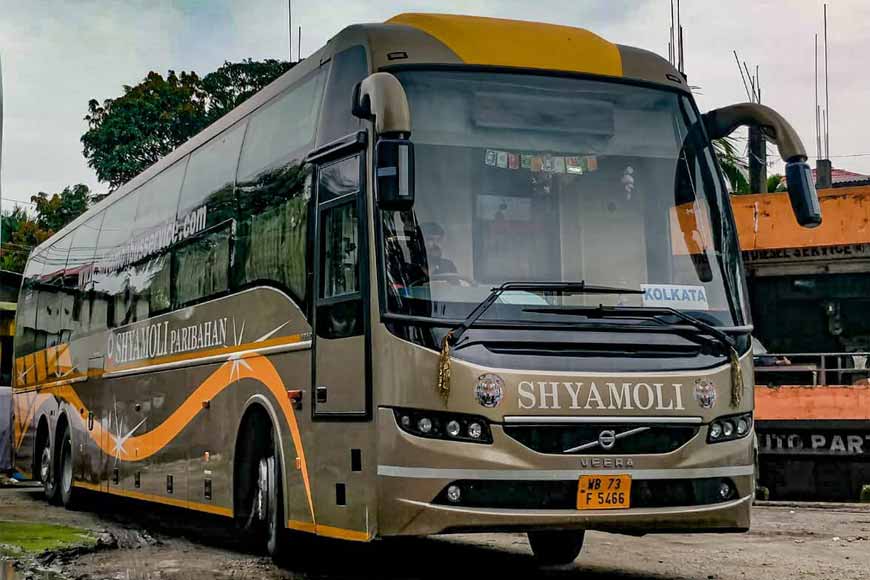 Ganesh Chandra himself used to drive the scooter and commute passengers from Pabna town to Sujanagar and Pakshi ferry terminal. The fare for the 12-km stretch between Pabna and Sujanagar was Rs 5 per passenger and for Pakshi ferry terminal, located at a distance of 22 kms from Pabna, the fare was Rs 22. In each trip, four passengers were accommodated and from the day's earnings, Ganesh Chandra could save some cash which he dreamt of investing in future projects.
Meanwhile, his younger siblings, Ramesh Chandra and Ramendranath Ghosh also joined him. In between attending classes, Ganesh Chandra drove the scooter. Finally, he completed his college with honours in Chemistry but his hardships were far from over. The three brothers managed to save money and invested in buying a few more scooters. This was the beginning of Shyamoli Transport. The name was first inscribed on the worn-out scooter and as the number of the three-wheelers increased, it began to be used as a brand.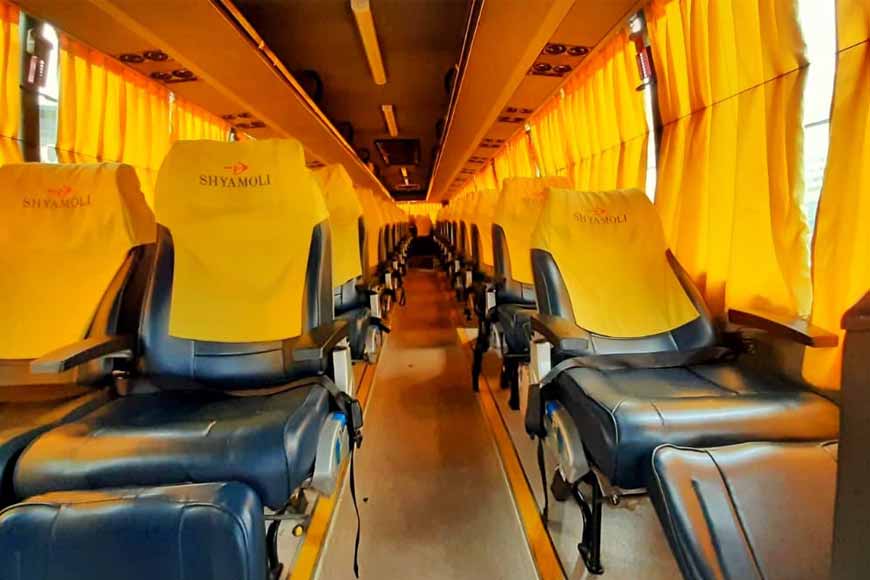 Within two years, he sold all the scooters and bought a second-hand bus with the money raised from the sale of the scooters. The bus used to commute between Rajshahi and Nagarbari. But Ghosh was yet to attain his dream. In 1978, he availed a loan from the Pabna district branch of Sonali Bank and sold all his family's ornaments to buy a brand new luxury bus. The first Pabna-Dhaka bus service was launched in 1979. The first Kushtia-Dhaka night coach was introduced in 1981. From then on, there was no looking back for Ghosh. He invested all his profits to increase his fleet of buses annually.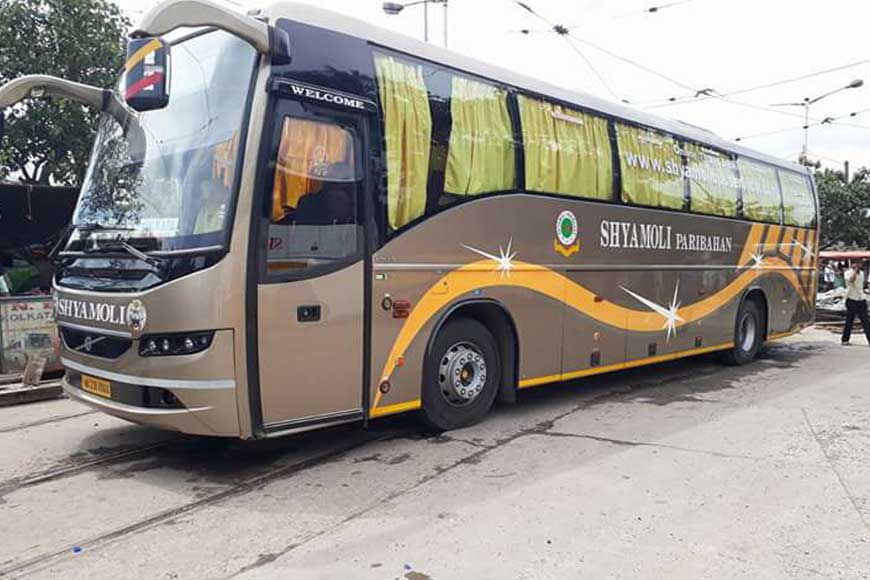 At present, 50 years after Ganesh Chandra ventured into the transport business, he has become an institution. Shyamoli Paribahan not only bridges different parts of Bangladesh but also crosses over to connect with several destinations in India. Buses on international routes started operations in 1999. Thousands of ticket counters have been set up in the country and abroad, creating job opportunities for youths in the transport sector. Shyamoli Paribahan buses ply in 16 districts of Bangladesh including Dhaka, Chittagong and Sylhet. In other words, from Teknaf to Tentulia, Shyamoli bus service is available everywhere.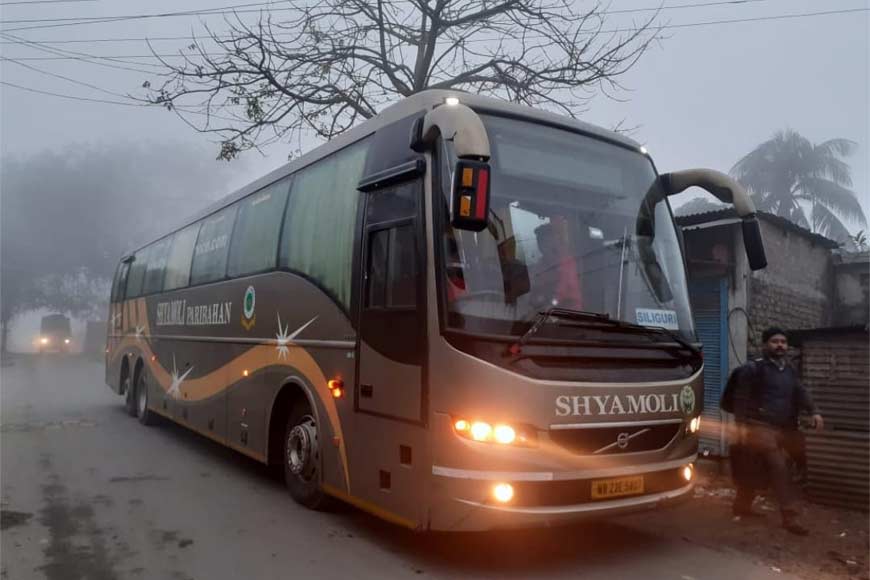 Among the international routes, Shyamoli buses ply on Dhaka-Kolkata, Agartala-Dhaka-Kolkata, Dhaka-Shillong-Guwahati-Dhaka, Dhaka-Burimari-Siliguri, Chittagong-Dhaka-Kolkata (transit) routes. Times have changed but Ganesh Chandra remains rooted to his values. This son of the soil has not forgotten his humble beginnings and continues to lead a simple life. At one point, he also worked as a demonstrator teacher in the chemistry department of Shaheed Bulbul College in Pabna from where he retired in 2009. A mogul in the transport business, Ghosh continues to inspire aspiring new-age entrepreneurs with his diligence, hard work and his conviction.
Image Courtesy : Shyamoli Paribahan Fan Club