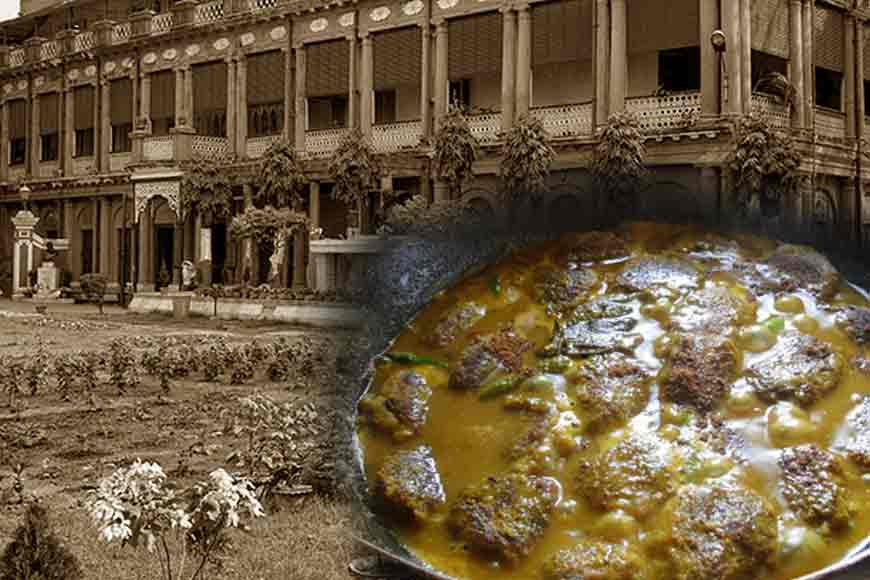 When Rabindranath Tagore turned 50, his friends and family at Joransanko Thakurbari, celebrated it in a big way. Hemendrakumar Tagore's daughter, Pragya Devi had cooked 'kobishombordhona barfi,' a special sweet for welcoming Tagore. Pragya Devi loved experimenting with recipes and even brought in Bengali menu cards. Her cook-book was famous in those days and included many secret recipes used in the kitchen of Thakurbari.
Thakurbari harboured various gharanas or genres of cooking. Even Rabindranath Tagore was a keen recipe writer and fond of experimenting with dishes. At times, he used to instruct his wife to cook various experimental dishes leading to fabulous outcomes or disaster. His enthusiasm was indeed palpable.
Here is one such secret recipe of Jorasanko Thakurbari --- Royal Mochar Kofta.
RECIPE OF ROYAL KOFTA
Ingredients:
Mocha paste - two cups
Onion paste
Slices of onion
Slices of garlic
Garlic paste
Ginger paste- 1.5 spoons
Cumin powder- 1 spoon
Coriander powder- 1 spoon
Turmeric powder
Slices of green chilli
Poppy paste -1.5 spoons
Curd- half cup
Almond paste- 1.5 spoons
Gramflour (besan)- half cup
Rasins
Cinnamon
Cardamom
Salt
Sugar
Refined oil
METHOD
• Peel the Mocha, add salt, boil it in water and make it into a paste.
• After the paste is done, put the slices of onion, slices of green chillies, slices of garlic, half spoon of ginger paste, gramflour, salt, sugar and give it the shape of small koftas. Add to 2-3 raisins to each kofta.
• Fry the koftas and put them in a pot. Add oil to a cooking pot and add cardamom and cinnamon.
• Fry the slices of onion until they become golden brown. Add garlic paste, ginger paste, cooking powders, water and stir it well.
• Add curd and keep stirring it for 2 to 3 seconds. Add the almond paste and paste of poppy seeds.
• Stir it well and make sure that the ingredients form a good mixture and add water. After the water starts boiling, add koftas to it and keep it at the standing time of 3-4 minutes. Royal Kofta is ready to be served.