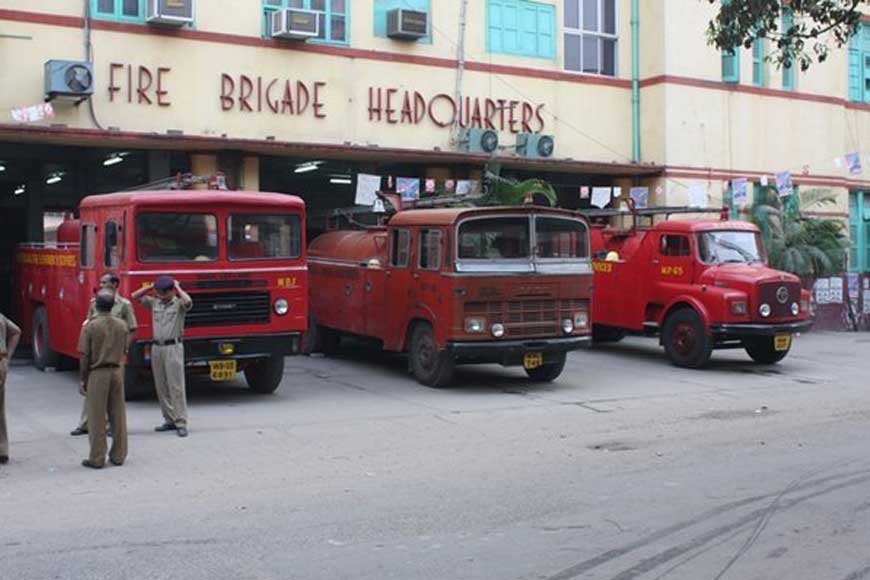 West Bengal Chief Minister, Mamata Banerjee's dream of creating a clean Kolkata received a fresh impetus with the Fire Brigade department all set to launch special cleanliness drive in the city. Making the city clean and green has been given top priority by the state government. The state Urban Development and Municipal Affairs minister and Kolkata's Mayor, Firhad Hakim took several measures to implement the 'Clean and Green City' mission.
Old garbage vats have been discarded in Kolkata and the districts and modern compactors installed. The Municipal Affairs department has given funds to all the civic bodies in the state to install them. In a recent move, the State Fire Brigade Department announced its decision to pitch in with the Kolkata Municipal Corporation and mobilize its special vehicles to wash the city streets twice or thrice every week. Although cleaning city streets does not come under the purview of the Fire Brigade department, but the decision was taken since the KMC was unable to do the job due to acute shortage of vehicles required to provide this service to the citizens.
A majority of the city dwellers show an acute apathy to keep the city clean and litter the city thoroughfares with plastic foils and packets, cigarette butts, spit betel juice and deface walls. Despite innumerable efforts to use innovative ways to educate and sensitize this section of the mass, everything has fallen flat and has met with failure. Hence, as an alternative measure, the KMC commenced its programme to wash the streets daily but it could not be carried on methodically due to lack of infrastructure.
Now the Fire Brigade department has taken up the responsibility to wash the city streets twice or thrice every week with its vast array of vehicles used for fire-fighting. This initiative was taken following requests from the state environment department. Fire Brigade Minister, Sujit Bose has been very supportive of his ministry's involvement in lending a helping hand to the KMC and provide better civic services to keep the city clean.