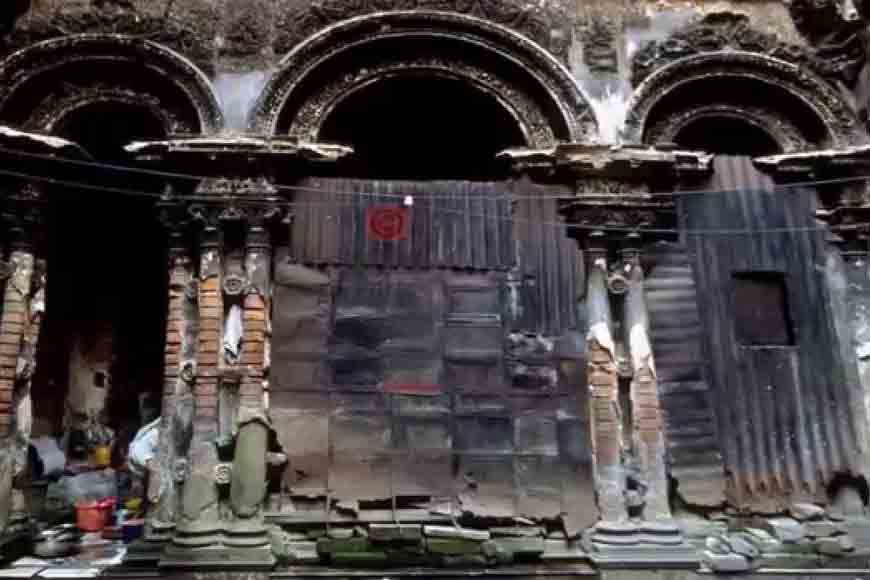 Come December, join GB Walks, and get spooked at the haunted sites of Kolkata, why not enjoy a ghastly-ghostly feeling first-hand!
Kolkata always had its share of spooky, haunted old buildings and heritage sites, thanks to the British and European legacy that this city holds on to. Being one of the oldest cities of India and erstwhile capital of British India, no wonder the European spooky ghosts still rule the alleys or inhabit the buildings of the city. Let's go through a checklist as to where in Kolkata you stand a chance to get that eerie feeling: ghost or no ghost, you will surely get those goosebumps!
And come December, if you are a brave-heart, join GB on a haunted walk down the city.
• Our first stop is National Library:
This haven of books, your college day love spot, also happens to be a famous haunted spot of the city. It is believed the mammoth building is home to many evil spirits. In early nineties, when the British Government took up a renovation drive, as many as twelve la-bourers lost their lives in an accident on this site. Spirits of those workers still lurk inside the new complex. A student ghost is also said to be a regular resident of this building. He was an English graduation student of a reputed city college, met with an accident and died at the library gates. It is believed the spirit of this young Bengali student, visits the library during odd hours, to complete his research work. One finds letters scattered on desks when the library gates open at 10am in the morning!
• Race along with the horse ghost at The Race Course!
In 1930s, a race maniac called George Williams who loved his horses more than his family and his job at the secretariat, ruled the race arena. He had as many as 5 horses, out of which his most famous and dearest was a pearl white horse called Pride. Her last race was the Annual Calcutta Derby, where she lost and Williams lost his fortune. The horse was found dead the next morning on the tracks with bullet injuries. Though the sources close to Williams and the RCTC had reportedly admitted that she was killed as per the tradition of killing a horse when she is aged and not well, there is another version which states that Williams, in a drunken state, had killed the horse out of sheer frustration. The spirit of Pride is seen on the green patch during late Saturday nights. Mystery or myth, Pride remains alive in the stories of her existence, even as today's Kolkata remembers her as 'William shaheb er shada Ghoda.'
• Gorosthaney Shabdhan! South Park Street Cemetery
Well, thanks to the Feluda movie, we are all aware of South Park Street Cemetery. The entry to this place gives you an eerie experience, right from the big iron gates to the mar-ble stone studded lanes, that take you through the rows of graves bearing British names. Stories of other-worldly figures lingering inside the campus, has been doing rounds for many years. People residing in adjacent buildings prefer to keep their cemetery-faced windows closed most of the time.
• Underground ghosts of Rabindra Sarovar Metro Station
Shockingly, around 70% of those who have lost their lives on Metro tracks by committing suicide, have done so at Rabindra Sarovar Metro Station. There are stories of how people, travelling to the station in the last metro around 10:30pm, found eerie images of figures vanishing in a fraction of a second. There are even rumours of shadows moving on the platform on late evenings.
• British spirits at The Writers
Spirit of Captain Simpson of British East India Company, who was killed by the famous revolutionaries Binay, Badal and Dinesh, still resides in the building facades. The most notorious part of the mammoth building is probably the fifth block where he was shot. Roadside vendors outside the building, have often reported footsteps and voices from within the building at night.
• Ghost of the Governor General: Hastings House
The old residence of the Governor-General at 20B, Judges Court road is spooked too! Warren Hastings still visits the campus in search of some old papers he had lost. His in-famous wife and children, all of whom had unnatural death within this campus, often visit their old residence in horse drawn carriages! Shadowy figures are a common sight that many students of The Women's College of Calcutta University, which now owns the property, have seen.
• Ghosts at the Docks – Khidderpur
This place was originally owned by Nawab Wajid Ali Shah of Awadh. After his kingdom was snatched from him by the East India Company in 1856, he took refuge in the area which now holds the Kolkata docks. There are a few eerie stories about the complex. It is believed that the spirit of the Nawab, resides here to take revenge on the British Empire. Since Nawab was a fond follower of music, classical music is still heard on and off!
Now, make a choice where exactly in Kolkata you wish to get spooked. And GB will take you on a haunted ride soon.