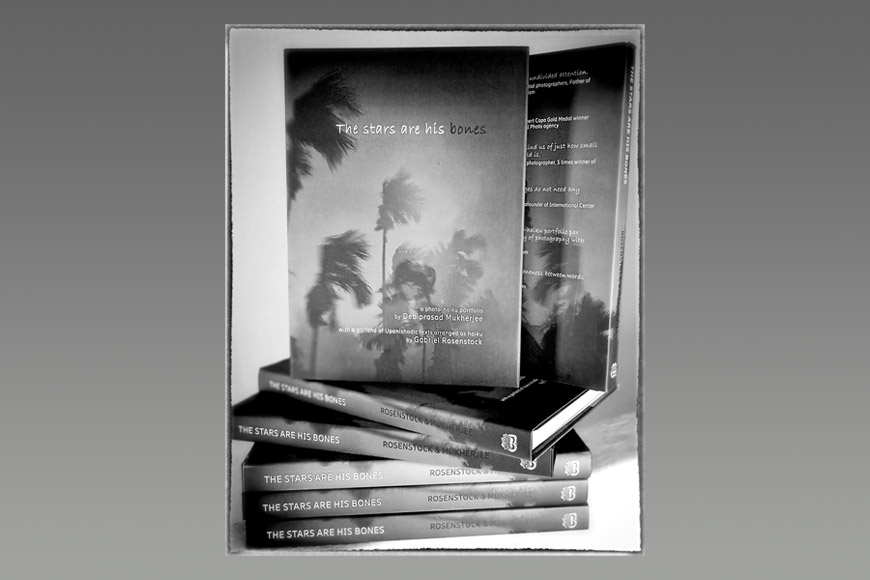 Pareidolia (noun): "a situation in which someone sees a pattern or image of something that does not exist, for example, a face in a cloud". This is the Cambridge Dictionary definition of pareidolia, a term sometimes used in psychology to indicate a disorder related to obsessiveness and paranoia. In everyday life, however, it is usually fun to try and spot hidden shapes and forms in places where they are not supposed to be.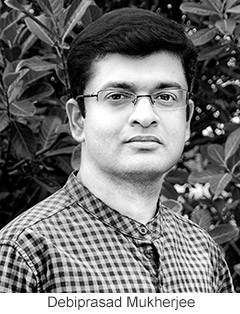 This sense of discovering hidden messages is what you get with 'Pareidolia', a wonderful exhibition of 'photo narratives' at Kolkata's Maya Art Space. The two featured photographers are Debiprasad Mukherjee and Bhaskar Mukherjee, but this isn't merely an exhibition of photographs. The edge comes from the written word, as both photographers have also compiled their works into books, which were launched at the exhibition.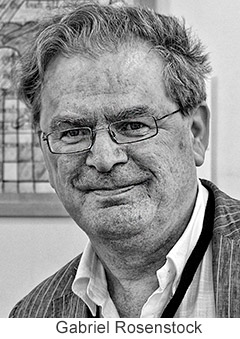 In Debiprasad's case, a unique collaboration with Irish poet Gabriel Rosenstock has resulted in The Stars are his Bones, a monograph in which the poet has presented ancient Upanishadic texts in the form of haiku, the famed short-form poetry of Japan.
On the other hand, Bhaskar has documented the many moods of one of Bengal's lifelines, as well as one of its sources of grief, in Damodar, a Riverscape (Ekti Nod Ebong Darpan), with text by Apratim Kundu. For a long time, the river Damodar, which rises in the Chhota Nagpur Plateau and flows into the river Hooghly in Howrah district, was Bengal's river of sorrow, the source of devastating monsoon floods every year. Now tamed by a series of dams, it nonetheless carries centuries of a turbulent history with it.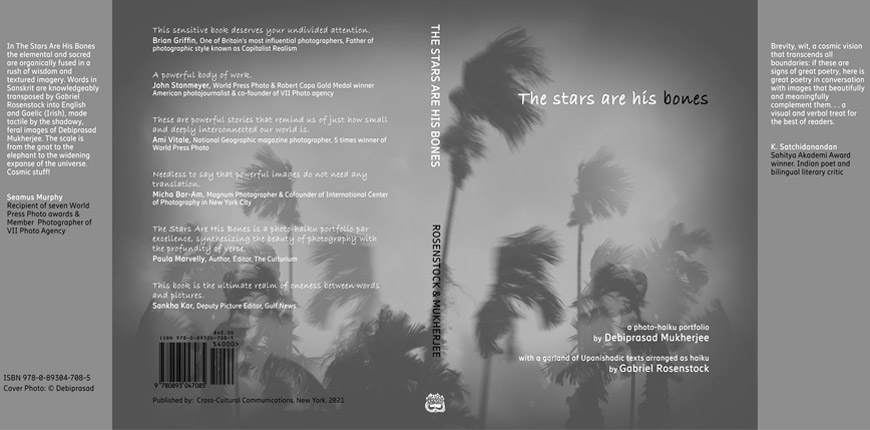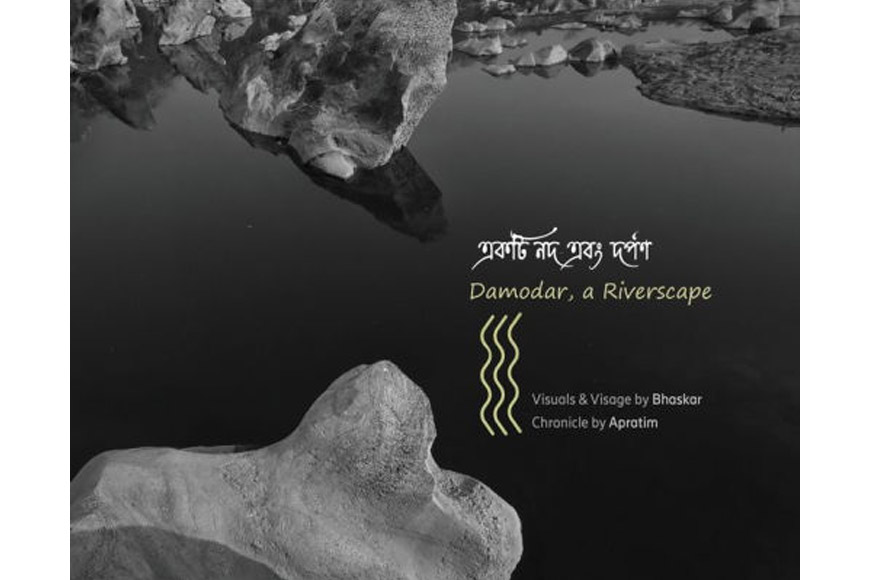 Both books have been published by Cross-Cultural Communications, New York, and the exhibition is on view until March 6, so drop in as soon as you can. In this era of easily available digital equipment, the fine art of photography has gradually become democratised to the point where every second household now contains a photographer. In order to separate the wheat from the chaff, it is sometimes necessary to look at the works of 'real' photographers, if only to remind ourselves that, like all arts, this one needs special abilities too.
Where: Maya Art Space, Mohona, 329 Rajdanga Main Road, Shantipally, East Kolkata Township
When: February 26-March 6, 2022, 2.00 pm-8.00 pm daily