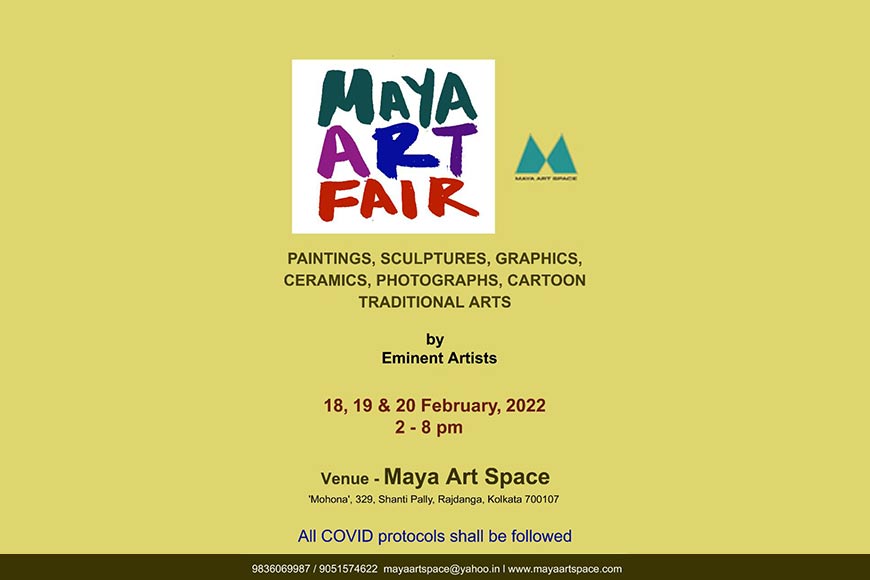 What, exactly, is an 'art fair'? Artspace magazine defines it thus: "On the most basic level, an art fair is a trade show - i.e. a place for people in the art business, from dealers and art advisors to collectors and curators, to kibbutz and make deals."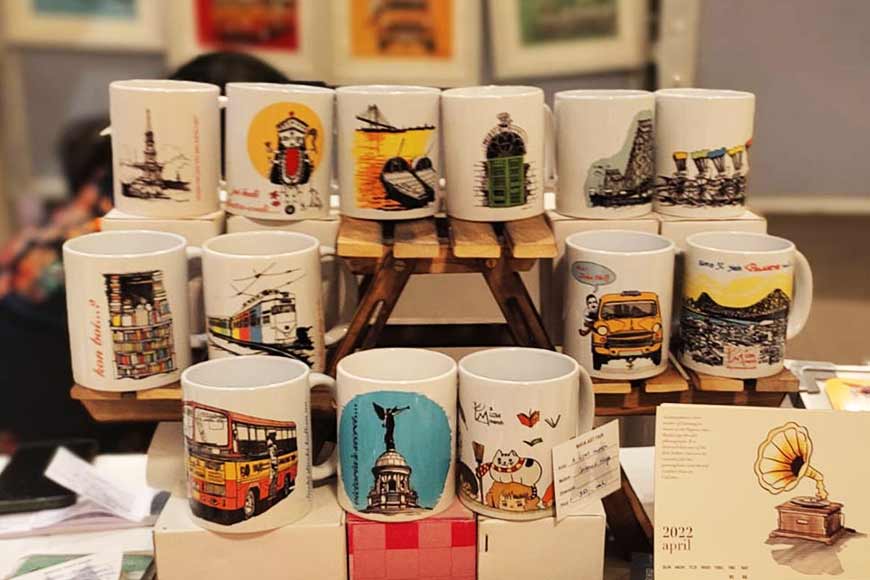 While that is partially correct, the ongoing art fair at MAYA Art Space adds one vital component - affordability. That is, this art fair is designed to make high quality art financially accessible to ordinary people. One hopes that will dent the popular perception that art buying is an activity confined only to the super rich.
In 1967, German art dealer Rudolf Zwirner started the world's very first art fair in Cologne. His objective was to bring in a new audience for contemporary art, reaching not only art connoisseurs but also common people who might be intimidated by the high-nosed art gallery circuit.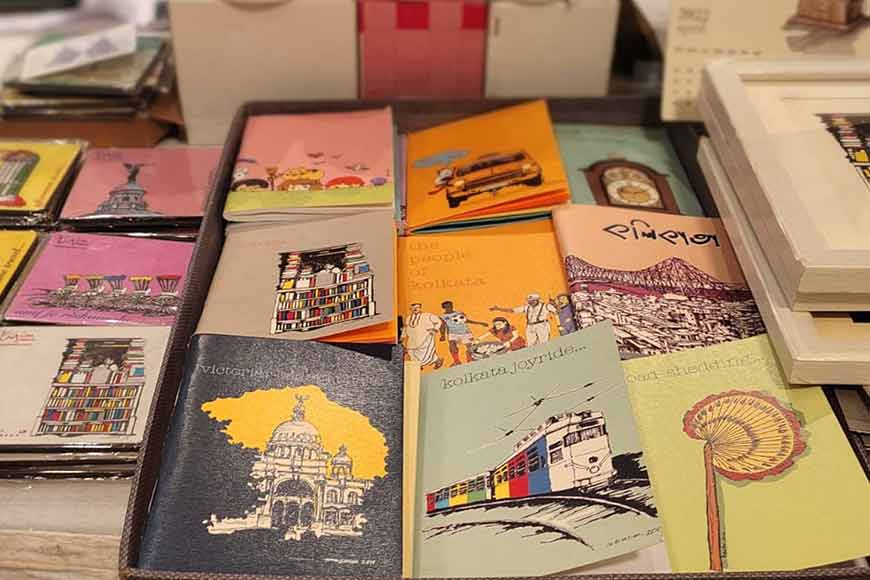 At MAYA Art Space, the intention is pretty much the same. So when you pay a visit, you can actually contemplate buying a Jogen Chowdhury painting, for instance, without wondering about its astronomical market price.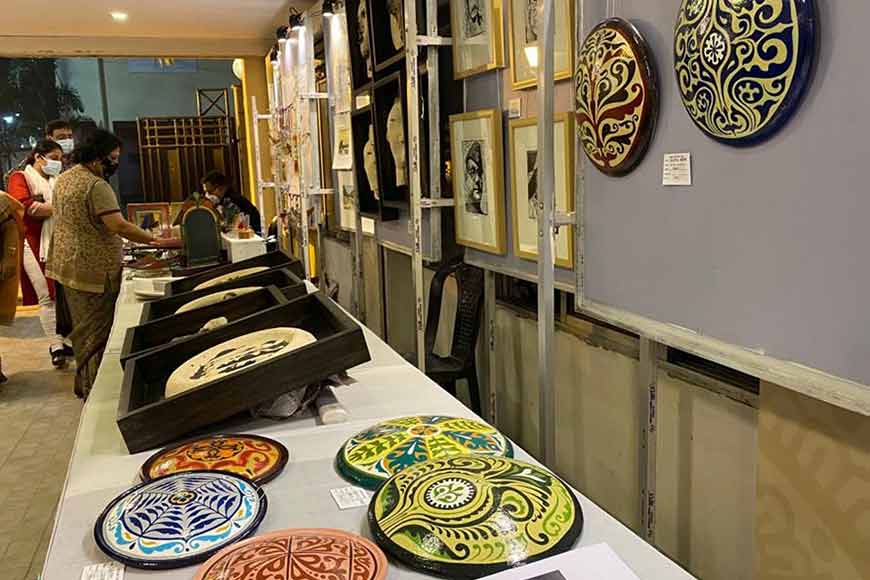 Alongside, you can also view and buy works by such eminent practitioners as Sanat Kar, Bimal Kundu, Atin Basak, Partha Dasgupta, Manoj Dutta, Sanatan Dinda, Suvaprasanna, Pradip Maitra, Paradip Saha, Arunanshu Roy, and even sculptures by the legendary Somenath Hore and others. And not just paintings or sculptures either, there are art-themed home decor knick knacks, beautifully crafted objects of daily use, posters, and other items.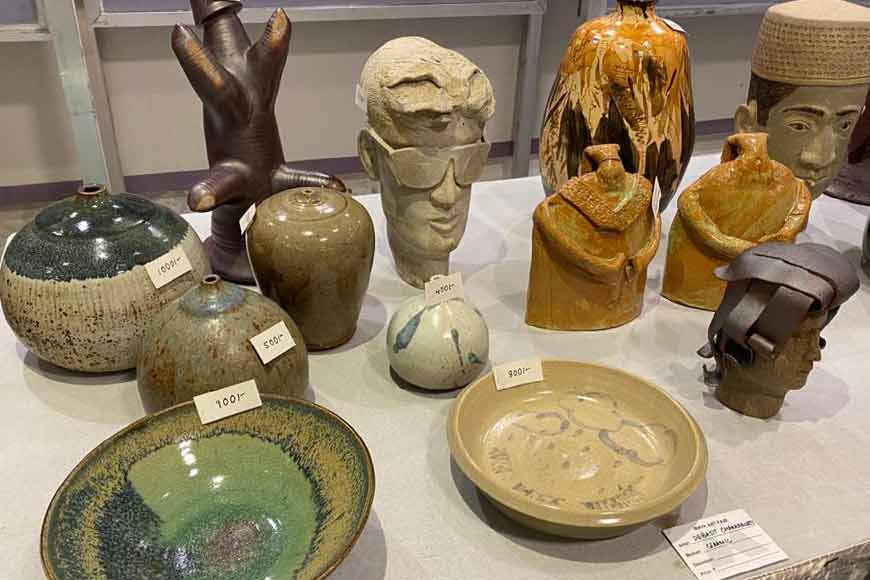 The fair was held in both 2020 and 2021, and has become an annual feature for the nine-year-old MAYA Art Space. Apart from the reasonable prices and lovely setting, the other attractions include food, all kinds of music, and a section on traditional indigenous art.
The Art Fair is on from February 18-20, 2.00-8.00 pm
MAYA Art Space, 329 Shanti Pally, Rajdanga, Kolkata 700107
from Baul folk to classical Veena renditions. MAYA Art Space celebrates its seventh birthday with this exclusive fair.