Have you ever wondered where the policemen on the streets are getting food from?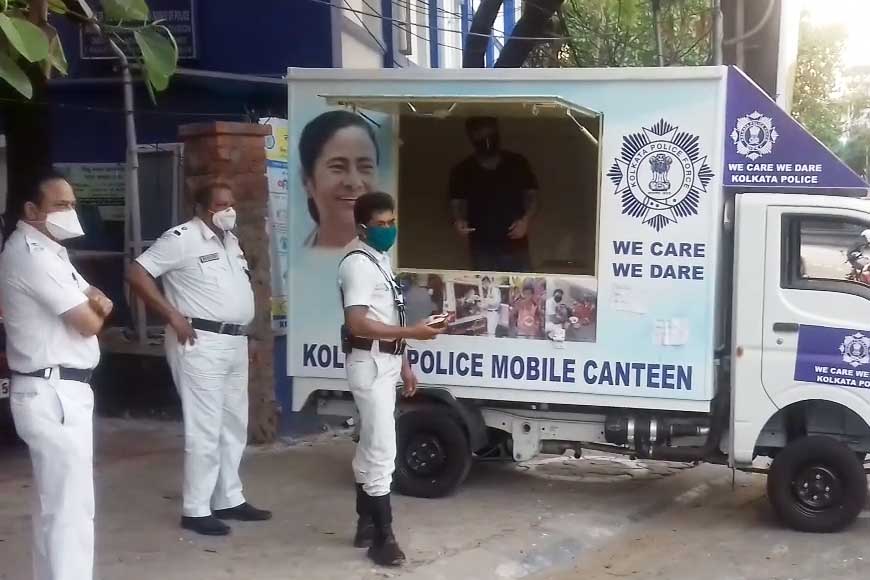 Yes, they are our Corona warriors, directly working on the streets in this scorching summer to enforce law and order and also see to it that public follows Lockdown orders. But with most of the food and tea stalls in every locality shut down, where do the policemen at every road crossing get their meals from? Or even some snacks, when they are hungry, may be lunch, may be come water to cool them down? Have you ever wondered, sitting in the cool and cozy nook of your home?
Keeping their need in mind, a mobile canteen is now moving in different parts of Kolkata, day and night to provide food to the working police force. The canteen is also selling basic food at very low cost, Just for Rs 5 one can get tea, biscuits and bottle of water. Snacks is available at Rs 20. At a time, the canteen can feed around 50-60 people. Provisions for packed lunch will also start soon. Not just mobile canteen, even mobile bio-toilets have also been introduced and probably even after Lockdown these services will be available, keeping in mind the hundreds of policemen and policewomen who stand for hours on the roads taking care of people's needs and smooth traffic flow.