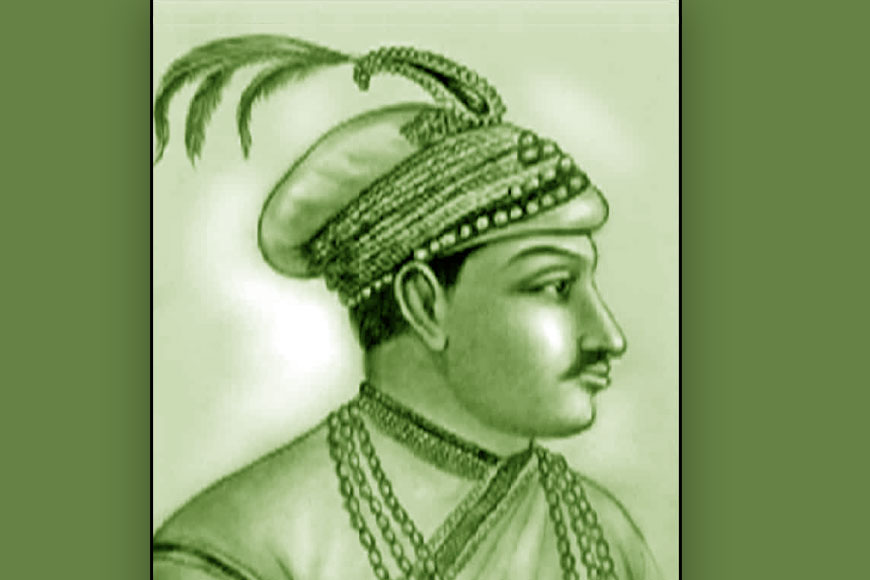 Part 3: Why Jugalkishore had to move his estate from Myemenshingha to Sylhet
A pandemic had ravaged the zamindari of Jugalkishore at Jafarshahi, Myemenshingha and he decided to relocate to neighbouring Gouripur -- then a thick, impenetrable jungle. Under his supervision, Gouripur soon developed into a beautiful town and the headquarters of the landlord and his family. A few buildings of the Roy Chowdhury family still exist, albeit in a worn-out derelict state. Gouripur Lodge is more than a century old edifice in Myemenshingha town. Located close to Boro Bazar, this archaic building is located near the main town.
The sprawling lodge, made of iron, tin and wood, is similar to the feudal mansions of that period and was built by the then local zamindar and descendant of Jugalkishore, Brajendra Kishore Roy Chowdhury. Both Brajendra Kishore Roy Chowdhury and his son Birendra Kishore Roy Chowdhury were renowned for their interest in Indian classical music. The present-day Gouripur is a small town in northern Bangladesh, 150 kilometres from Dhaka, 20 kilometres from Myemenshingha, and 90 kilometres from the border of Meghalaya.
While Jugalkishore set up his 'kachharibari' (administrative headquarters) at Gouripur and began operating from the newly set village, he encountered hostility from his neighbouring landlord, Muhammad Khan of Scindhya Parganas. Khan had bitter rivalry with the descendants of Zamindar Srikrishna Chowdhury and looked for opportunities to malign the Chowdhury family. The opportunity came when the fury of River Brahmaputra swept away a large number of villages in the area under Jugalkishore's jurisdiction. His subjects became paupers overnight. There was an acute scarcity of food. At this point, Khan instigated the hapless citizens to go on a rampage and create anarchy. Initially, Jugalkishore failed to restrain the mob violence and sought Muhammad Khan's co-operation but Khan scoffed at his plea and turned a blind eye to Jugalkishore's plight.

An enraged Jugalkishore decided to teach Khan a lesson. The year was 1779. He attacked Scindhya Pargana with a massive army of more than five thousand 'lathiyal aka lethel' (warriors skilled in fighting with sticks), an infantry comprising soldiers, expert in fighting with javelin, spears, shafts and swords and unleashed a reign of terror, killing indiscriminately and setting huts and crops on fire.
A distraught Khan lodged a complaint against Jugalkishore and sought the intervention of the British Collector of Myemenshingha. Investigation was carried out and a report was dispatched to the headquarters at Dacca. A legal case was filed against Jugalkishore. This was a matter of prestige for both the zamindars and they fought tooth and nail in the court of law to get a favourable decision. Money flowed like water during the trial and witnesses were influenced rampantly. Finally, Jugalkishore's money and strategy played a vital role and the case was dismissed due to lack of sufficient evidence. But Jugalkishore's peace was short-lived as Krishnakishore's widows once again started their arm-twisting tactics to deprive Jugalkishore of his rights.
Since Jugalkishore was aware of his original identity, he was worried that during the disputes, if his real identity would be disclosed, it would bring about massive repercussions -- he would be detained by the British and his zamindari would be taken away. Also, his subjects would revolt if they discovered that he was a Muslim but ran the affairs of his estate as a Hindu. Besides, by then he also lost a great part of his zamindari. That is when Jugalkishore left Myemenshingha and decided to shift his 'kachhari-bari' (administrative head office) to Srihatta aka Sylhet and relocate his residence there. In his lifetime, Jugalkishore moved his 'kachhari-bari' thrice to different parts of Myemenshingha and later to Sylhet.
Jugalkishore moved to Sylhet and settled there. He bought extensive landed property in Sylhet and set up another zamindari in Kajalsha area. He further expanded his property considerably. Jugalkishore married twice. His first wife, Rudrani Devi, hailed from the learned Bhattacharya family of Faridpur. The couple had two sons – Harakishore and Shibkishore, and four daughters – Annada, Barada, Mokshada and Muktida. After Harakishore Roy Choudhury grew up, he was given the fiefdom of Gouripur Zamindari but Jugalkishore's second son, Shibkishore died at a young age. Jugalkishore again married Yamuna Devi of Pabna. They had a son, Prankrishnanath Roy Choudhury who stayed with Jugalkishore in Kajalsha (or Kajal Sahar) in Sylhet.
(To be continued)
(Source: Professor Dr Amalendu De, legendary historian and former President of Asiatic Society and Indian History Congress. Dr De is considered an authority on history of pre-Independent India with many books to his credit. After 50 years of careful and meticulous research, Professor De not only found out Siraj's descendants — many of whom are still living and part of well-known families -- but also gave details and chronology as to how the last Nawab's bloodline followed till date in his book, 'Sirajer 'Putro-O-Bangshadharder Sandhane')