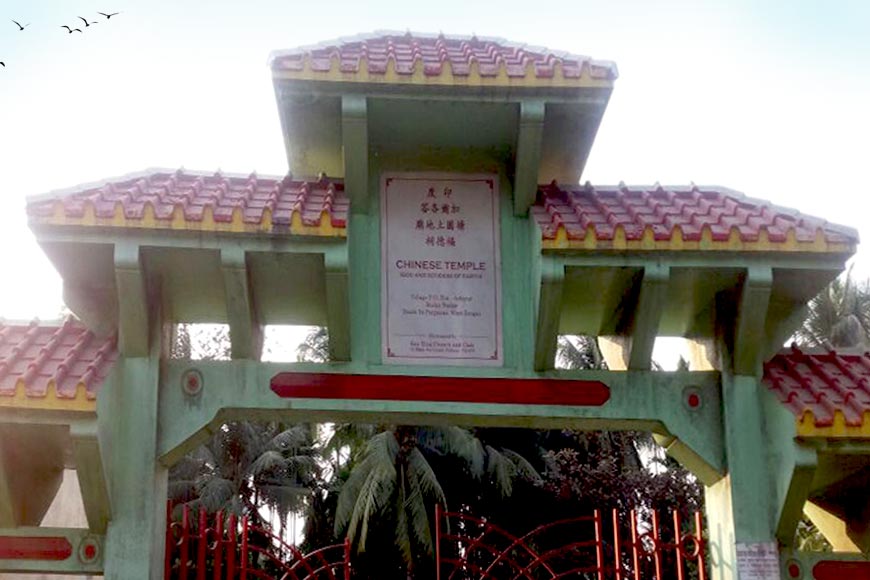 With the Indo-China conflict brewing across the borders, the sizeable Chinese population that thrives in the City of Joy, hardly feel affected. Because they are more Bangali, than Chinese, speaking fluently in our language, wearing sarees, picking up Bengali cuisine and even Indianising their own Chinese dishes. From celebrating the Chinese New Year with great show to the Chinese breakfast of Tiretti Bazaar, the Chinese of Kolkata and Bengal have become part and parcel of this vibrant city.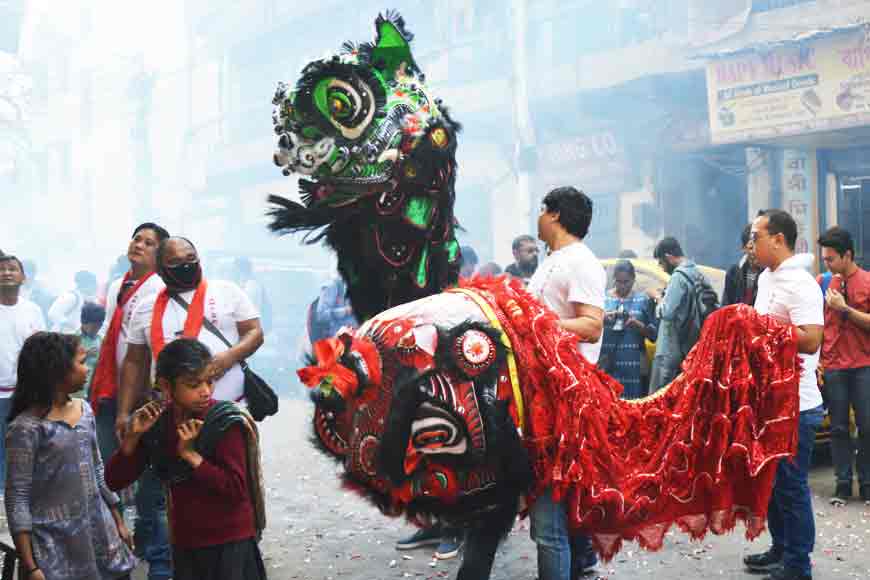 Chinese New Year being celebrated in Kolkata
Back in the 50s or 60s, it was not such a common sight to find a Chinaman in your neighborhood and probably this emotion was reflected in Mrinal Sen's Neel Akasher Neechey, where the Chinese man feels alienated. Chinese immigrants in Bengal who arrived majorly at the ports as labourers, sailors and traders, gradually settled in this vibrant city. Tiretti Bazaar in Central Calcutta, was once the hub of 20,000 ethnic Chinese and even today reveals an interesting tale of a community that was once vagrant but industrious and resilient enough to survive and become a part and parcel of Bengal.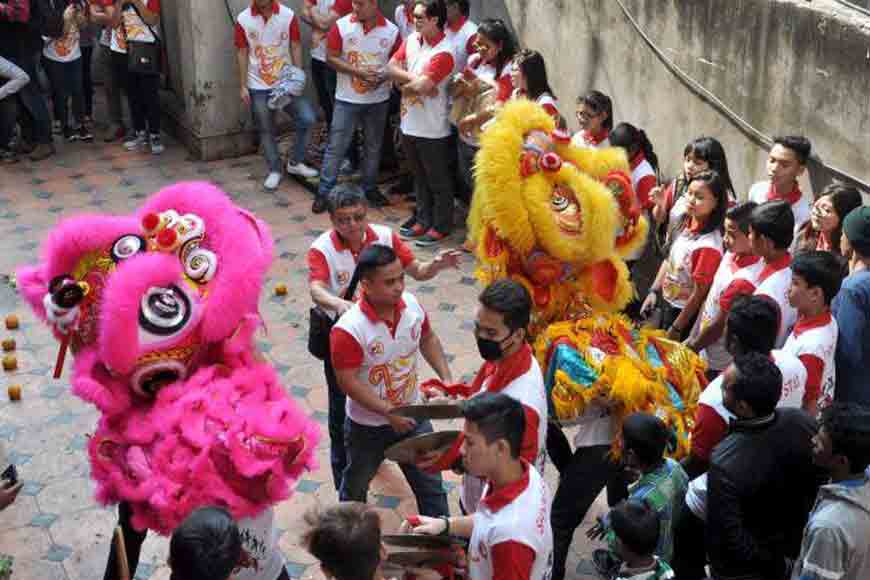 The Hakka Chinese Community-Kolkata
Chinese immigrants arrived at the ports of Bengal in the late 18th century and the first ethnic group who came were the Hakkas, a wandering community of China who spoke the Hakka language. In Cantonese the word Hakka means "guest people" and not natives but wanderers, and so their origin still remains obscure. In British India, one gets to read about Yang Tai Chow, referred to as Tong Achew or Achi, who landed near Budge Budge in 1778. Little is known about his origin, other than that he was either a Chinese from Northern China or a Hakka from Gunagdong or might be a Cantonese. Even today the Chinese population of Kolkata that is fast dwindling believes he was the ancestor of most of the Chinese of the city.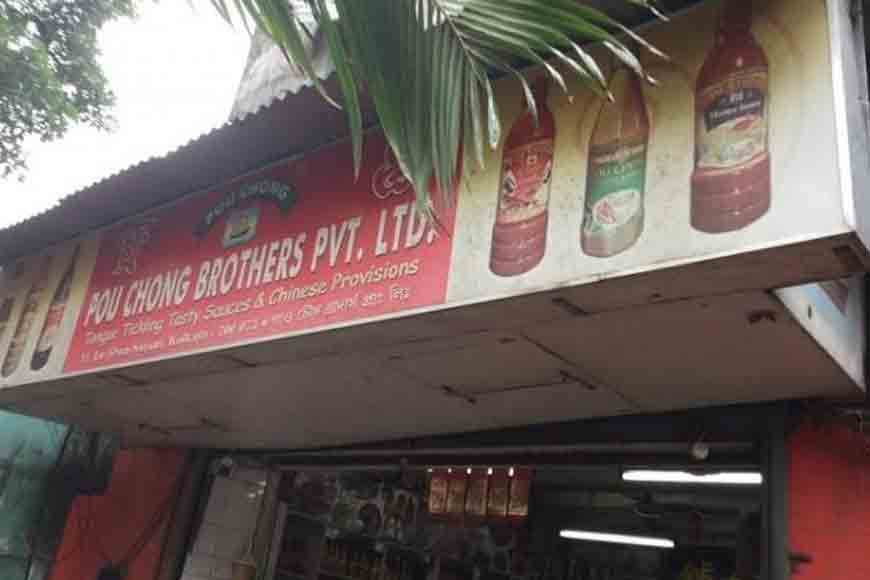 Kolkata Chinatown's iconic shop-Pou Chong
Returning favours for a chestful of Chinese tea from Achi, Warren Hastings granted him land to set up a sugar mill in Budge Budge. This drew many Chinese migrants to work for him, thus marking the first Chinese settlement of Bengal. Some believe the word 'chini' which means sugar in Bengali, refers to the product that the Chinaman produced as well as their glazed pottery came to be known as 'Chine-mati' in Bengali.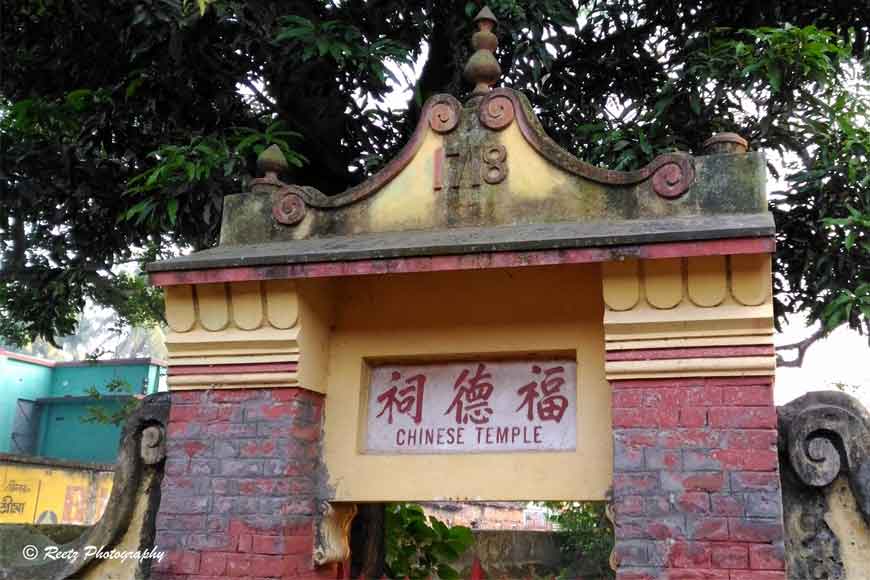 Chinese Temple at Achipur
Even today Achipur, where he landed is referred to as 'Chinamantola' and there is the famous Chinese Temple where the Chinese New Year is celebrated every year with great pomp. During World War I, some skilled Chinese who had come as migrants, took up shoemaking and carpentry as serious business and set up shops in and around Bowbazaar and Dharamtala. Along with that started the small eating houses in Tiretta Bazaar, that is still the hub of Chinese breakfast. No wonder Bengalis took to the flavours of China, being a gastronomical delight, and embraced their food. Today, we find Chinese food more popular in Bengal than Bengali cuisine itself. Gradually a part of the community also moved to Tangra opening their tannery shops, shoe making and home eateries.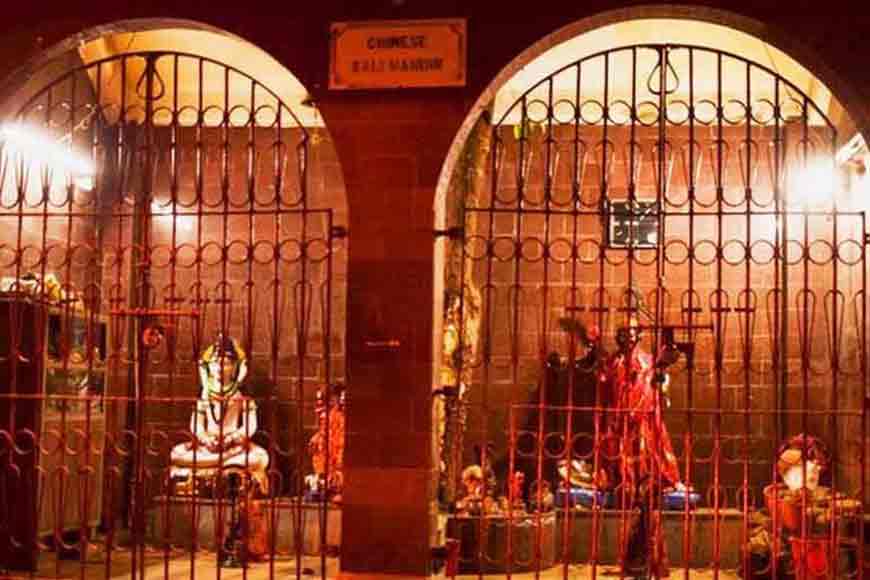 Chinese Kali Temple in Tangra, Kolkata
However, the outbreak of the Indo-China war in 1962 dealt a severe blow to their survival and caused panic as hundreds of Chinese immigrants got jailed in camps in Rajasthan for interrogation. They were released but without compensation or apology after many years. Today, the population is dwindling, most of the younger generation leaving for Australia and Canada.