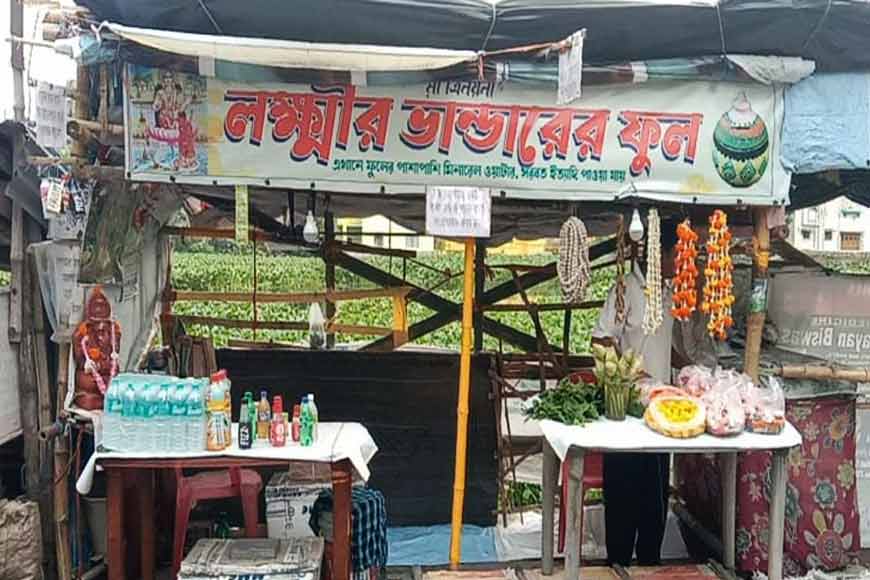 'Lakshmir Bhandarer Phool' (Flowers from Lakshmi's storeroom) reads a colourful signboard above a tiny shop tucked amid rows of myriad shops in the bustling G.C Road in Patulia, School Para, Khardah. The florist shop looks gorgeous with multi-coloured seasonal flowers heaped neatly into stacks and garlands hanging from brackets. A closer scrutiny reveals a profusion of fresh hibiscus and marigold flowers. These are in great demand as offerings to the deities. Packaged drinking water bottles and soft drinks are also skillfully piled up in one corner and during these hot and humid summer months, they sell fast over the counter. The gentleman behind the counter moves around deftly, delivering packets to customers, taking payment and handing over the changes after counting carefully. He is Dilip Santra, husband of Dipali Santra, whom he acknowledges as the 'Lakshmi' (Goddess of bounty) of his house' who has literally pulled the family from the throes of near-penury to a life of respectability and financial security, thanks to West Bengal Chief Minister, Mamata Banerjee's scheme, 'Lakshmir Bhandar.'
Just like Kanyashree scheme, brainchild of the CM was appreciated worldwide, Lakshmir Bhandar might turn into another gamechanger, specially in the lives of rural people. Impact of the pandemic in the entire world has been largely disruptive in terms of economic activity as well as a loss of human lives. The second wave of Covid-19 brutally exposed and worsened existing vulnerabilities in the Indian economy. Tens of millions of people fell into extreme poverty and a significant proportion of the workforce lost their jobs and means of livelihoods. The state's revenues were severely impacted due to the COVID-19 pandemic. Although the situation has improved somewhat but the economy is still spiraling under the pressure.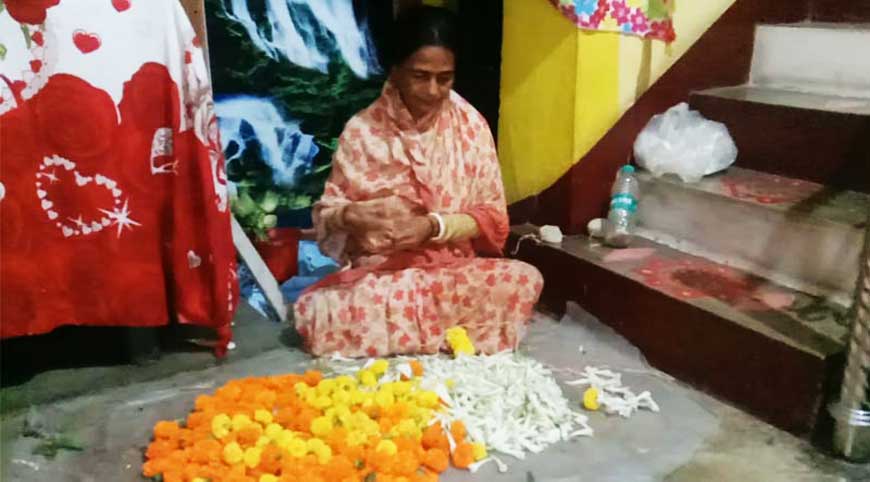 Under such a situation West Bengal government's Lakshmir Bhandar acted as a pillar of strength for the poor. The scheme ensures a monthly basic income support to women heads of 1.6 crore households in the state. Under the project, the government provides Rs 500 per month to families from the general category and Rs 1,000 to women belonging to scheduled caste and tribe families. The Santra family lives in Patuila School Para, Khardah. The couple has two sons and one of them works in a hotel in Chennai. Before the pandemic, Dilip worked as a heavy vehicle driver, operating across different districts of the state and beyond. He earned a handsome amount and the family led a comfortable life. However, he lost his job during the pandemic and all hell broke loose. A sudden financial crunch derailed the family's smooth journey and everything came to a sudden and abrupt halt. Dipali Santra, till then, a homemaker, tried to make ends meet with whatever saving they had but as the sources dried, it became impossible to make ends meet. She felt utterly helpless to witness her family starve.
It was at this juncture that the state government's 'Lakshmir Bhandar' scheme was launched and the news came as a blessing for this cash-strapped family. Dipali applied as soon as she learnt about it. After a brief period of waiting, Goddess Lakshmi's blessings showered on her literally and she began receiving her monthly grant. She saved part of the money and after she had accumulated a fair amount, she launched her business as florist three months ago. Her son Surojit goes to the wholesale market and gets fresh flowers daily and Dipali makes the garlands and helps with the packaging of flowers. Dilip handles customers and cash in the shop.

Dipali is extremely grateful to the chief minister and as a gesture of her gratitude, she has named the shop 'Lakshmir Bhandar Phooler Dokan.' Ever since she started the shop, business has been brisk and within a short span, she has been able to stabilize and secure her family's financial condition. She has gained wide recognition from different quarters for her gritty battle against poverty. She is the cynosure of her relatives and neighbours and even the local civic bodies including the panchayat appreciate her and acknowledge her as a shining example of the success story of the state government's 'Lakshmi Bhandar' project.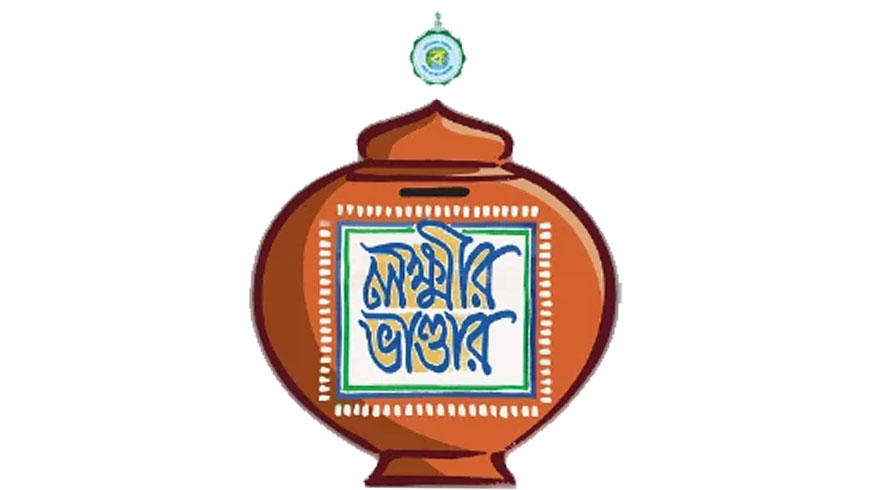 Barrackpore II Panchayat Samity is elated by Dipali's success story and is confident that many other women will be inspired by Dipali to utilize the money they get from the government under Lakshmi Bhandar Scheme to do something concrete and fruitful. This scheme has been a boon for marginalized women who have now gained some financial independence that has boosted their morale and provided them with an opportunity to become self-reliant. The tremendous impact of this women-centric social security plan can be gauged from the fact that last year, when the Lakshmi Bhandar Scheme was launched on September 1, 2021 for women who do not have permanent job in private or government sector or are casual workers, there was a mad rush of aspirants. On the very day the scheme was introduced, the number of applications broke all previous records with 2,13,750 applications from different districts.
The government has ensured a hassle-free application procedure for the aspirants. Female heads of household who fulfill the required criteria can get the form of Lakshmi Bhandar Yojana offline from local government camps organized across the state with details like the original and photocopy of Aadhar card, bank account passbook and all other necessary documents along with the application form. Applicants can also visit the official website of the West Bengal Lakshmi Bhandar Scheme for applying online.
Image Courtesy : https://freshgooglenews.com/