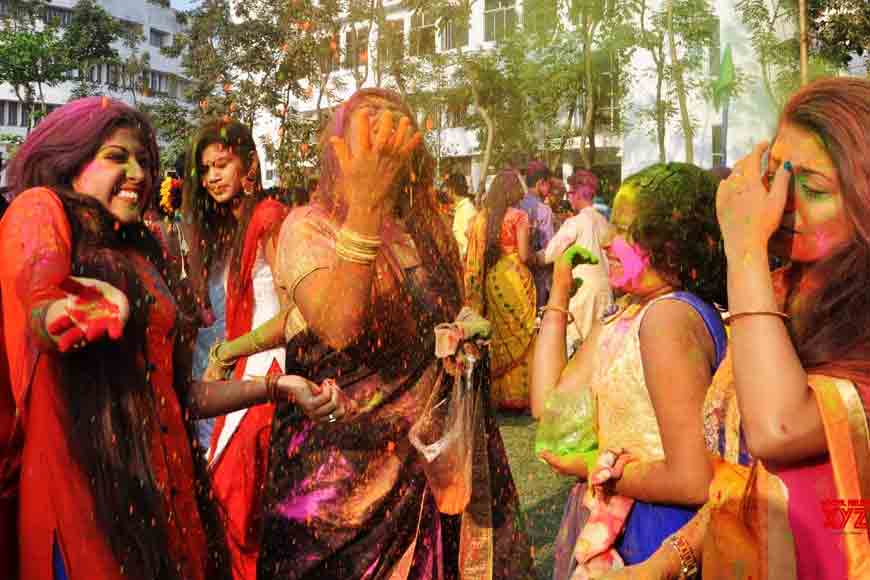 It was the RBU campus of Jorasanko Thakurbari where Dol celebrations started around 1962. Palash, shimul, abir were intrinsic part of this celebrations. In 1976, came up the Emerald Bower campus on B.T. Road and according to RBU tradition, similar celebrations were seen on this campus too. The RBU Basanta Utsav usually starts 2-3 days before the actual Dol. This year is a bit different as the museum at Jorasanko is being restored and hence Basanta Utsav was not celebrated on the Jorasanko campus. Only the Emerald Bower campus celebrated.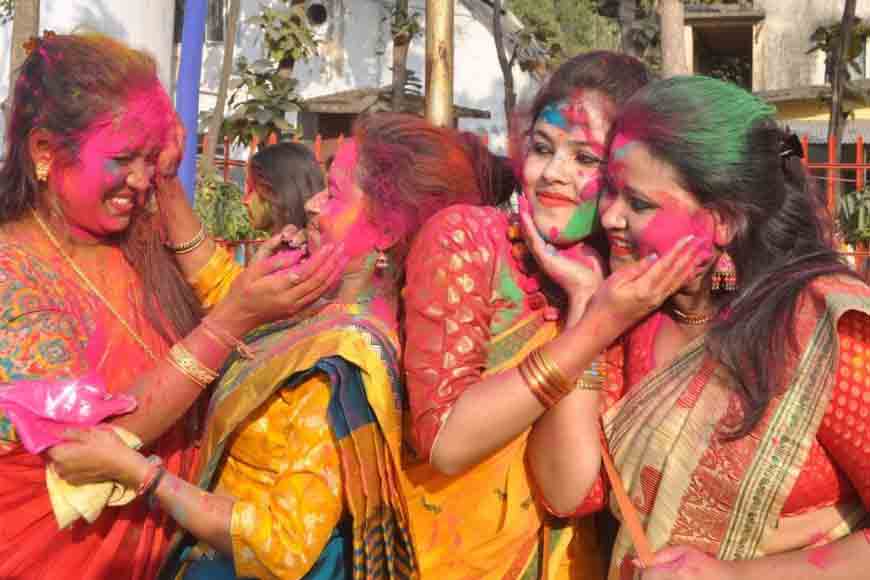 This year, the Basanta Utsav procession was led by students of the Dance department of the University. Holi on RBU campus is played with Palash flower petals and abir. The Vice Chancellor also participated and was honoured by students with Palash flowers. Songs and drama were performed by students of Sangeet Bhavan and Drama department. The colourful ambience around, reminded us once more about Tagore's song 'Rangiye diye jaojao./jao go ebar jawar agey.'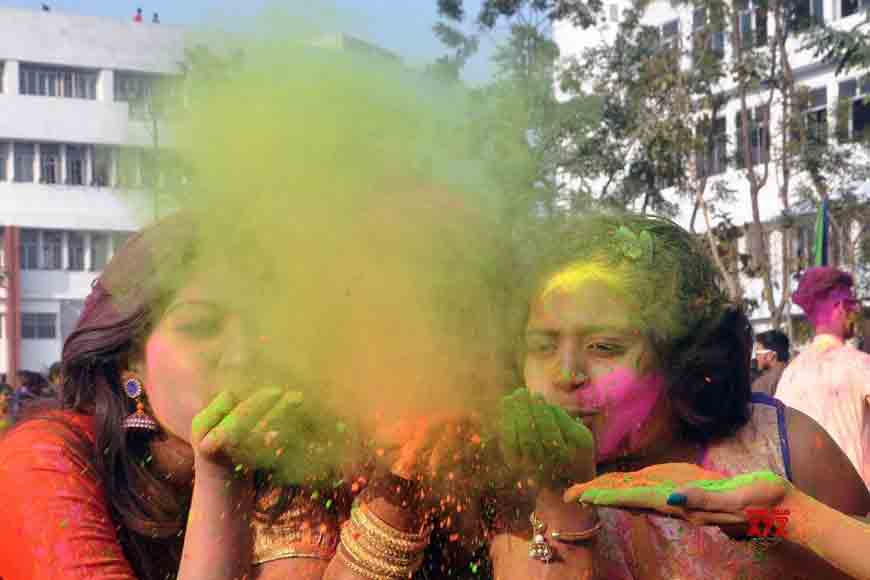 RBU's Dol or Holi is called Basanta Utsav and is very different from the usual festival celebrated by people of the city. This is because we celebrate the colours of nature, the hues of spring and not just a festival of chemical colours that you get to buy in the market. Hence the ethos behind the celebration is different and is in line with Santiniketan's Basanta Utsav. This is in accordance to Rabindranath Tagore's vision. Tagore celebrated the love of spring through song, dance and percussion instruments. It was almost like nature dancing to the tune of Spring. RBU students also follow this vision. I will forever remember my six years in RBU particularly for the memories of Basanta Utsav that I carried back home every year. From adorning myself with garlands of palash and shimul to smearing abir on each other to clicking photographs. Basanta Utsav at RBU will forever be unique.
(Snigdha Mazumdar is a M.F.A final semester History of Art student of Rabindra Bharati University)