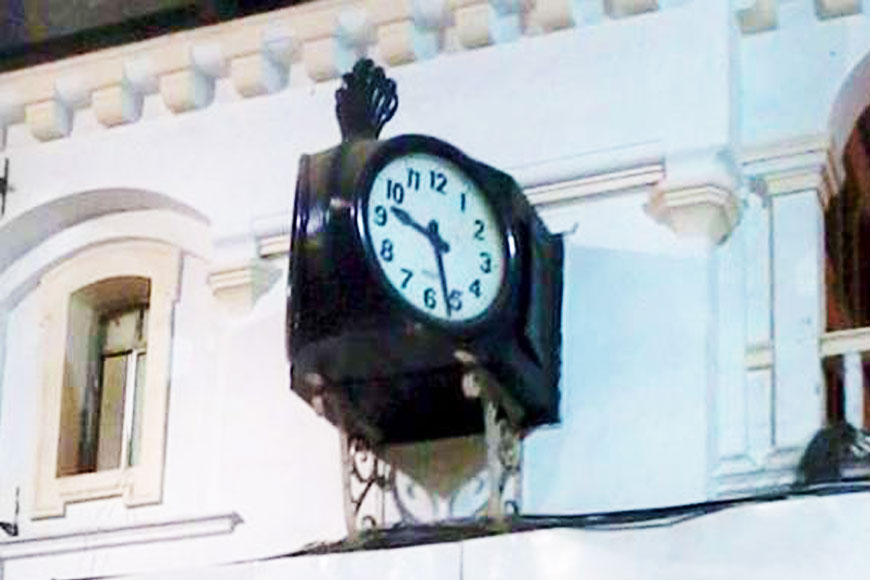 She has stood there for almost a century, like a grand witness to a gradual change from the colonial era to the present-day mayhem, of a city that refuses to stand still. Howrah Station's famous Boro Ghori turns 94 this year. And though over the years, many things have changed but what still remains intact is Howrah Station's most familiar fixture- the 'Boro Ghori' or Big Clock almost like the Big Ben of London. The twin-faced clocks stand back-to-back, mounted on heavy wooden frames, since 1926.
It has witnessed so many chapters of history --- from World War II to India's freedom struggle and the nation's independence. It was born when the steam engine was the King of the Railways. And it still keeps ticking with pride, standing tall as towering as the 100-year-old Howrah Station. The huge, red brick building is the second oldest station and one of the largest railway complexes of India. On December 1, 1905, the Howrah station started its operations with six platforms.
Today, the terminus is the lifeline for the entire eastern India, with almost 300 trains arriving and departing daily. It is used by over one million people every day for travel, business and even a home. The building was itself a result of a change: The Bengal-Nagpur Railway was extended to Howrah in 1900 and Howrah became an important railway centre. What was a modest structure of red bricks with a roof of corrugated iron sheets and a single platform when the first train chugged out, was converted into what is today the second oldest station in India. Undoubtedly, the most celebrated landmark of this iconic Howrah Station complex is the Boro Ghori. It still stands unabated, witness to millions of travellers — some weary, some expectant, some on life-changing journeys, some meeting their loved ones or longingly waiting for someone to arrive, looking up at the Boro Ghori from time to time.

Situated on the eastern wall of the historic century-old Howrah station building, the clock overlooks the Martyrs' Memorial, which is dedicated to the railwaymen who sacrificed their lives during World War. And it's a sobering thought that while so many railway workers of Howrah station have come and gone, the Boro Ghori continues to mark time without a break, relentlessly, since it was installed in 1926.
This twin-faced clock has dials measuring 45 inches in diameter and has an 18-inch long hour hand. The minute hand is 24 inches long. While one of the dials face platforms 1 to 8, the other faces platforms 9 to 14, ensuring its visibility across the old station complex. Manufactured by the Gent's of UK 92 years back, this legendary clock runs so accurately even today!