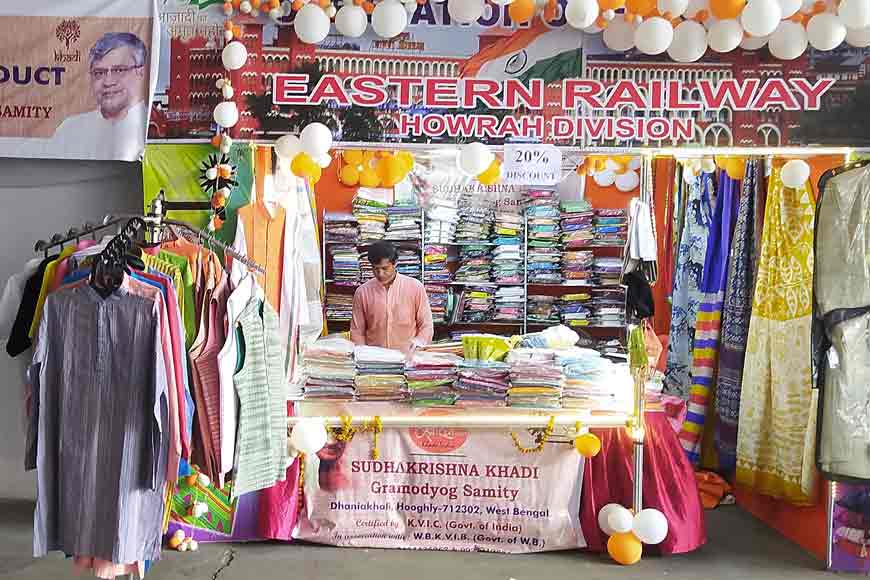 If boarding ot getting off a train at Howrah station, you will now have a chance to buy the best of handloom and local food products that are part of Bengal's heritage. Indian Railways has chosen Howrah Station as a model station for the sale and promotion of handloom 'taant' saris and other textile products sourced from local weavers of Bengal, and also indigenous food items like Nolen Gur.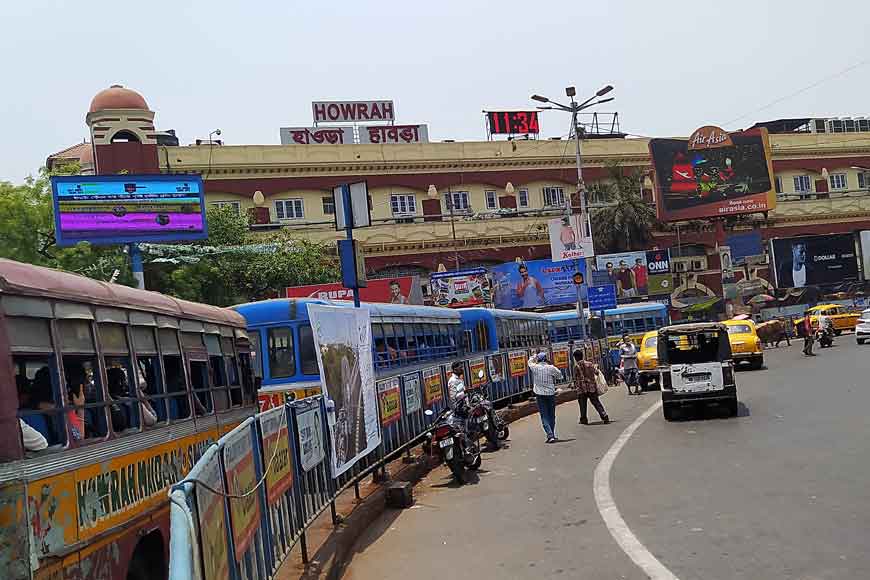 Howrah Station
Accordingly, a counter has been set up within the station, where a discount sale is on until May 8, just like the ones at duty free shops in national and international airports. This stall inside the station is not just a buyer's paradise, but also aims to improve the skills and livelihoods of local artisans.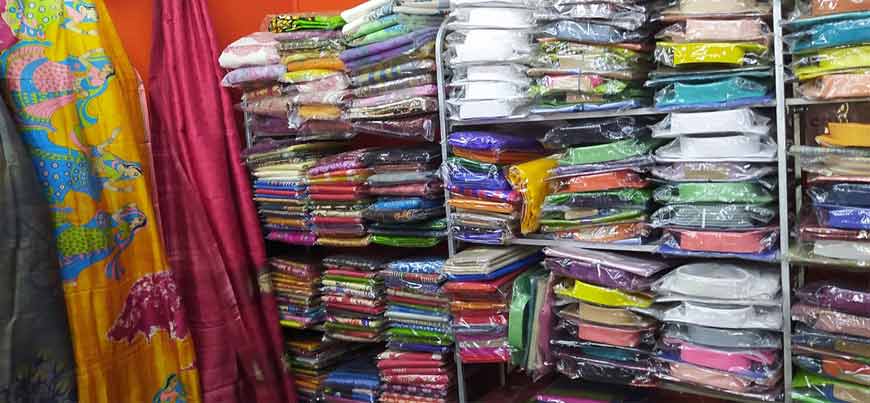 Handloom Products on display
Under the 'One Station, One Product' concept, such an initiative aims to encourage indigenous and specialised products and crafts of India by providing display and sale outlets at railway stations across the country. From the Eastern Railway zone, only Howrah station has been chosen, primarily owing to the huge footfalls, and also its importance as one of the largest heritage stations of Asia.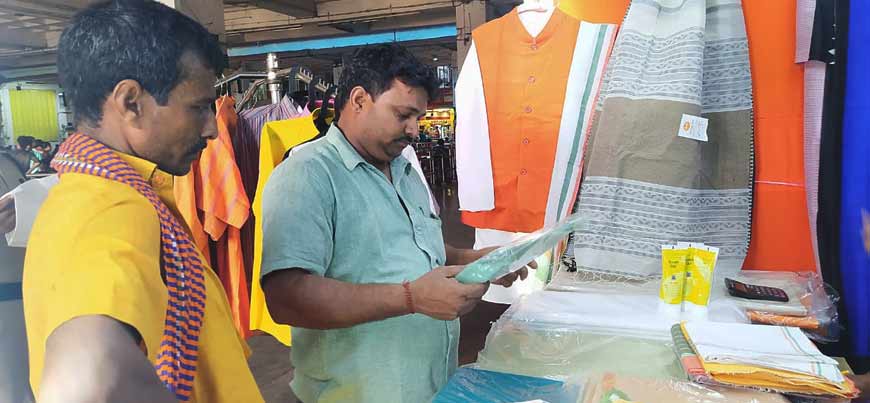 Customers at the store. Passengers before boarding their train checking on products

Salesman Rahul Jana, who was manning the stall, said: "The best-selling products are the muslin dhotis and handkerchiefs. There are also saris sourced directly from artisans, panjabis, gamchhas, uttariya and caps, all made from muslin or taant." Other than the world-famous muslin, a fabric that the weavers of Murshidabad and Bankura are best at weaving, several other silk products are also displayed at the shop, from Bishnupuri silk to matka silk. Dhanekhali and jamdani products are also available for men in the form of 'Jwahar Coats', caps, and stoles.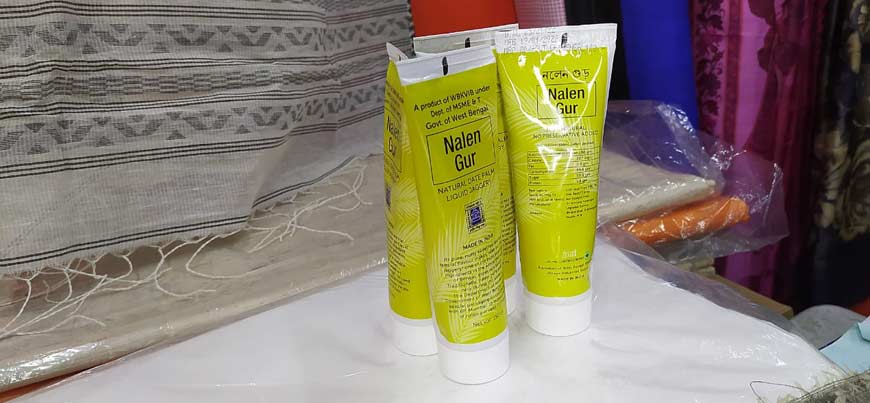 Nolen Gur
Prabir De lives in South India and though a Bengali, he hardly has time to buy local products unless he visits Kolkata on work. While leaving Kolkata this time, he could not buy anything for his family and friends back home and was elated to find the products, that too with a 20 percent discount tag, at the station itself. "I bought Nolen Gur and Darjeeling tea along with muslin cloth at Rs 3,200 per metre. We do not get muslin so cheap anywhere in India," he gushed. The high-count muslin being sold here primarily comes from the weavers of Nabadwip and Bankura.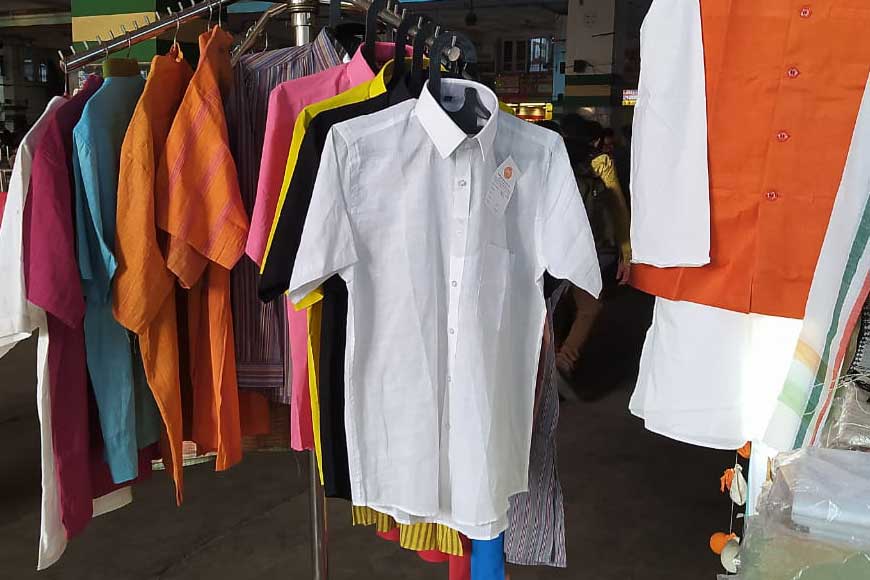 Dhonekhali shirts
D.K. Prabhu from Andhra Pradesh also buying from the shop was amazed at the reasonably priced cotton bedcovers. "I have picked up 2-3 bedsheets and covers, they are all cotton made and very light. And ofcourse I loved the taant gamchha."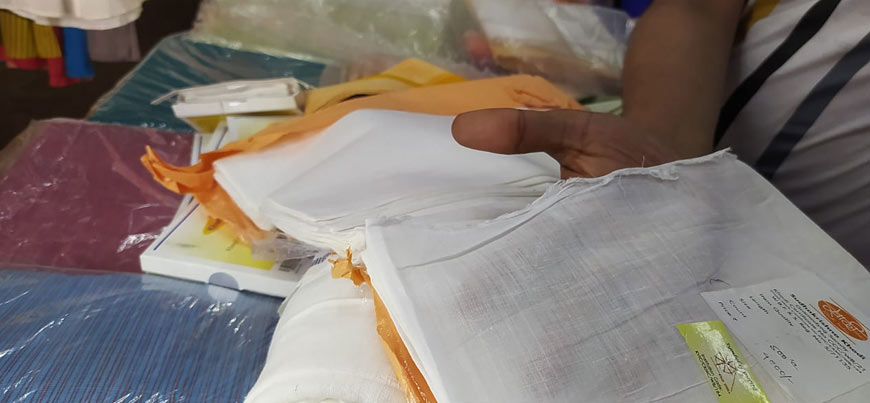 Dhanekhali and Muslin products
The stall is also hosting a special exhibition until May 8. So, even if you are not travelling, there is no harm in dropping by. Some of the other stations identified for this purpose include Bihar's Patna junction, where Madhubani paintings and related products will be showcased, Visakhapatnam in Andhra Pradesh, where locally made wooden toys called 'etikoppaka' will be displayed and sold, and Odisha's Balasore, chosen to promote coconut mat products.