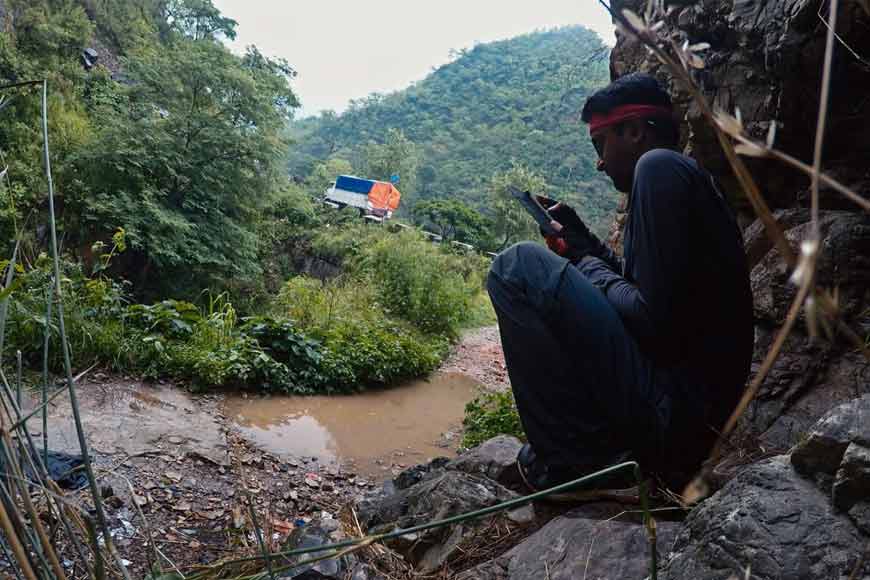 Charaiveti
This year's Kolkata International Film Festival (KIFF) devotes quite a few sections to showcase short and documentary films, both competitive and non-competitive. Among many others are two films under the well-known banner of Little Lamb Films, Manikbabur Megh directed by Abhinandan Banerjee and produced by Bauddhayan Mukherji and Monalisa Mukherjee, and Charaiveti co-directed by Chandan Biswas and Bauddhayan Mukherji.
Excerpts from Bauddhayan Mukherji's chat with GB:
• Tell us something about both films
Manikbabur Megh (The Cloud & the Man) is competing for the NETPAC Award in the Asian Select category. It is a fiction feature directed by Abhinandan Banerjee and produced by Monalisa Mukherji and me. Charaiveti is a documentary feature in the non-competitive Short & Documentary Panorama section. Chandan Biswas and I have co-directed the film, while Monalisa has produced it. Both have been produced under the banner of Little Lamb Films.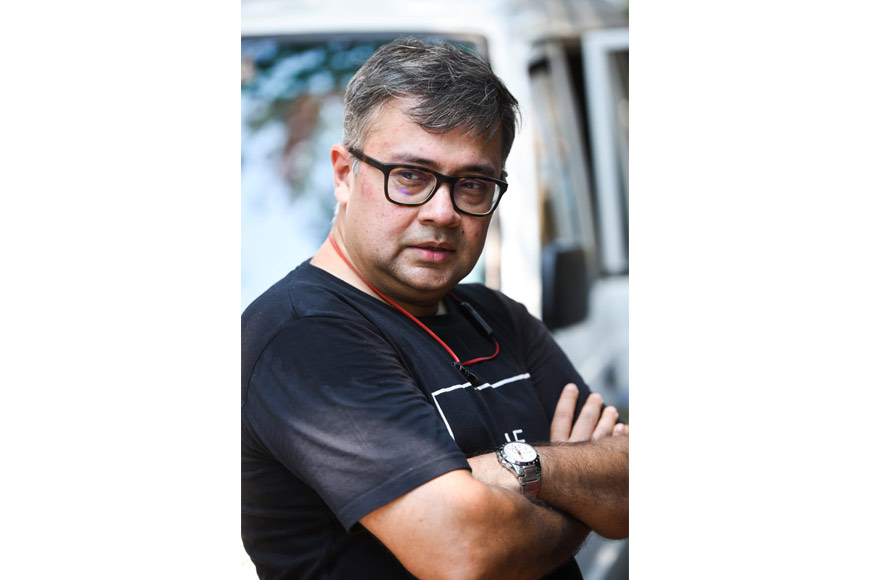 Bauddhayan Mukherji
• How did you feel when your films were selected for KIFF?
KIFF will always be special to me, which goes without saying. The most important film festival in the city where I grew up will always have a special place in my heart. Now that we live in Mumbai and look for every single opportunity to come back 'home', the selection gave us that very opportunity. We were elated at this 'homecoming'. We could not have been happier.
• Where do you see KIFF in comparison to other international film festivals?
KIFF is a lovely festival with its heart at the right place. It does promote new talent, local talent and takes the trouble to discover them. That is commendable. But in comparison to other international film festivals, I do feel there is scope for improvement. I miss the market at KIFF. All renowned international film festivals these days have a market associated with the festival. Be it EFM for Berlinale, Marché Du Film for Cannes, Cine Mart for Rotterdam or Film Bazaar for IFFI – each one of them has played a significant role in furthering the cause of young and independent voices across the globe. I really hope one day we will have a KIFF market which will promote young filmmakers and producers of Bengal and the North-East in particular.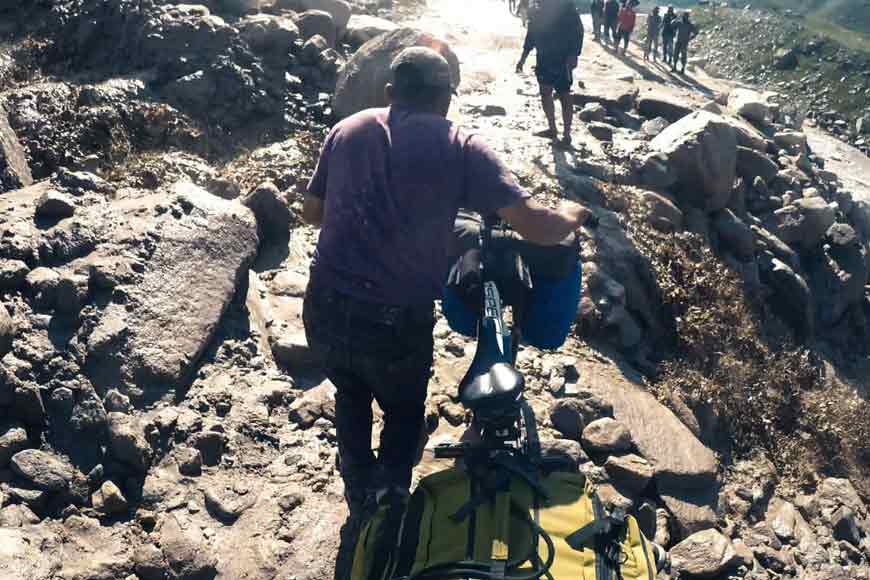 Charaiveti
• Why did you make these two particular films?
Well, it stems from the desire to tell different stories, I guess. Manikbabur Megh happened because of a promise. Abhinandan had co-written my debut feature, Teenkahon. I had promised him then that we would produce his debut feature whenever he was ready with a screenplay. He wrote Manikbabur Megh and we loved it. For any debutante filmmaker, getting a producer on board is the toughest part – I am glad we could help realise Abhinandan's dream.
Chandan (Biswas) has been a dear friend of ours. Just before he left for his Trans-Himalayan Cycle Expedition in February 2017, he met us and discussed the possibility of creating a film out of the expedition. Armed with a head mounted GoPro, he shot this record-breaking journey and came back with a footage of 52 hours! Charaiveti was created out of that footage. I think it is a unique film and gives a fascinating account of Chandan's stupendous feat. We had to make the film to let the world know of the achievement of this young Bengali adventurer.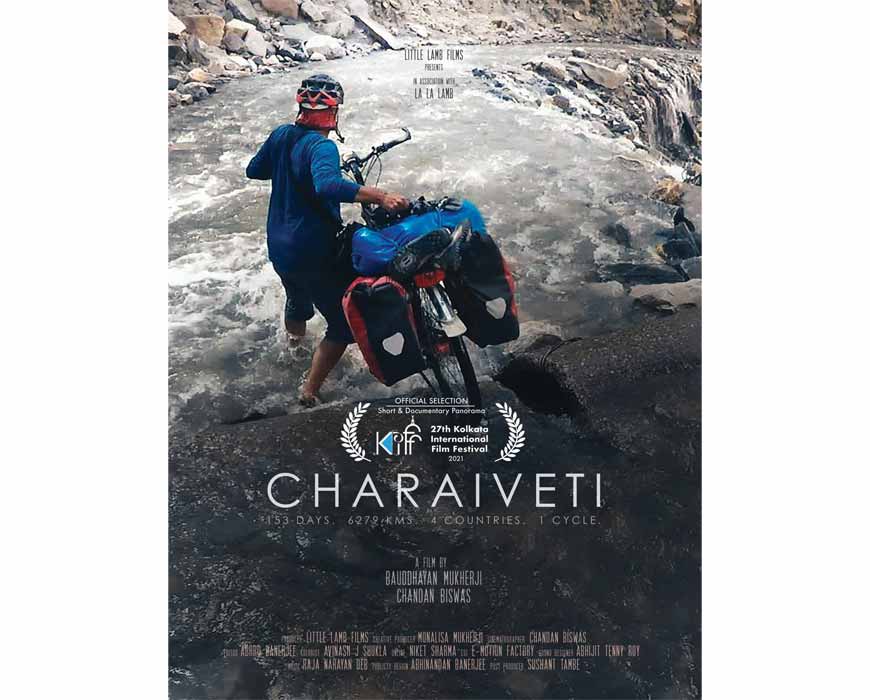 • Do you plan to take these films to international forums?
Manikbabur Megh has already started its festival run. We had the world premiere at Tallinn Black Nights Film Festival in Estonia. It is one of the loveliest film festivals in the world. We opened the First Feature Film competition at Tallinn. We were screened in Goa as part of the Indian Panorama. Now Kolkata. We already have two confirmed selections in two big festivals across two continents. The journey looks exciting to say the least. We also have Paul Hudson of Outsider Pictures as our sales agent. He is working tirelessly to take the film to a larger audience.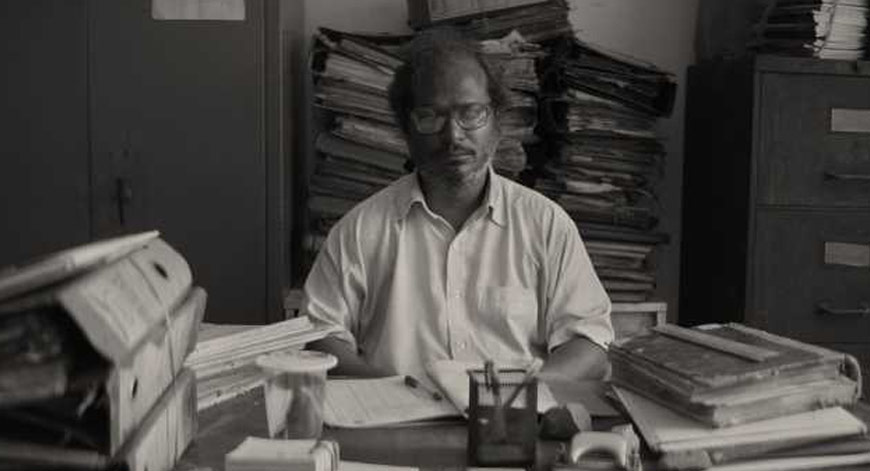 Manikbabur Megh
For Charaiveti, Kolkata is just the beginning. We always wanted to begin our festival journey in the city from where Chandan began his expedition. Over the next six months, we hope to travel to other parts of the world. We are proud of Chandan's achievement and will leave no stone unturned to ensure it reaches viewers across the globe.
• What are your future plans? Any new film on the anvil?
Yes, a couple. We are co-producing a multilingual indie feature which is in post-production right now. As far as my directorial venture is concerned, my next will hopefully go on the floor this year. But with Covid still looming large, we can only be hopeful. I hope the new strains do not play spoilsport.

• What is your message for upcoming filmmakers?
Nothing much. Just keep at it but do not forget the craft. There has been a democratisation of filmmaking ever since the digital explosion happened. Everyone who owns a cell phone is a potential filmmaker today. In this crowded space, the only way to stand out is to know the craft.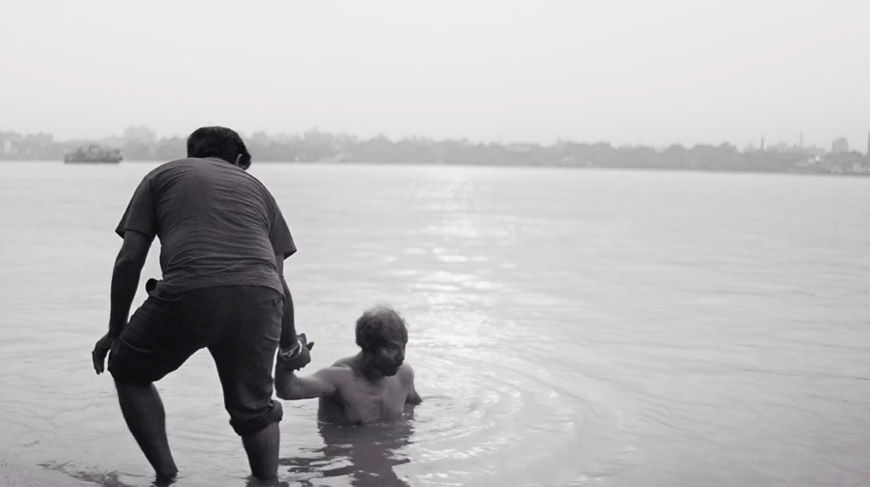 Manikbabur Megh
• How effective is cinema during the pandemic, given that theatres are mostly struggling to draw audiences back?
The importance of electronic and digital media has shot up during the pandemic. No two ways about it. Never have they had such a captive audience. This is in stark contrast to theatres struggling to draw audiences. This is an opportunity for cinema as a medium. I would not be surprised if it starts to generate quality content for public consumption. It has already started happening to an extent. If you have an audience glued to you, what stops you from expressing your thoughts? I will wait and watch with great interest.
Charaiveti is scheduled for screening at Nandan III on Sunday, May 1 at 12.00 noon
Manikbabur Megh is scheduled for screening at Nandan II on Sunday, May 1 at 1.30 pm