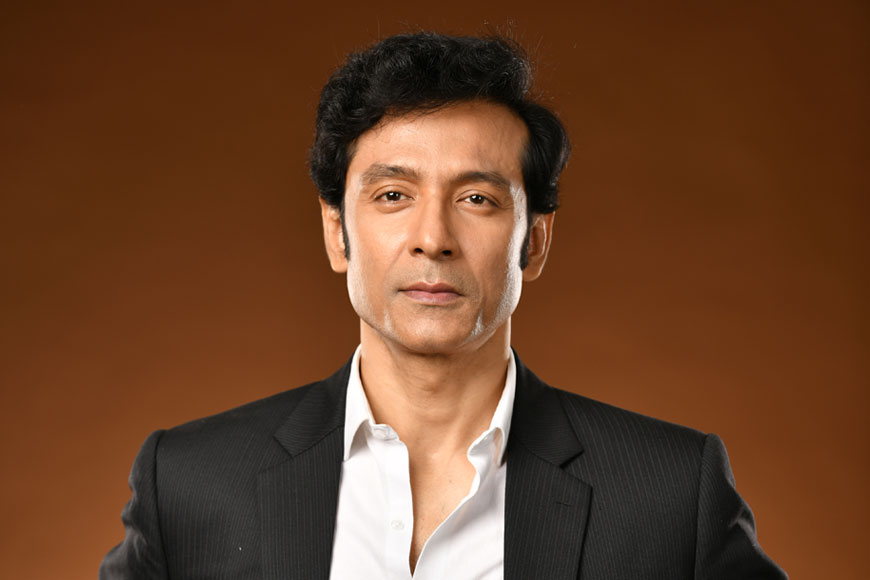 Twenty years is a long time to prove your worth, specially in the fragile environs of the film industry. But Tota Roychoudhury was probably not aware of this when he stepped into films. By the time he did become aware, instead of pulling away, he grew ever more determined to make it. A role in a Karan Johar production would appear to be the icing on the cake. But let us hear the story of the fittest man in Bengali cinema from the man himself.
• How did you get into films, since no one in your family is into films?
I am a self-taught dancer, and so I started out as a dancer in films. My love for athletics and other sporting activities had led me to focus on my body, and my aim was to join the Army. Dancing was an extension of my involvement in athletics. But to my disappointment, my body was a liability in Bengali cinema. There was no demand for a fit, muscled leading man! So I accepted all the negative and character roles that came my way, until I got a meaty role in Rituparno Ghosh's Shubho Muhurat. But my body really became my asset when Rituparno cast me as Behari in Chokher Bali. In the original novel, Behari is a wrestler and body builder, and my appearance suited the character. It also changed the course of my career.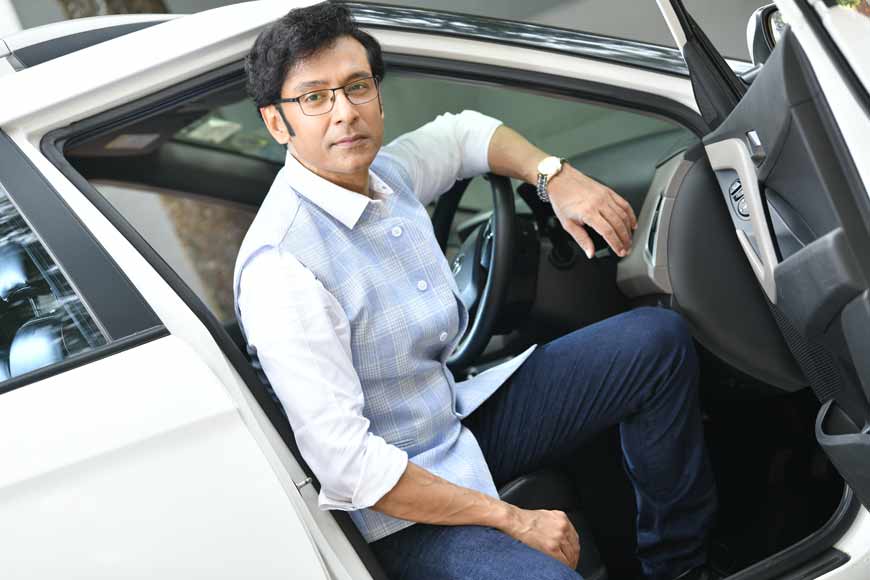 • You have just signed a film with Karan Johar which features you in a character role. Do you think this will once again change the tide in your favour?
Karan is a wonderful human being, besides being a successful producer-director. But this is not my first Hindi film. I have worked in several Bollywood films over the past few years such as in Kahaani 2 in which I play Vidya Balan's boyfriend. I was in Madhur Bhandarkar's Indu Sarkar as the leading lady's ambitious husband Navin Sarkar, then there was the police inspector I played in Sujoy Ghosh's short film Ahalya, which turned out to be a big hit. Very recently, I worked in the last story of Ajeeb Dastaans for an OTT channel as Shefali Chhaya's husband. I played a psychiatrist in the international production The Girl on the Train. I also did Helicopter Eela, which did not do so well. I have done a Kannada film called Ranchi and the Tamil film Kaththi. But I am really looking forward to working with Karan. My meeting with him recently left me deeply impressed.
• Do you believe that OTT platforms have opened the doors to actors without regional or other bias?
Absolutely! I can speak for myself. Earlier we had a limited number of people watching our films, especially in Bangla and to a certain extent Hindi as well. Today, the long pandemic has closed down the theatres. So, more and more people are watching films on OTT. Now, they can watch a film anywhere at any time and have a massive selection to choose from. There are more directors willing to work with new actors and actors from regional cinema and this has worked wonders for everyone, including me.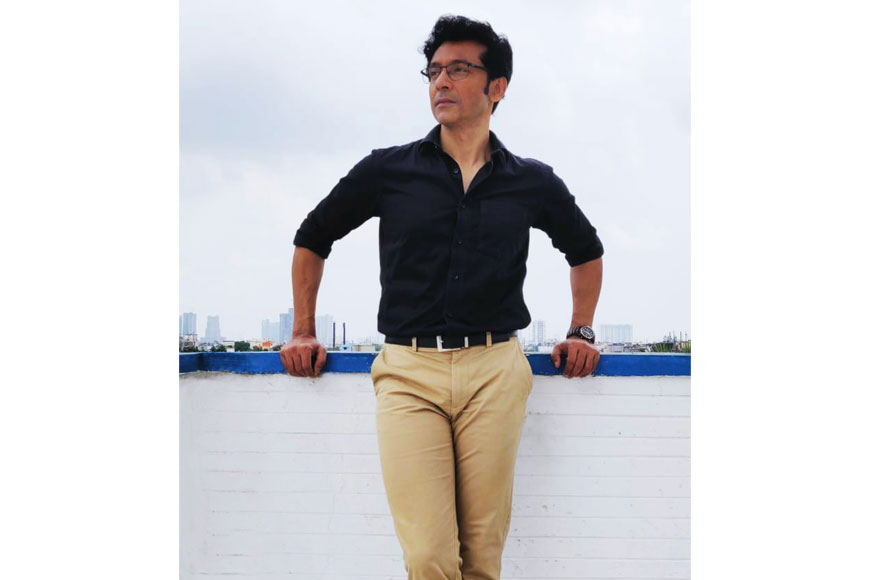 • How do you look back on your first film?
Working under Prabhat Roy was a great learning experience. I had never faced a movie camera before, but he saw that my comfort zone was okay. Duranta Prem saw me play a negative character who is reformed in the end. The formative years were very important as I worked with different directors like Haranath Chakrabarty (Ranakhetro, Shosurbari Zindabad), Anjan Choudhury (Mukhya Mantri, Nach Nagini) and Swapan Saha (Shantaan Jokhon Shotru, Manush Keno Beimaan, Golmaal) all of them totally mainstream filmmakers who gave me a 'feel' of the kind of cinema being made in West Bengal.

• Was Chokher Bali the turning point of your career?
Absolutely. I would not have been where I am today had Chokher Bali not happened in 2003. For five long months, I was eating, drinking, thinking, acting and being Behari, the character I played, and I fell in love with him. I can proudly say that that was the most satisfying part of my life as an actor. I had already acted in Rituparno's Shubho Muhurat, a thriller and later, in Sunglass, which was screened after his death.
• Did your career as an actor look up after Chokher Bali?
It made no difference at all to my career professionally. Though my performance was praised by Amitabh Bachchan and Naseeruddin Shah, I had no work for six months though many of my co-actors were flooded with offers. There have been times when my best scenes have been chopped, my photos excluded from publicity material, or the script rewritten even while the the film was well under way. That is because the hero could and did exercise his clout. It is the law of the sea - big fish eat small fish. I had no choice but to accept this.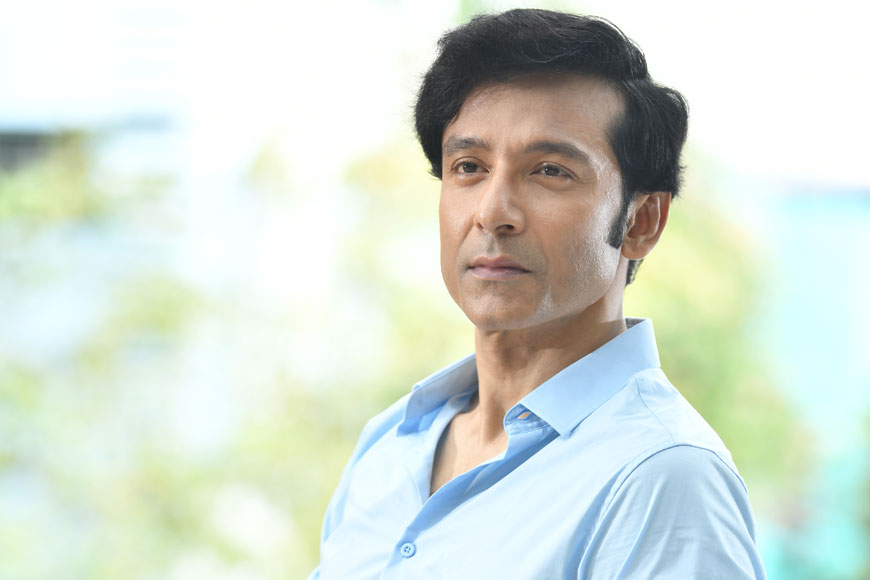 • In 2013, you also produced, directed, wrote and acted in your own film, Villain. What prompted this decision?
It was not a conscious decision but I was forced by circumstances to produce Villain. Several producers said 'no' after wishing to see the script. Then I landed a producer who was really willing. He backed out 15 days before shooting was scheduled to take off. I had rounded up my cast and crew who had blocked their dates for me. How could I let them down? I was determined that the show had to go on and I put in my entire savings to produce the film. Direction was a natural extension. I have no regrets. It was the first ever Bengali film with an action hero who did impossible physical stunts which I am fit enough to do. I wished to prove that Bengali films can be superhero action films too, and I did it.
• What is your experience of working with Srijit Mukherji in Feluda Pherot?
It was a novel experience. I was surprised when Srijit called me and said he had four names in mind for Feluda. Of the four, he would choose one depending on parameters such as an audience poll, his perception of the character and the dates the actor would make himself available including a month-and-a-half long workshop. I was also supposed to go for a look test. However, two days before the audition, he dropped the idea of a look test and confirmed me for the role. I loved it. This too, was for an OTT platform but it added to my stock of experience of having worked with directors across India.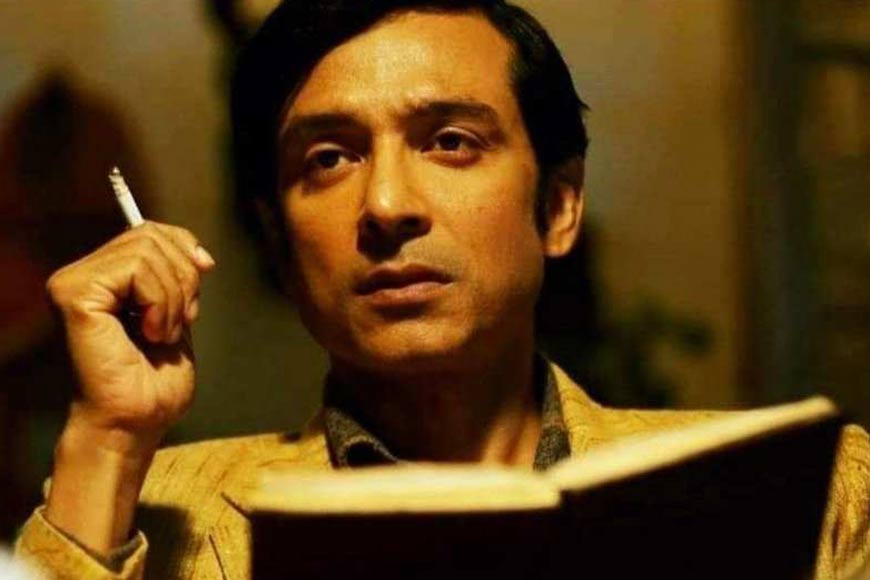 • What kind of actor are you?
I am a director's actor. Absolutely. That is the ideal way to acquire a wide range. It helps you work with different directors as each one has his or her way of directing. Cinema, after all, is a director's medium. The director is an artist so each director paints the canvas of the film in a different way. I do not want to get into a set pattern by working under one director in film after film. It could stagnate an actor. All I do is concentrate on my homework for the character I am going to play and discuss the shot with the director.
My motto as an actor is to observe and absorb. Acting, in my opinion, is to deliver what your director expects of you once you have signed on the dotted line. It is as simple as that.
• Would you say that your struggle has ended?
No, never. I believe that an actor's struggle is a never-ending story.