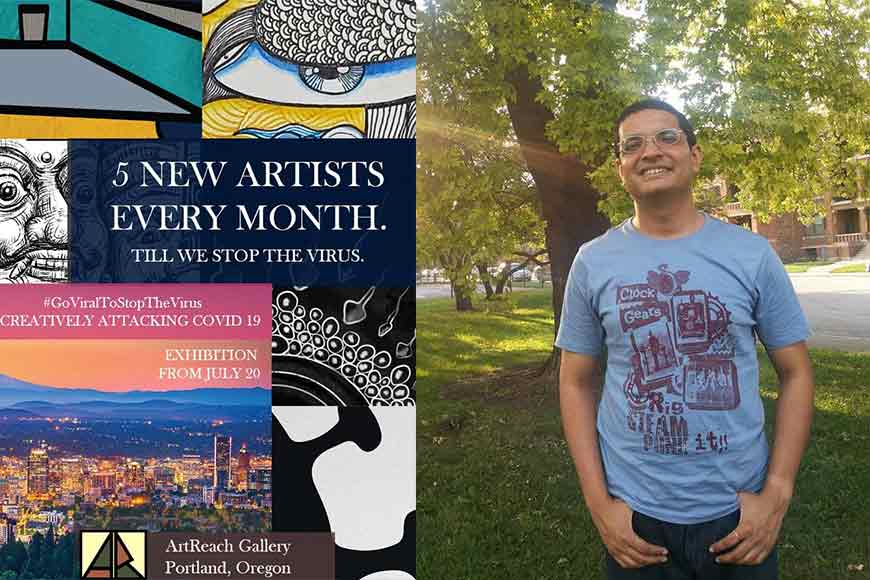 Nationally reputed advertising professional from India, Uttaran Chaudhury believed that 'an idea can go global' and he was right. From the month of April 2020, when the Covid-19 panic was gradually seeping in pushing us into an uncertain space, he came up with this unique idea to inspire the artist fraternity requesting them to convert the shape of the virus with a positive mind set through their art. Over time, participants from all over the world participated in this one of a kind effort to bring smile on our face with their mind-blowing artworks, poetry, music and more.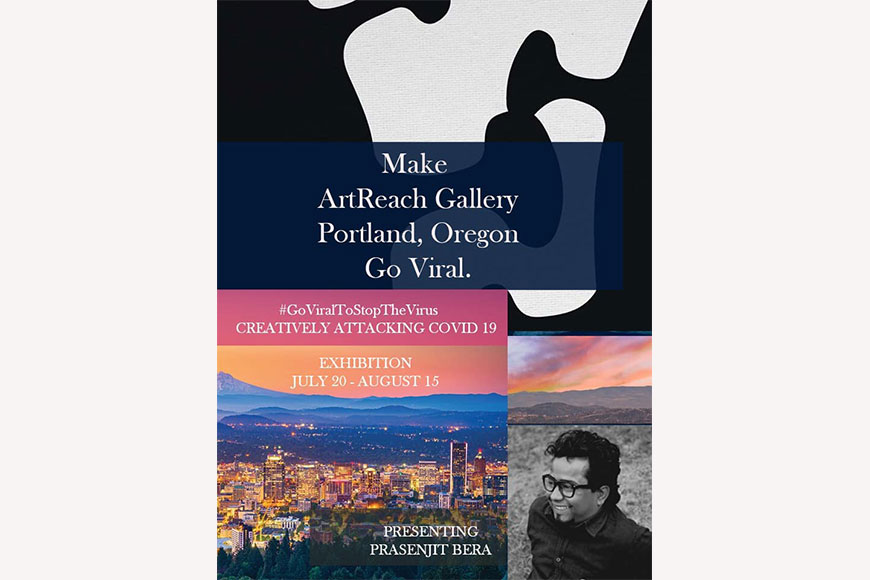 #GoViralToStopTheVirus is a collective effort by artists, musicians, photographers, poets, authors, homemakers, sculptors, men, women and children across the globe to withstand the pandemic and the difficult situation that each one of us are in. The initiative was taken to spread positivity and a ray of hope to keep the people engaged amidst this distress.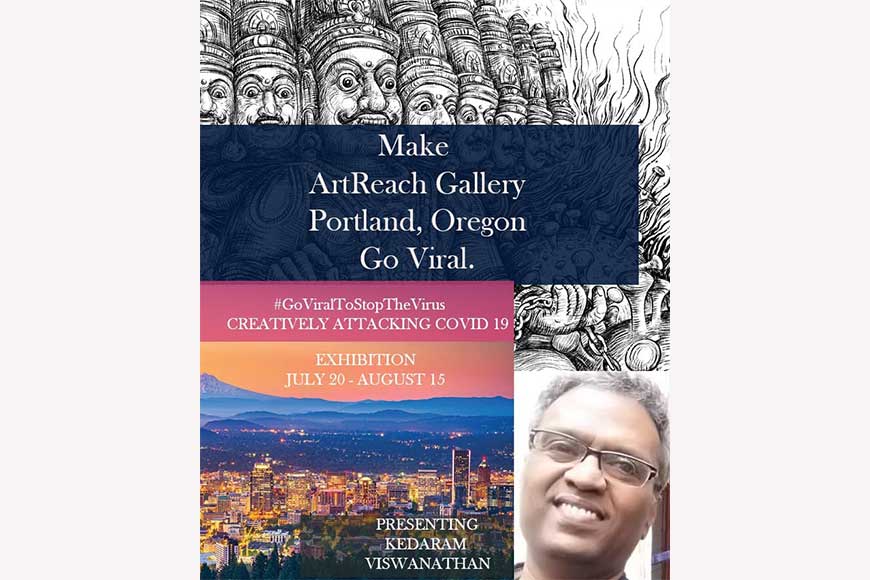 There have been several participants from different corners of the world. The brief given to them was the main challenge where one had to portray the shape of the virus in a positive way. The entire humankind has come to a standstill getting affected in various ways.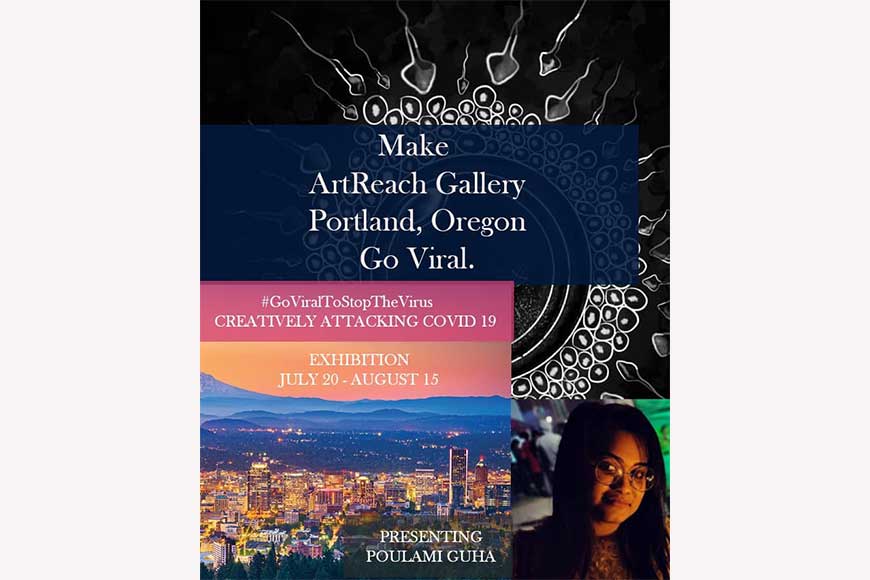 As the brain behind such an initiative, Uttaran Chaudhuri, said— "The only reason why I started this initiative was to help people and the artists by spreading positive vibes. I feel great when I see the artists are finally getting an international platform to showcase their skills through this drive. I am feeling wonderful."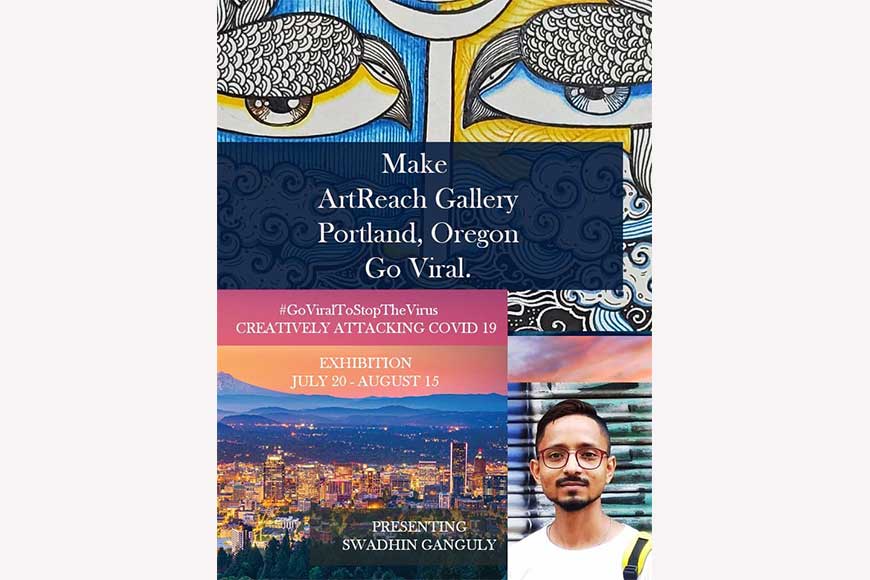 It is indeed a moment of pride for the masterminds and also for GetBengal to be a part of this creative movement for the last few months; as the initiative has been carried forward to the next step as desired by Uttaran. Every month, five artists who contributed their work to the cause will be showcased in an exhibition which started The exhibition has begun yesterday, 20th July, 2020 and will be on till 15th August, 2020 at ArtReach Gallery, Portland, Oregon. Without the help and support of Dr. W Sheldon Hurst, Art Historian of the State University of New York, the show would not have been possible. This is the first of its kind for the team of #Goviraltostopthevirus. The team wishes to do one in each of the six habitable continents. The exhibition will continue till we get rid of the pandemic showcasing #GoViralToStopTheVirus artists followed by grand event.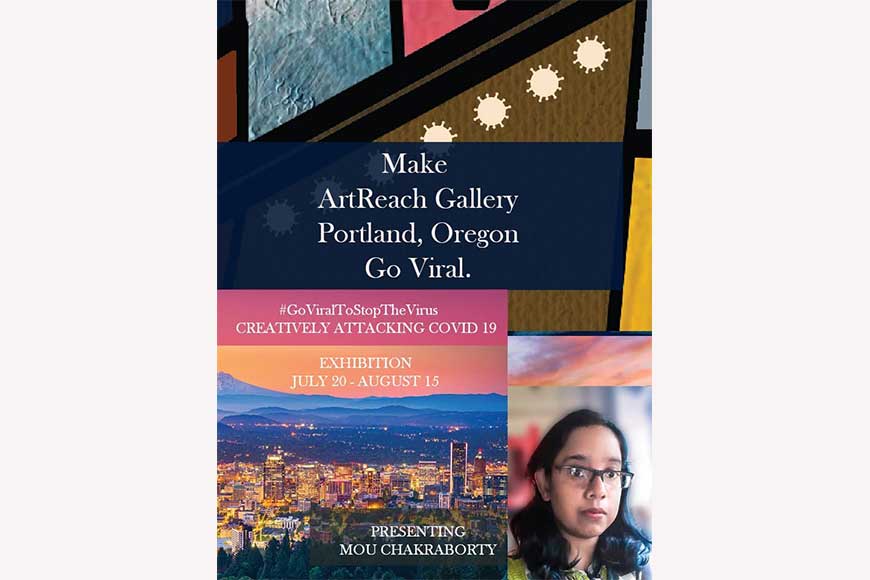 For the month of July, artworks of Mou Chakraborty, Prasenjit Bera, Swadhin Ganguly, Poulami Guha and Kedaram Viswanathan will be showcased in the gallery.
This is indeed a proud moment for Kolkata and its creative fraternity and GetBengal would like to congratulate Uttaran Chaudhury for making the people of this city proud.
Story Tag:
#Goviraltostopthevirus poster challenge