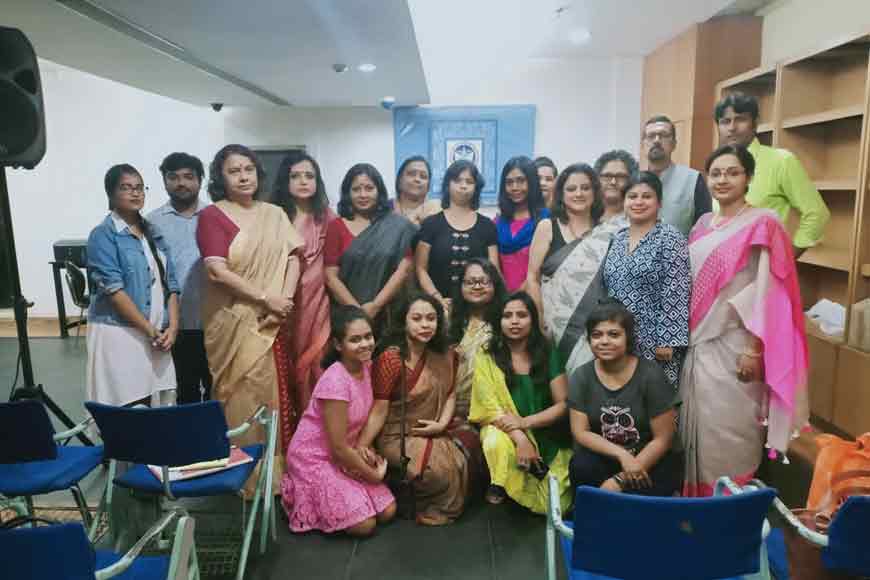 The Intercultural Poetry and Performance Library presented an evening of rich academic deliberations and engagement with poetry titled as 'Tryst with Poetry in Translation.' Recently at ICCR. The theme of the evening was poetry in translation, an important area of concern in a multicultural country like India. The intellectually stimulating event hosted two leading academicians of translation studies – Prof. Ananda Lal, Professor, Jadavpur University and a renowned translator as well as theatre critic and Prof. Jharna Sanyal, retired Professor, University of Calcutta, also an eminent academician, translator and poet. The evening began with an engaging talk by Prof. Lal who said that translating poetry is a serious exercise which demands complete command of two languages on the part of the translator. While one can choose, driven by emotions what he wishes to translate, the end-product should be an intellectual response, a faithful recreation, an intimate and sincere effort to capture the original form.
Professor Jharna Sanyal reminded us of Tagore's translation of a poem from Gitanjali which Wilfred Owen's mother found in his belongings, after he was killed in the war. How the translator could be creative in his job, if it was possible to be totally faithful to the original works, were the highlights in her keynote address. She also touched upon those translations where the translator is not skilled in the language of the original text, bringing various aspects of translation together.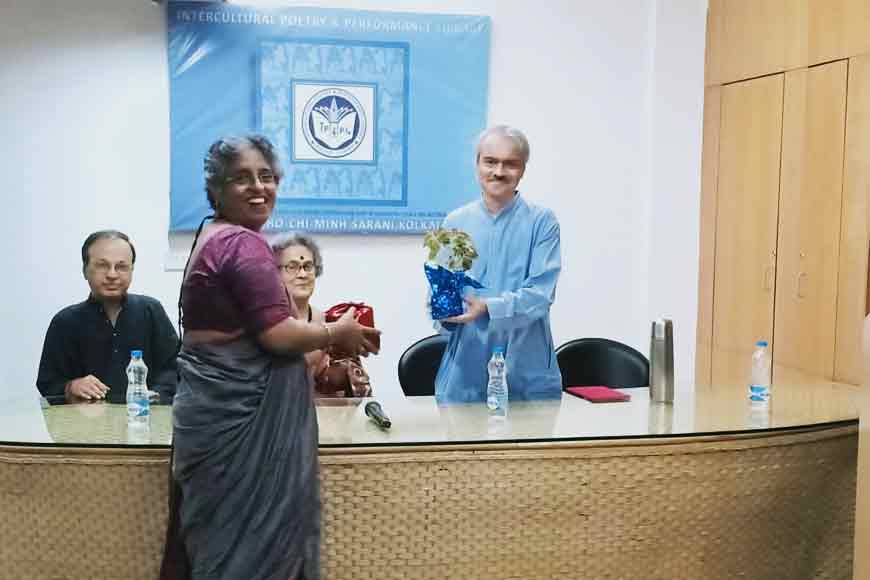 Guest of honour Boudhayan Mukherjee, rightly pointed out that translators remained invisible and their worth is not yet well-recognized in this country.
The lectures were followed by poetry reading session by IPPL members. Members read out their own translations as well as pre-existing translations of some poems. Sutapa Chaudhuri read a translation of a poem by Sunil Ganguly, as a tribute paid to him on his birthday. Illanjana Bhadra, Nishi Pulugartha, Ketaki Dutta, Saptaparna Roy, Gopal Lahiri, Jagari Mukherjee, Falguni Ghosh, Annapurna Palit, Nabanita Sengupta, Sufia Khatun, read their translated poems, with parts from the originals.There were poems read in French, Russian, English, Bengali and Urdu, highlighting the rich linguistic diversity and the spirit of inclusivity which IPPL tries to promote wholeheartedly.
Amita Roy, Madhu Srivastav, Amanita Sen, the coordinators of the event meticulously planned it out to the minutest detail and read their own translations of the poems of the renowned poets.