Rabindranath Tagore's poetry helped Sampooran Singh Kalra become Gulzar - GetBengal story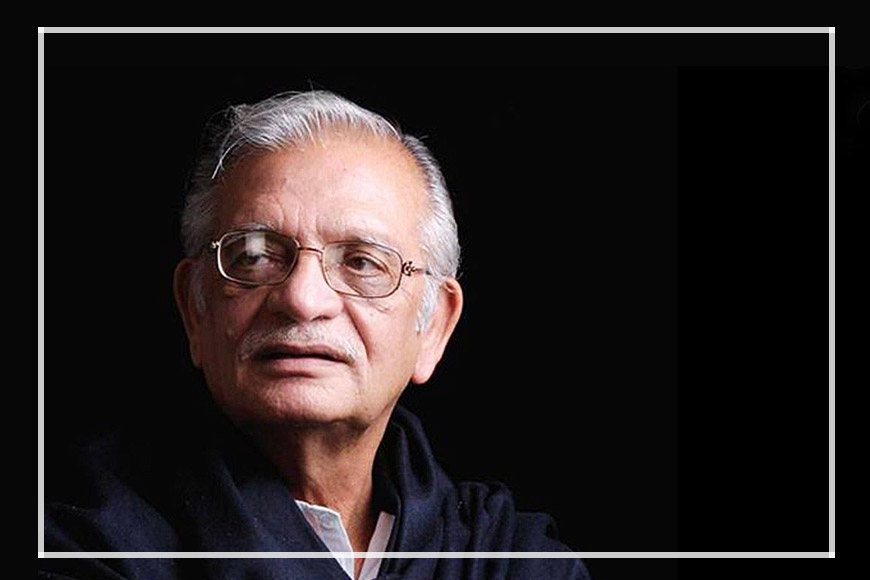 Poet Gulzar Sahab
'Rabindranath turned me into a thief,' claims octogenarian lyricist, poet, author, screenwriter, and film director Sampooran Singh Kalra aka Gulzar with a chuckle and says the story has become a part of his life now. Born on August 18, 1934 in Deena, in the Jhelum district in what is now Pakistan, Gulzar's family came to Delhi after the Partition during Independence. As a child, in the post-Partition years, he led a 'boring life.' He would go to school, come back to help at the family shop, sleep there overnight and go to school again next morning.
There was no electricity at the shop, just a chimney lantern. So all he could do was read books. A refugee from West Pakistan ran a library in a shack around the corner where one could read unlimited books for 25p. The boy loved 'jasoosi' (detective) stories and finished one every night. Finally, the man got fed up and brought down a tome from the top rack. He handed him to the lad with the strict instruction, 'Don't come back till you finish this,' he said. The dusty, old, thick copy was The Gardener by Rabindranath Tagore, translated in Urdu. It introduced the boy to poetry and changed his reading habit. Thus, was born Gulzar from Sampooran Singh Kalra.
Gulzar never returned that book. Every time the librarian asked for it, he would beg for time and borrow another title. This went on till the librarian forgot all about it. Discovering Tagore for four annas was the turning point of his life. Gulzar often says he must have been a Bengali in his previous birth and that is the reason he gets attached to anything related to Bengal, its culture, its literature and arts, its food….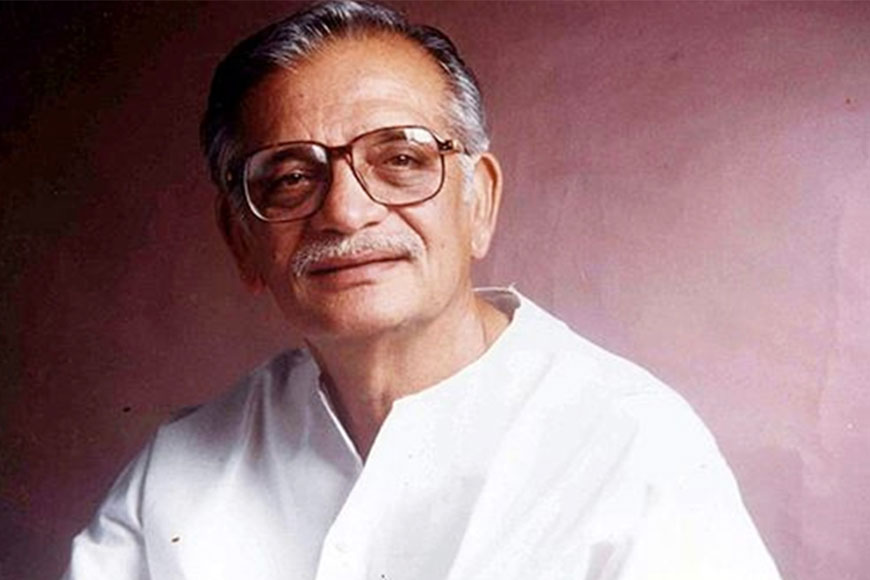 Young Gulzar's love for literature blossomed through the works of Premchand and Saratchandra Chattopadhyay. He learnt about the complexities in a family from Saratchandra's novels. He later learnt Bengali to experience Tagore firsthand. When he went to Mumbai looking for a job, legendary film director Bimal Roy took him under his wings. Gulzar considers Roy not only as his Guru but also as a father-figure who helped him find a direction in life. Gradually, his association with Salil Chowdhury, Sachin Dev Burman and Hemanta Mukherjee thickened. Then he married a Bengali girl (Rakhee) and became "adha Bangali, " as he used to say.
Throughout his life's journey, Tagore's poems remained ingrained in him. Even now, Rabindranath Tagore continues to inspire him. The circle that started forming when he was a child kept growing. He always wanted to translate Rabindranath's works and finally, in 2016, Gulzar completed his magnum opus, a two-set translation of Rabindranath Tagore's two works, 'Baghban/The Gardener' and a compilation of children's poems, 'Nindiya Chor/The Crescent Moon'.
Prior to that, he had translated poet Subhas Mukhopadhyay's works in the 1960s and 70s, followed by Sunil Gangopadhyay and Joy Goswami as well. Gulzar has reiterated time and again the need to introduce Tagore in schools across India because Rabindranath couldn't reach enough people in English. There is barely one-third of the original in his own translations which have done injustice to his works, he feels. Most people outside Bengal know about Tagore's 'Gitanjali' or have read the English translation of the collection of poems in 'Gitanjali,' but Gulzar wanted to present the romantic side of Tagore.

'Nindiya Chor', is a selection of poems from Rabindranath's Chitra, Kshanika, Sonar Tari and Shishu. Most of the poems are in the form of conversations between a child and his mother. The most poignant example of this in the book is the poem 'Hazaaron Khwaishein Aisi.' Here the young child expresses his wish to enjoy the freedom of a bangle-seller, a gardener, a watchman — rather than be shackled within his school uniform.
Gulzar believes Tagore has set very high standards on poetry for children. Most poets tend to patronize children by producing textbooks rather than poems, using motifs like 'aasmaan, patte' (sky, leaves) in a dry manner. But Tagore knew that they needed to treat them as individuals, as equals, not to 'parent' them through poetry. Tagore understood this well. And so does Gulzar whose foray into the world of Tagore continues. We all wish him many more years of active creative life as he turns 86 today.