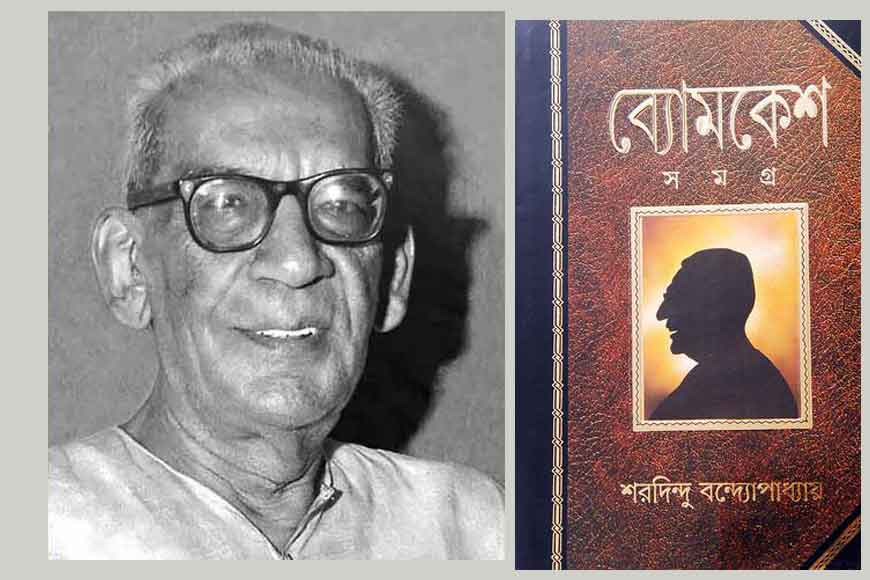 We were just out of school, when Byomkesh Bakshi first hit the TV screen in 1993. The famous Doordarshan serial, directed by Basu Chatterjee with Rajit Kapoor in the lead. I was a huge fan of Agatha Christie and his Hercule Poirot, so Sherlock Holmes or Byomkesh was not my cup of tea. And Rajit Kapoor with his old-world frame was definitely not my definition of a detective. At the most I fell in love with Satyajit Ray's Feluda and often fantasised myself as Topshe. Not just that, my dad, who was a great fan of Saradindu, said Byomkesh is not a detective. He is a satyanweshi, or seeker of truth. Well, that surely struck me and I got into the groove of reading up this famous novelist. Needless to say, I fell in love with Byomkesh and also with the many historic novels that Saradindu Bandopadhyay wrote during his lifetime, so much so that I decided to name my son if I ever had one as one of Saradindu's hero.
Byomkesh first appeared in the short story Satyanweshi in 1932. Over the next 38 years, there were 32 more stories, the last being Bishupal Badh.The author took the secret ending of the story with him. While reading him up, I realised I was no more restricted to the teenage world of Feluda or the intricacies of Hercule Poirot, but was in an adult world of truth seeking, where every mystery deals with relationships and every murder is committed as a complex need. The stories hinge around lust, adultery, promiscuity and even incest.To me Byomkesh was replica of the modern man and could be compared anytime with international masters of detective fiction like Sherlock Holmes and Philip Marlowe.
While in college we all drooled over Byomkesh and were so unhappy when he was married off to Satyabati in Arthamanartham and then went on to become a father in Durga Rahasya. Byomkesh was thus the quintessential Bangali Bhadrolok who could also work and talk rough and handle criminals. That combination of a romantic truth seeker was too much to handle. Byomkesh ages, marries, has a son, starts a publishing firm with his assistant and chronicler Ajit, buys a house in South Calcutta, and ponders buying a car for his wife Satyabati.
Byomkesh Bakshi still is a favourite, else why would all directors from Bollywood to Tollywood make a beeline to turn him into a screen idol. Simple, because we all love Byomkesh.