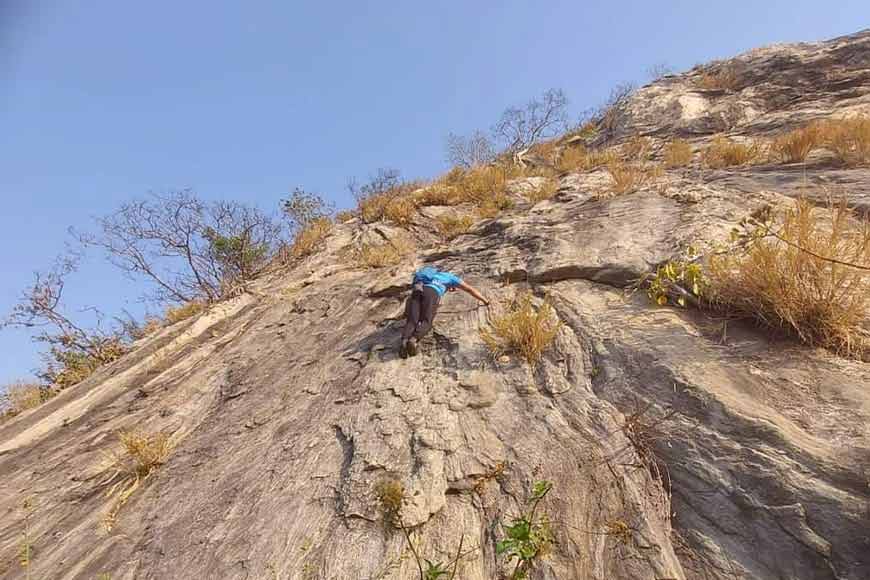 It was a day just after Dolyatra this year when Raja Das of Kolkata decided to do the unthinkable and climb the treacherous Gojaburu Hills of Purulia without using any ropes or other rock climbing instruments needed to scale such a difficult hill. He did not even use the basic tools needed. His confidence and courage were the only friends he had on this arduous journey and he perfectly knew he would die or get severely injured if he fell or failed at any point. And Gojaburu locally is also known to be a difficult climb because of its extremely rugged edges and rough cuts that can kill anyone if not careful.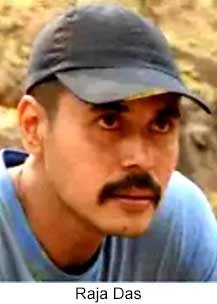 Raja's good name is Dibash Das and he has been an ardent lover of mountains since childhood. He had first seen this hill in 2008 and it immediately attracted him. Gojaburu was a perfect challenge for any mountaineer and Raja wanted to try and give it a shot. But he waited for almost 13 years to take up the challenge and that too by scaling it with bare hands. The last 300 m he did solo without even anyone to help him. When asked if he had no fear while doing this, Raja Das said: "Fear was always there, specially I have my wife and child back home, a family to look after. Yet I was able to overcome that fear and do the unthinkable. If you have courage, you can do anything and if you have confidence you know how to do it. But yes, the fear of death was always there at the back of my mind specially because Gojaburu is a real challenge and is very difficult to climb at particular stretches."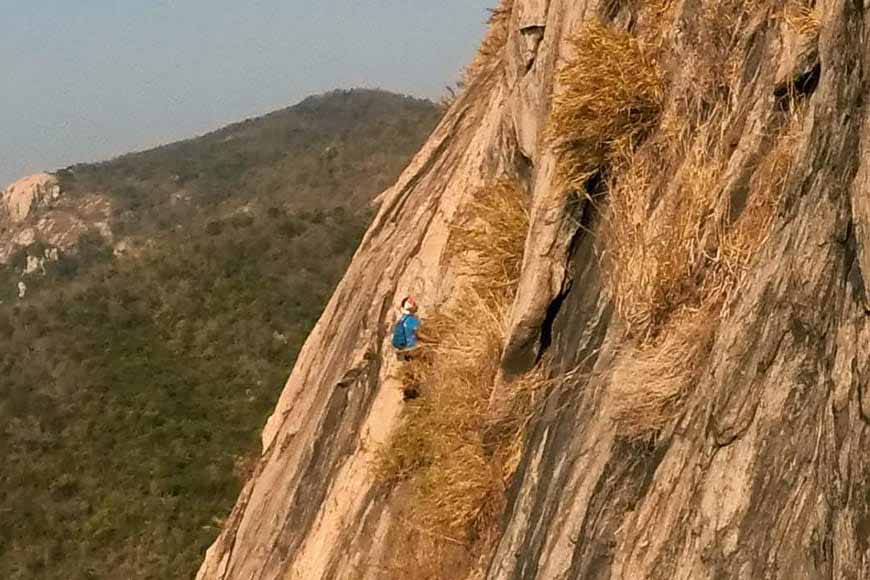 Once he reached the peak, the first thing the mountaineer did was to do a video call with his wife and child. Raja works at the Kolkata Corporation's health division but mountaineering has been his passion since long and nothing could stop him, not even the lack of funds. "Most of these expeditions are expensive and getting funds is another challenge, but if you have a will you have a way," says Raja smilingly.