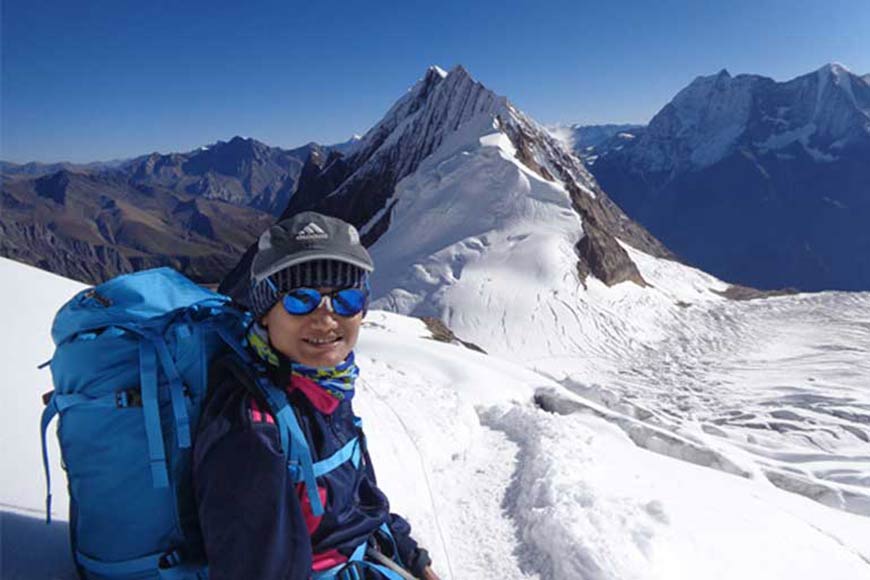 Piyali Basak is a gritty young lady, a brave woman with determination writ large on her counte-nance. This mountaineer from Chandernagore has several exploits under her belt. In moun-taineering parlance, those who climb peaks above 8,000m are accorded special stature and are called 'eight-thousander'. Basak became an elite member of the 'Eight thousander' circle after she scaled Mt. Manaslu, the world's eighth highest peak, at 8,163 metres, in 2018. There are 14 such peaks in the world – all in the Himalayas – of which Indians can climb a max-imum of nine, as five others are in Pakistan where Indians are not allowed to climb.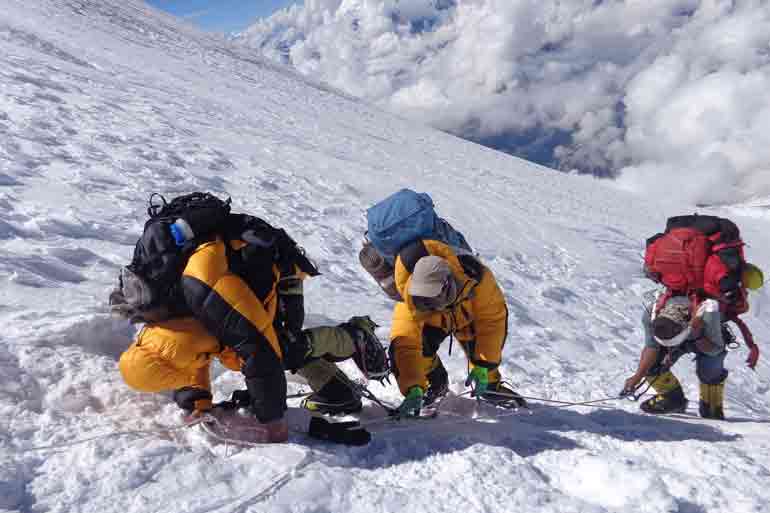 Congratulations to Mountaineer Piyali Basak (left) and Baljeet Kaur (Right) for successfully scaling mount Dhaulagiri I (8167 m) this very morning. Piyali became the first Indian woman on the summit of world's seventh highest mountain without supplementary oxygen!/n pic.twitter.com/0axvbMoNJe

— पहाड़ी मुसाफिर 🇮🇳(UK) (@royal_pahadi0) October 2, 2021
In 2019, she wanted to attempt the last leg of Everest summit without oxygen cylinders but had to abort the idea barely 500 metres from the top, as she ran out of supplementary oxygen cylinders. To purchase more cylinders on the spot – an expensive deal – one had to wait till the long queue of other climbers near the top was cleared. So, at the insistence of Sherpas and others on the spot, Basak decided to discard the project. Last year, on October 1, Basak conquered the seventh highest peak in the world, Dhaulagiri without supplementary oxygen. Basak has become the first Indian civilian to scale any mountain above 8,000 metres. There were two other Indians and four Sherpas on the expedition and they all carried oxygen during the summit but Basak was the lone mountaineer in the team who completed the mission without the help of supplementary oxygen.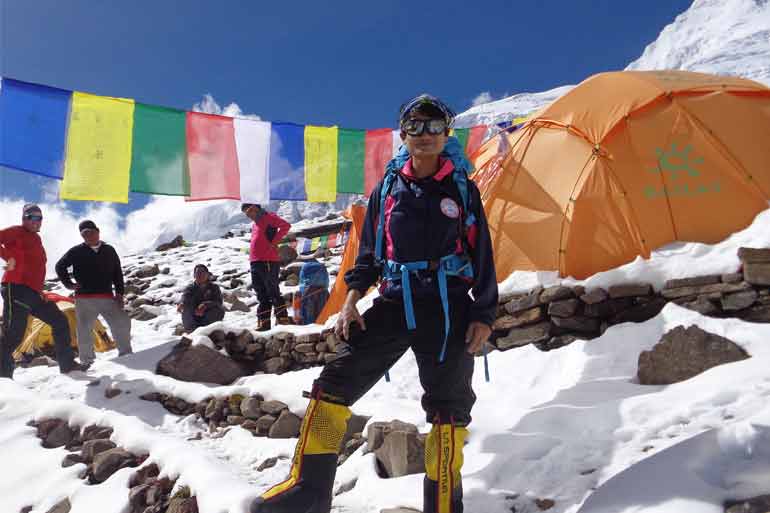 Basak felt the atavistic call of the mountains since her childhood. Maps and photographs of the vast Himalayan ranges sprawled across majestic India's forehead like a tiara mesmerized her when she was in junior school and she always felt the urge to reach atop the high ranges of the mountains. Her parents often went to holidays with her and they all loved the mountains and headed for hill stations. From the age of five, Basak would climb mountains effortlessly, without any help. Her passion for mountaineering was further induced when she was in Class VI and read about the expedition of Tenzing Norgay and Edmund Hillary. She began trekking from a very early age and this turned into her passion.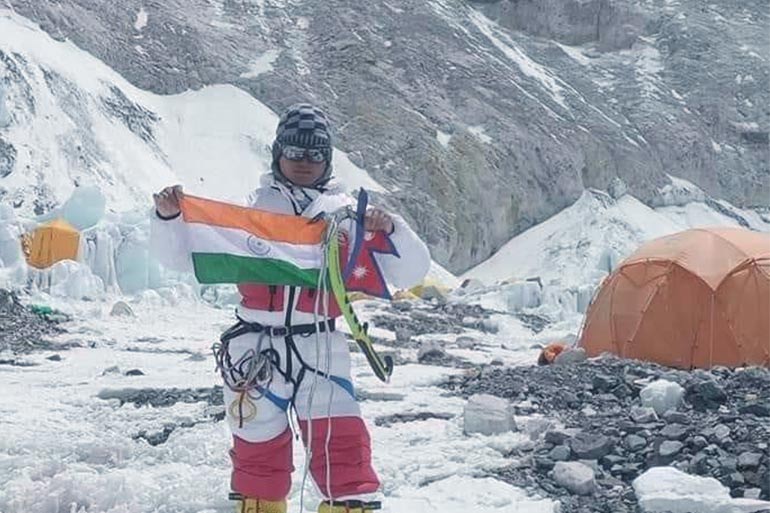 After graduating in mathematics, she took basic and advanced courses at the Himalayan Moun-taineering Institute in Darjeeling. During her Amarnath expedition in August 2000, Basak wit-nessed Amarnath pilgrimage massacre from very close quarters. Again in June 2013, Basak was on the spot when a mid-day cloudburst centered on Uttarakhand caused devastating floods and landslides, becoming the country's worst natural disaster since the 2004 tsunami. She not only survived the disaster but also joined hands with locals to rescue residents and tourists trapped in the calamity. This instilled in her a greater sense of affinity towards the mountains.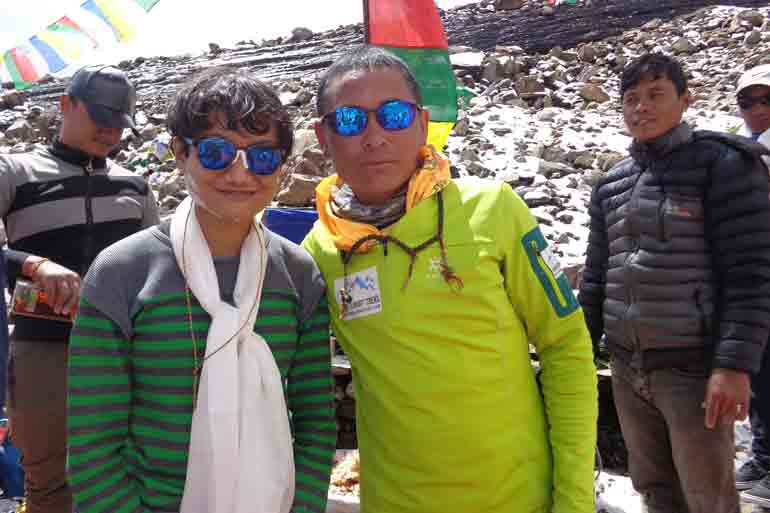 Basak's first major expedition was to Mount Mulkila a 6,517 meter peak in Himachal Pradesh in 2010. She joined an advanced mountaineering training course at the Indian Mountaineering Foundation (IMF) in New Delhi. After honing her skills at the institute, she set off for Mount Bhagirathi 2.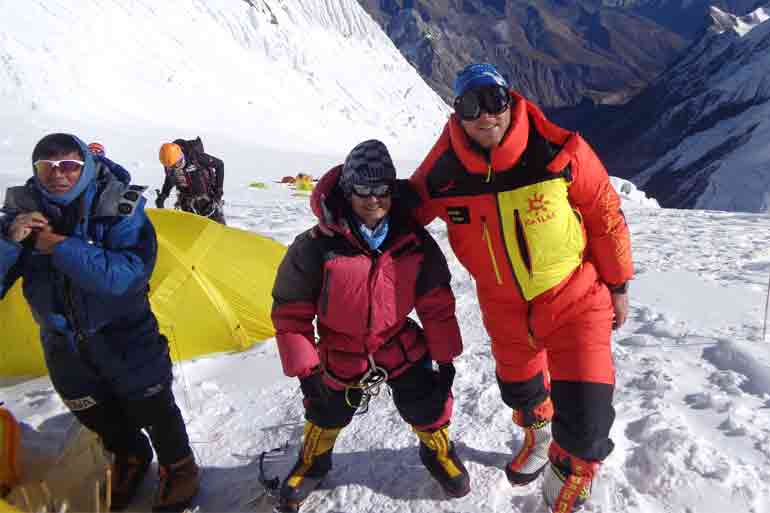 Basak, a primary teacher at Kanailal Vidyamandir, one of the oldest schools (established in 1862) in Barabazar, Chandernagore, Hooghly district, has set her vision high this time and aims to scale Mount Everest this year, without oxygen supplement. Now that's a colossal challenge in itself but one that cannot scare her. Her father Tapan Basak is bedridden and a major portion of the family's earnings are spent on his treatment. Amid this situation, the estimated cost for an expedition to Mount Everest is approximately Rs 26 lakhs, which is well beyond her financial ability. So she decided to avail a personal loan from a nationalized bank. She will have to pay back the loan but despite that, she is determined to go ahead with her plan to make her country proud of her achievement. A black belt holder in martial arts, Basak has represented the country in international events. She is also a superb ice skater, and the only representative in this genre from the state. Basak will embark on her mountain adventure on March 28.