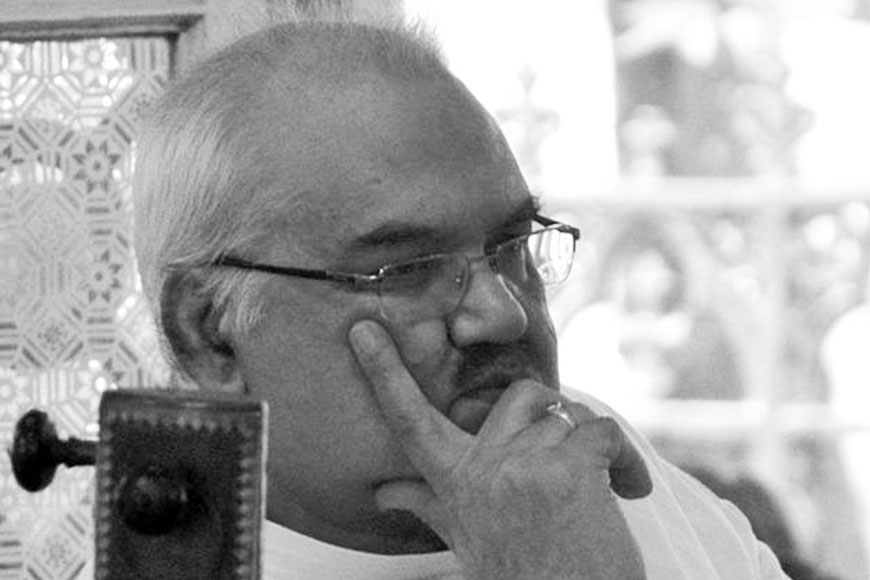 In his poem Suchetana, Jibanananda Das has written: 'In the hands of tired yet tireless sailors like us/ we shall build, not today but on the last dawn'
Any artist is like that sailor, who weaves the dream of an eternal journey. Hence the artistic journey of any creative soul is also eternal, they never end, artists never finish off. They keep on creating all their lives. Similarly, Mohan Singh also never lost himself, though he sang for the audience, but he never left his roots. He never forgets his journey from Punjab to Santiniketan, nor his guru Santidev Ghosh, his friendship with Tuku, his companionship with wife Suchismita.
GetBengal is the only English online platform that has ever brought this talented musician and his whole life before readers. Through the memories Mohan Singh shared with us exclusively, about his sons, Bikram, Abir, about Ramkinkar Baij, Ritwik Ghatak and so many other stalwarts.
His journey had started when he first wrote a letter to Santidev Ghosh from Punjab asking if he would get admission in Visva Bharati. Then he shared the detailed memories of his life in Santiniketan, where kites were brought from Lucknow and he along with his friend Tuku used to fly them. Then he spoke of his first love, his guru Pandit Aamir Khan and how he cooked for him. How the singer met on a moonlit night Ramkinker Baij and Ritwik Ghatak. How he raised his two sons in the cultural environment of Santiniketan. He even shared with us why Rabindradanheet Gayaki is important, why classical music is important and how most singers play to the audience, an audience who are not that knowledgeable to praise the right notes or gayaki. And how he ends his journey by saying: 'I have no clue if I am from Punjab or Bengal. Rather, I know I am from and of Santiniketan.'
Transcribed from an original interview of Mohan Singh Khangura taken by Arpita Chatterjee
Story Tag:
Rabindrasangeet, Mohan Singh Khangura