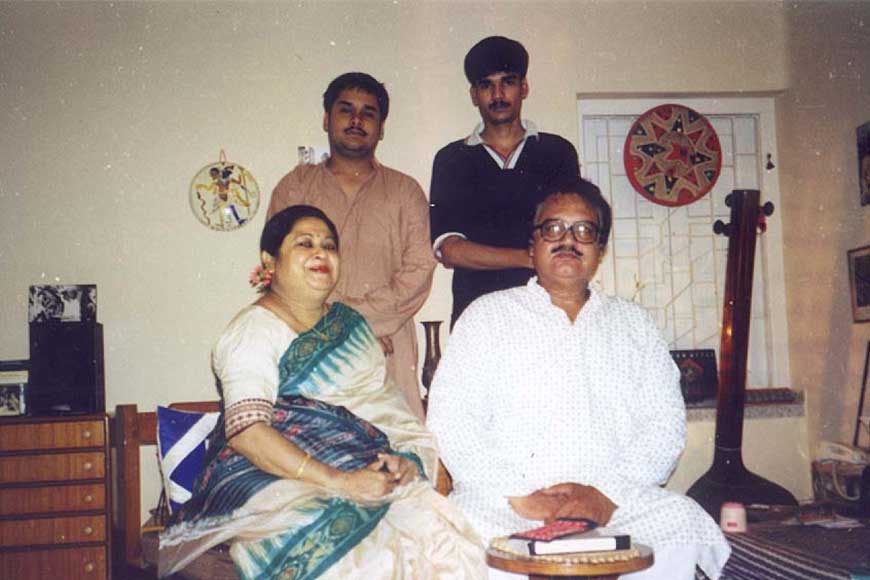 In 2013, Mohan Singh Khangura said in an interview, these days an artiste gets his/her due recognition only after his/her passing away. His elder son Bikram was a Rabindrasangeet exponent of the contemporary generation. It is well-known among music connoisseurs that he was a brilliant singer with great musical abilities whose interpretation of Tagore's lyrics through his rendition elevated the songs to a different and a higher level altogether. But while he was alive, he was hardly ever invited to perform at programmes. Mohan Singh has a deep regret about his talented son being given the cold shoulder during his lifetime. But after his death, people rave about his talent and sing paean about the powerhouse performance of Bikram.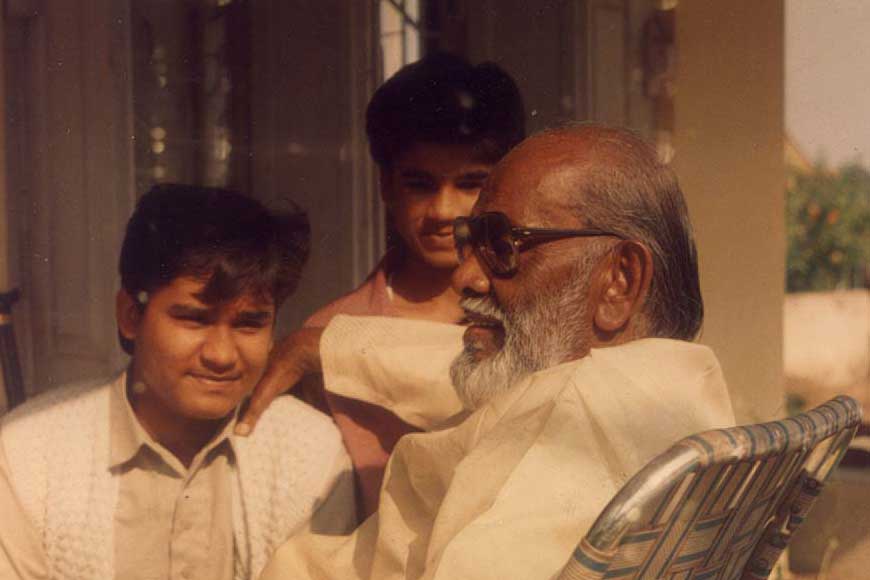 Bikram and Abir with D.T. Joshi
Mohan Singh doesn't mince his words when he says: 'I do not sing to pay and book an auditorium and perform before an audience.' Besides, he does not sing Rabindrasangeet to gratify his audience. He is more intent on doing Riyaz than crooning for self-aggrandizing. Naturally, he prefers to sing the rarely heard songs of Tagore. The recent demise of Bollywood film star, Sushant Singh Rajput, was followed by a sudden surge in the number of his fans and followers that was unparalleled to anything while he was alive. He had taken his work to the zenith of fame and glory before bowing down before death. But in this age when social media rules the roost, how frequently was he mentioned in news or his career and potential was discussed and praised, how often did people express their love for him while he was alive?
The answer is sadly, in the negative. On the contrary, after his death, netizens have been vocal about Bollywood and nepotism and so many other issues have been suddenly cropping up. Dirty linen is being washed in full public view, long-forgotten inconsequential events are being dug out and brought under the glare of the public scanner from the closet. Is this then an essential price an artist/performer has to pay for pursuing his/her passion? Even when a chapter is closed permanently, it will be re-opened and scanned and the masses will not let the sore heal. You will be compelled to feel the pain long after it has ceased to exist.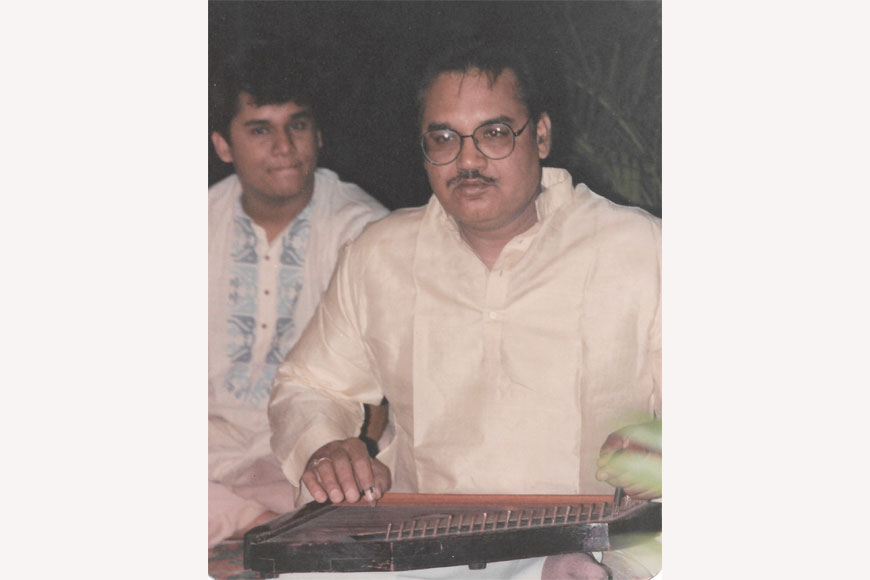 Bikram with his father, Mohan Singh
But when an artiste wants to pursue his/her art and continue his life-long passion for his art peacefully, he/she is not allowed to do so. People more often than not tend to ignore or overlook his/her hard work and dedication. Does that make it difficult for an artiste to stick to his art, have the conviction in his/her art and continue despite the audience turning a blind eye to the artist's preference and choice? The question is very simple but extremely difficult to answer.
Mohan Singh's audience loves him as the son of the soil of Santiniketan. The young generation is devoted to his music and the majority of his fans comprise of school and college-going students. Singh believes, in vocal music, a proper knowledge of swar (musical notes) and laya (tempo) is vital. Nowadays, most performers sing lifelessly. They sound half-asleep while singing. There is no vitality in the music. Why will the audience listen to such presentation? Santidev Ghosh referred to such performances as the effect of insipid untrained voice. If the lyrics are rendered in the right sur (musical notes) with proper tempo (laya), people will be forced to listen. And when it comes to Gharana, there is one and only Rabindranath. If we just follow the path shown by him, our journey will be seamless.
Transcribed from an original interview of Mohan Singh Khangura taken by Arpita Chatterjee
Story Tag:
Mohan Singh Khangura, Music, Rabindrasangeet