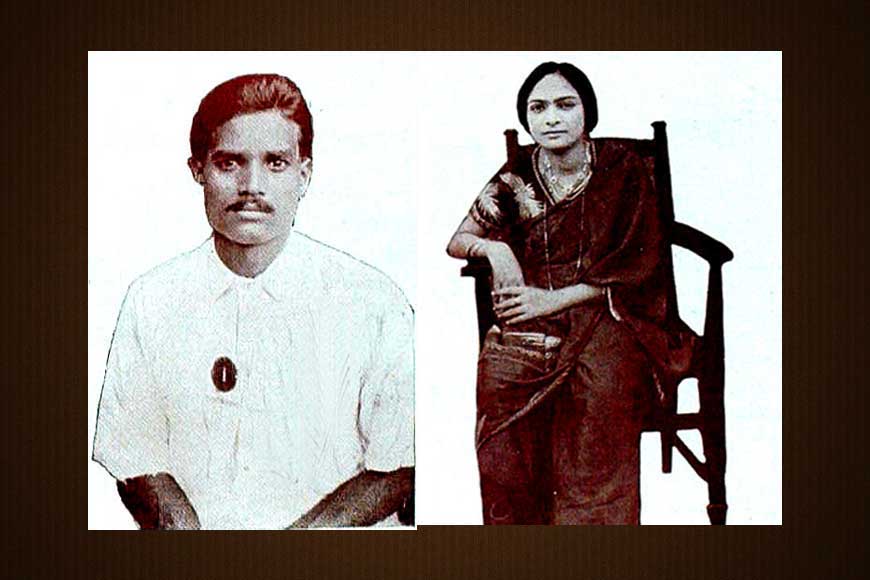 "Malik ke giye bol Khoka esechhe (go tell the owner Khoka is here)". With the release of Srijit Mukherji's film 'Dwitiyo Purush' in January 2020, this line passed into Bengal's film history. The 'Khoka' in question is an apparently insane killer who terrorises people from both his past and his present. His killings are gruesome, fuelled by revenge, and terrifying, but as is revealed later in the film, they also indirectly have to do with love. To add to all of this is a case of mistaken identity and Khoka's weakness for Chinese food, all of which help the audience (though not the police) definitely identify him in the end.
Now Khoka (little boy) is a common enough nickname in Bengali, but what if the Khoka of celluloid were to have a real-life counterpart? A man who kills for revenge, without mercy, and in the most gruesome manner possible, who is also blinded by love, and has a weakness for perfumes? The only difference being that the 'real' Khoka is eventually captured by the police after a series of twists and turns that would put any celluloid thriller to shame.
We aren't merely theorising here. Such a character did exist in the Calcutta of the 1930s. A man who started out as a thief, turned into a robber, and finally became a vicious killer who terrorised entire neighbourhoods, and also went by the name of Khyanda (খ্যাঁদা), which was the name in police records of the time. Indeed, the police knew Khyanda as an 'externed goonda'. In other words, he had been legally banished from Calcutta owing to his anti-social activities and was no longer active within city limits. Or so the police thought.
From Left to Right - Gopi, Haripado and Kesto
In reality, he had ruthlessly stabbed and beheaded another man who he suspected was having an affair with Molina, a small-time actress who Khoka was obsessed with. After the murder, which he carried out with the help of his closest associate Keshto and a few others, Khoka actually fled the city, but stationed a meticulously made-up lookalike in Howrah, who the police initially arrested before realising their mistake. Indeed, it was a while before they connected Khyanda and Khoka, by which time he had vanished.
All of this makes up the fascinating 'Pagla Murder Case', a detailed account of which may be found in Vol. 1 No. 1 of the Calcutta Police Journal (1939). Written by a certain P.N. Ghoshal, one of the investigating officers in the case, the account is a thrilling description of the excellent detective work behind the eventual arrest of the dreaded Khoka from Deoghar (now in Jharkhand). In the first paragraph itself, Ghoshal recounts with some pride how the "Hon. Justice Khondkar was also pleased to observe - 'It was a triumph of Police Investigation'."

The case was set in motion on September 5, 1936, when a Calcutta Corporation overseer rushed into Shyampukur police station to say that one of his workmen had discovered a headless body in a ditch off Balaram Majumdar Street, in the neighbourhood of Hatkhola in Sovabazar. Ghoshal went to the spot, accompanied by Inspector S.K. Roy, and what they found left even the two seasoned officers shaken - a body with the head chopped off, with two deep stab wounds in the abdomen, and the tendons of both legs partially severed.
As it happens, the head was never found, and eyewitness accounts led the police to believe that it had been dumped in the river Hooghly. Nonetheless, the victim was identified as Atul alias 'Pagla' from marks on the body. Ironically, one of those who identified him was Molina, who had been Khoka's mistress for almost a year before the murder, but who had also known Pagla closely for several years. Whether the two were ever romantically involved is unclear, but that Khoka suspected an affair is amply evident.
Such was his psychopathic rage that he actually went back to where Pagla's body lay after the stabbing, nearly half-an-hour later, to decapitate him. Medical evidence would suggest that Pagla was still alive at the time of his beheading. And even more horrifyingly, Khoka claimed he had taken the severed head back to Molina's house to show her what happened to those who went behind his back, before disposing of it in the river. Little surprise, then, that the police initially had great trouble finding anyone who would testify against 'Khoka goonda'.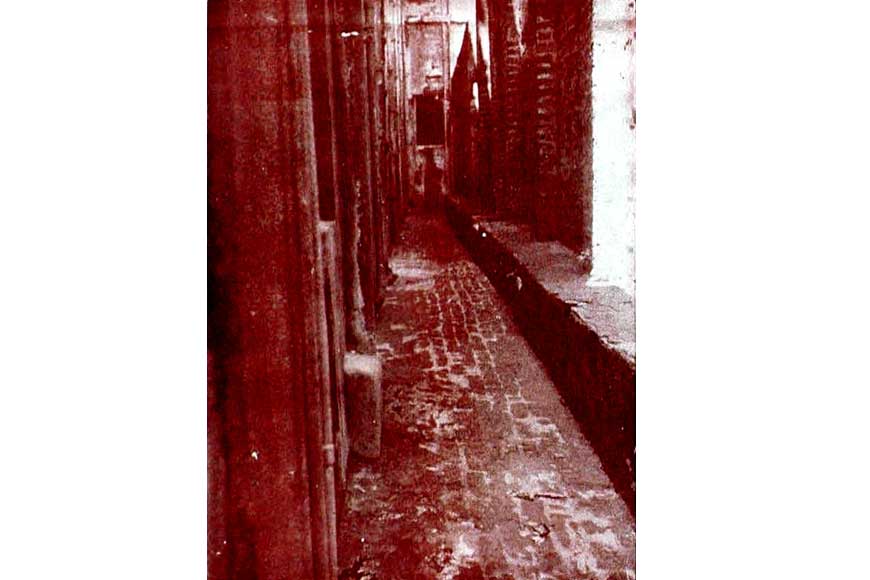 The Scence of Murder
Without going into details of the painstaking police work behind Khoka's eventual arrest, it would be enough to say that Ghoshal classifies Khoka as an "instinctive criminal". At the time of his writing the account, the 'Pagla Murder Case' was still fresh in public memory, and one of the most widely discussed crimes in the city, particularly in north Calcutta. Ghoshal's narrative reveals a hardened criminal who nonetheless had a soft spot for women, particularly sex workers and other marginalised groups, whose constant fear of the law struck a chord within the fugitive. His love for Molina was such that even while on the run after the murder, he made an attempt to visit her, narrowly avoiding arrest. Despite her testimony against him, Molina apparently returned that love.
Khoka's end came on the morning of July 31, 1937, when he woke up, asked for a phial of perfume and some flowers as his last wish, and cheerfully climbed the scaffold where the hangman awaited him. "Thus the citizens of North Calcutta were relieved of a living terror," wrote Ghoshal, thanking the public prosecutor and the solicitors who had "laboured hard with us day after day till late at night, perusing the pages of a diary weighing 4 seers (about 5 kg today), containing the names of 61 witnesses and 132 exhibits…"
We leave you with a snippet of the conversation between Ghoshal and "the most notorious public enemy of Calcutta" following his arrest. "Aren't you afraid of God?" Ghoshal had asked. "Do you think of God when you kill a rat?" was the retort. Finally, as Ghoshal left, Khoka's parting words were, "A thief is lost as he falls in love with a woman, and a woman is lost when she believes a thief."