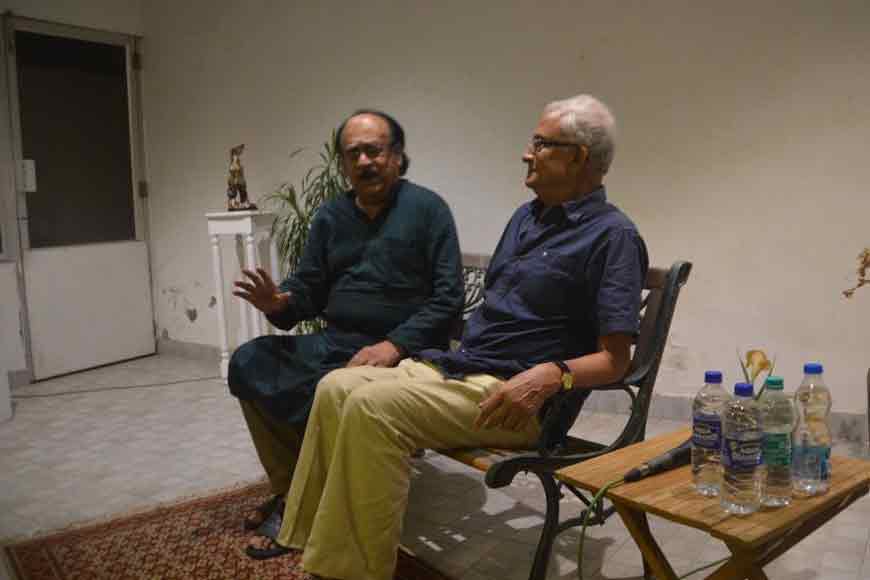 Coffee House er shei adda ta aaj aar nei (the famous Coffee House adda is no more). Well, Manna Dey's hit song might be all about missing old friends and the College Street Coffee House rendezvous, but Maya Art Space relived the quintessential 'Kolkata Adda' last week. In a bid to revive the adda culture of the city, this well-known art gallery of Kolkata brought in two famous media persons, Tarun Ganguly and Debabrata Chakraborti, who interacted with an enthusiastic audience, discussing various topics. It was adda in the true sense, where ideas were exchanged and ideals were discussed, not to mention the strong whiff of nostalgia that wafted through the audience.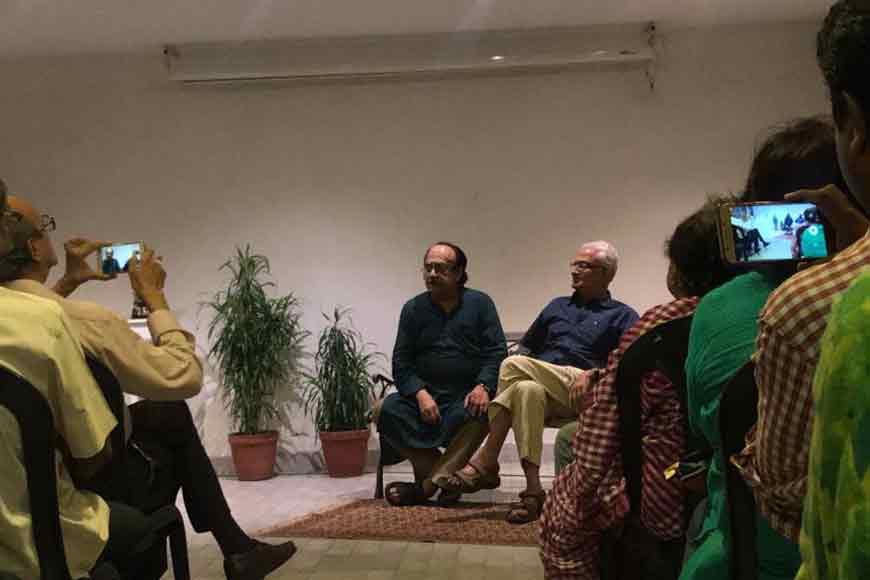 Adda and Bengalis --- two words deeply connected. But Bengal's adda culture is not about gossips, rather it is a kind of intellectual medicine that we cannot do without. Be it Tenida's famous rock e bosha adda, or yesteryear's Gaaner adda, Kolkata has its unique adda culture since '60s. Though the para or neighbourhood adda is fast dying, thanks to modern life and a changed demography of the city, events such as 'Kolkata Adda,' will surely give a taste of that culture.
As the audience remembered Coffee House Adda and how the cream coffee and Afghani cutlet have made their way into the hearts of gourmet enthusiasts, Debabrata Chakraborti, who was an illustrator and designer with The Statesman, remembered how famous artist Ganesh Pyne treated him to a dish of Dahi Vada as one of his paintings had sold off for Rs 700. The nostalgia was palpable among the crowd as someone remembered 'John da' who looked like Gary Cooper and Manab da who had special seats at Coffee House. But they are no more. Yes, adda also brings back memories.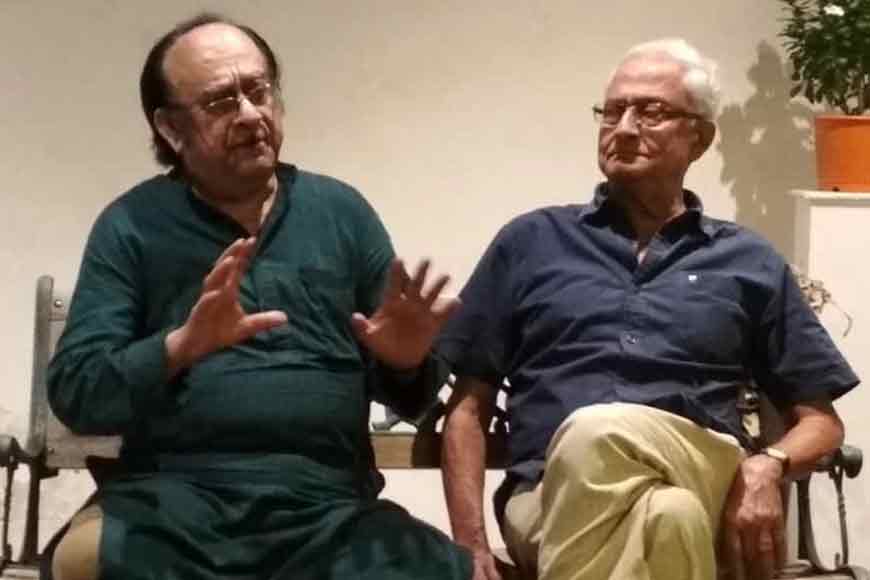 Kolkata was also famous for political adda. Tarun Ganguly shared anecdotes of Monument er adda, of Jyoti babu and even Vajpayee when he came to Kolkata after fall of his 13-day government. Such adda sessions are truly needed to unclutter the mind and delve into the deepest of memories gone by. Thanks to Maya Art Space, Bengali's long-lost love was relived. If you wish to join such an adda session, every Wednesday, do drop in at MAYA ART SPACE. Today, Dr Sabyasachi Siddhanta will speak on Secrets of Our Origins.
Venue:
MAYA ART SPACE
Mohona, 329 Shanti Pally, Rajdanga at 6.30pm
Call: 9836069987
6.30pm