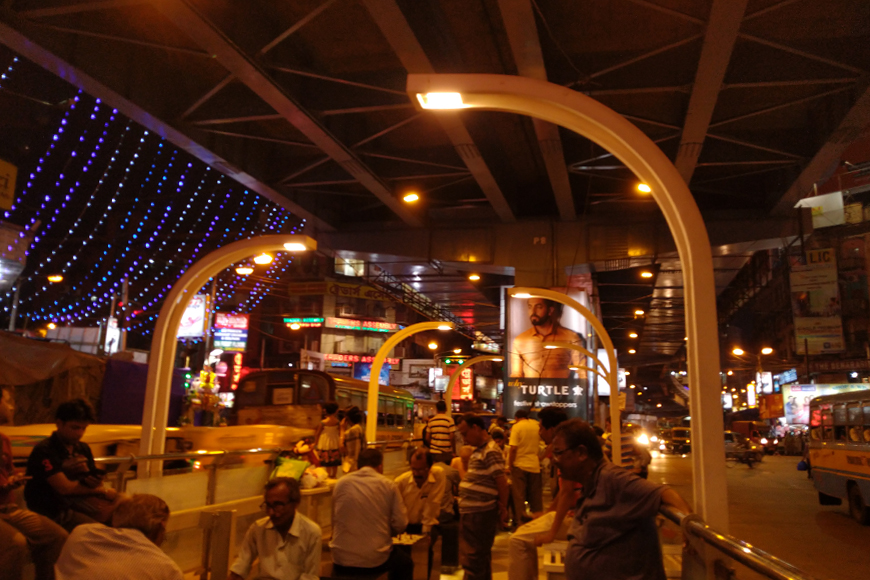 Well, in Kolkata everything is possible. As they say, this is a city that never stops, and never ceases to throw up surprises. If in one part of the city, a bridge collapses, in another part passion runs high over a chess board below a flyover! Yes, you got it correct, a very popular chess club runs under the Gariahat Flyover. Bengal's love for chess is well-known and the city has produced many Grandmasters like Dibyendu Barua.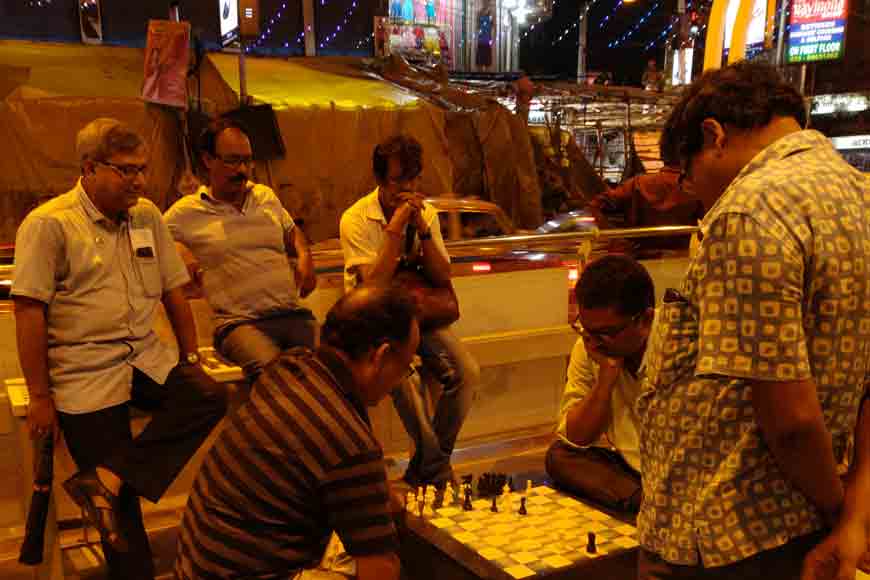 People enjoying the game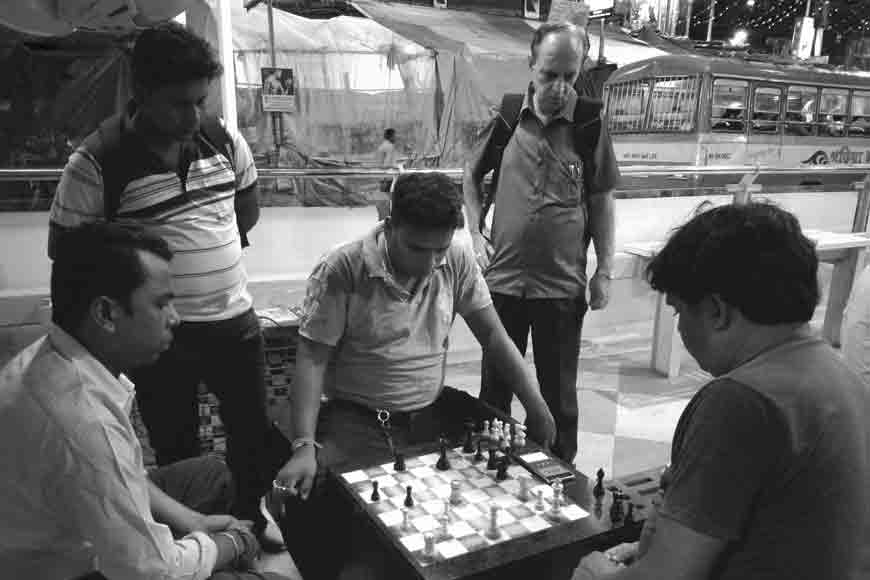 Men at board
In a move aimed at promoting the game of chess, Kolkata Police has set up a chess corner under Gariahat flyover. Known as 'Gariahat Chess Club,' it came up as a unique initiative to popularise the game among masses. Different cities have different squares. Kolkata now has its own Chess Square. Though the formal inauguration of the club has happened recently, locals have been playing games of friendly chess at this spot since 2006. Even hawkers from the locality joined at times. Just like once upon a time Kolkata's para culture was dotted with carrom boards, Golpark-Gariahat region had a passion for chess.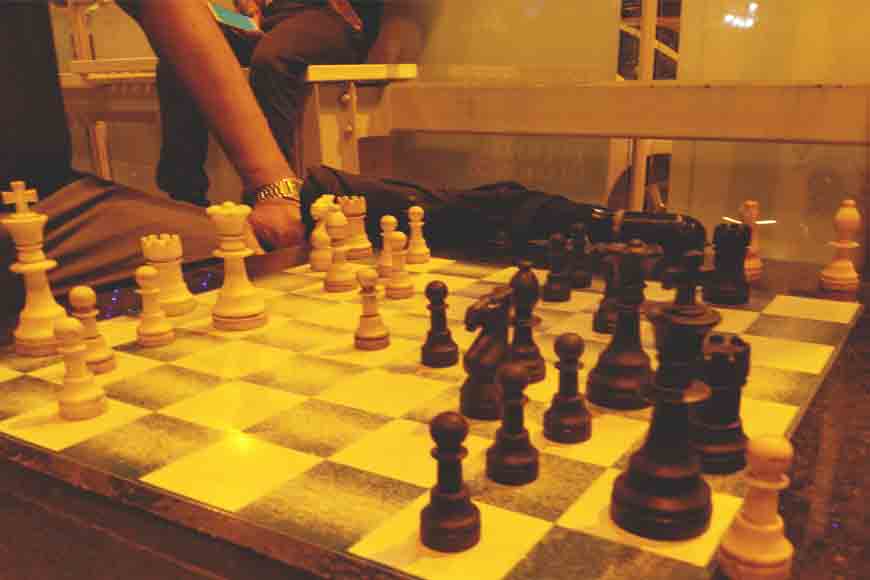 The chess board
Local resident Subir Ghosh has been playing chess here since long and is present for the game almost regularly. "Here mornings are usually less crowded. People start coming in from late afternoon and it is pretty crowded during late evenings." The place has been renovated and is beautifully lit and kept cleaned. No food items are allowed inside the square to avoid littering. The game continues till 10pm -11pm in the night. Many well-known city chess players also join a game off and on. Kunal Chatterjee who has been Bengal Champion thrice, visits this club regularly. When the club was inaugurated on 8th August 2018, Grand Master Dibyendyu Barua was also present.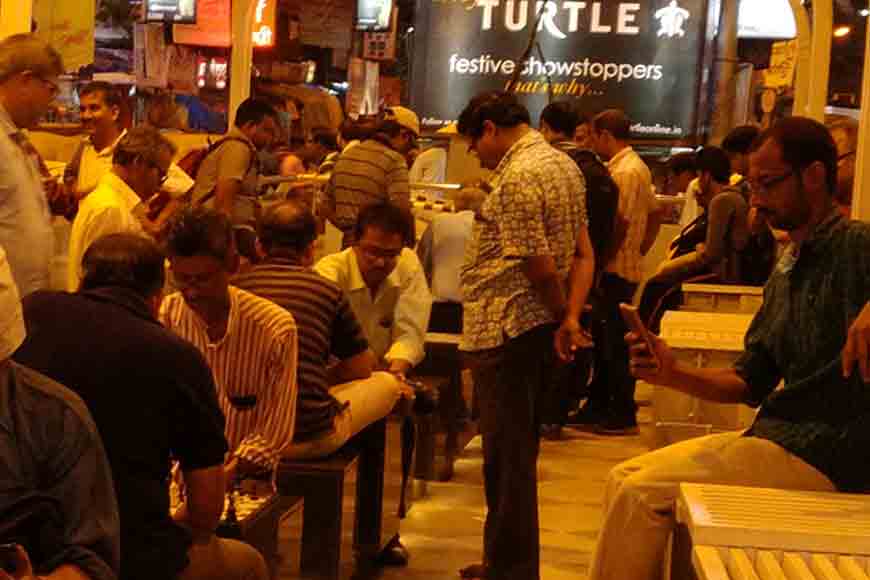 The chess square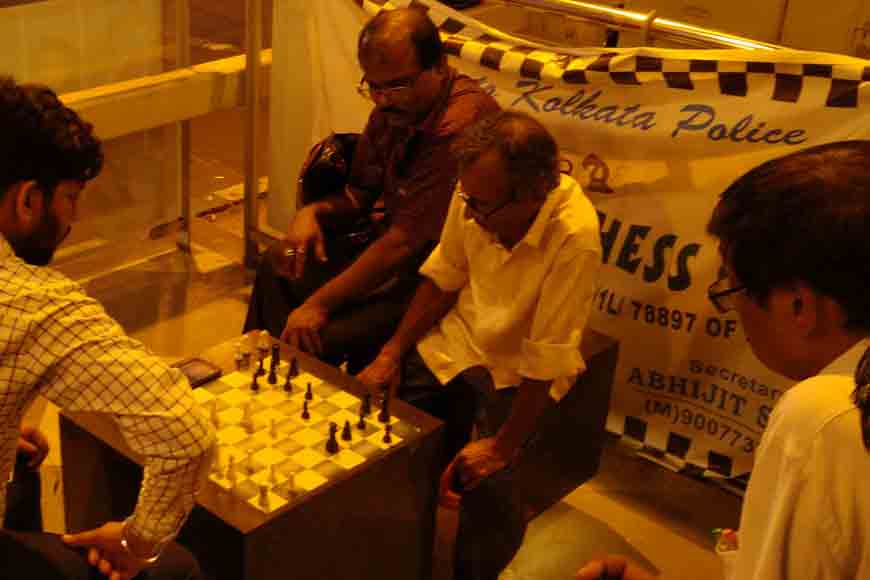 Men playing chess
However, till now the club has not started coaching classes in chess. It is purely for those who love to brainstorm over a board of chess. Not just players, on any evening you also get to see dozens of spectators around, enjoying a quick moment or cheering the players. After all one is always curious to know if the King and Queen could be saved!