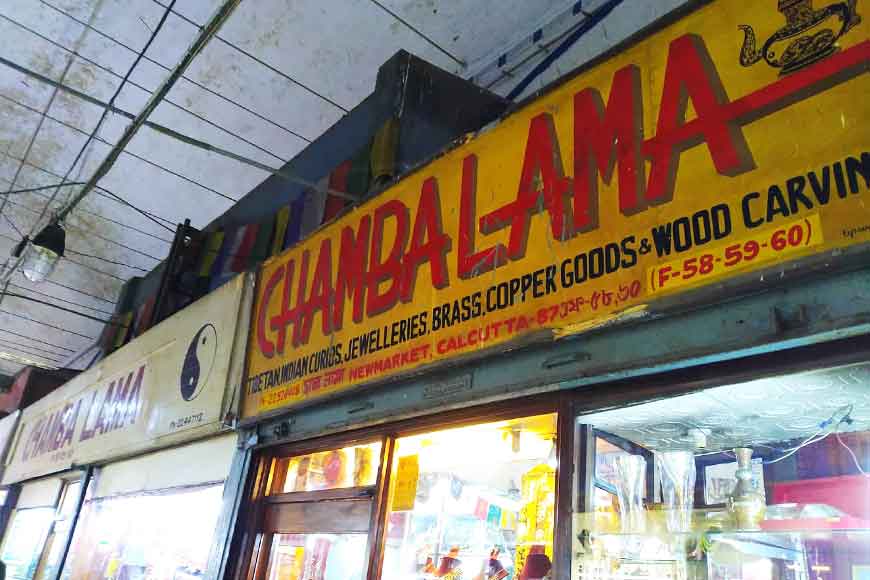 Every woman who loves silver jewellery has one time or the other visited the iconic Chamba Lama in New Market. If you are fascinated with the concept of accessorizing every outfit with silver, this is your one stop destination. However, it does not bear the plush and grandeur of a modern shop, though its products are always to die for. Lying in a dimly lit corner of Hogg Market, this quaint paradise can cater to your junk jewellery obsession.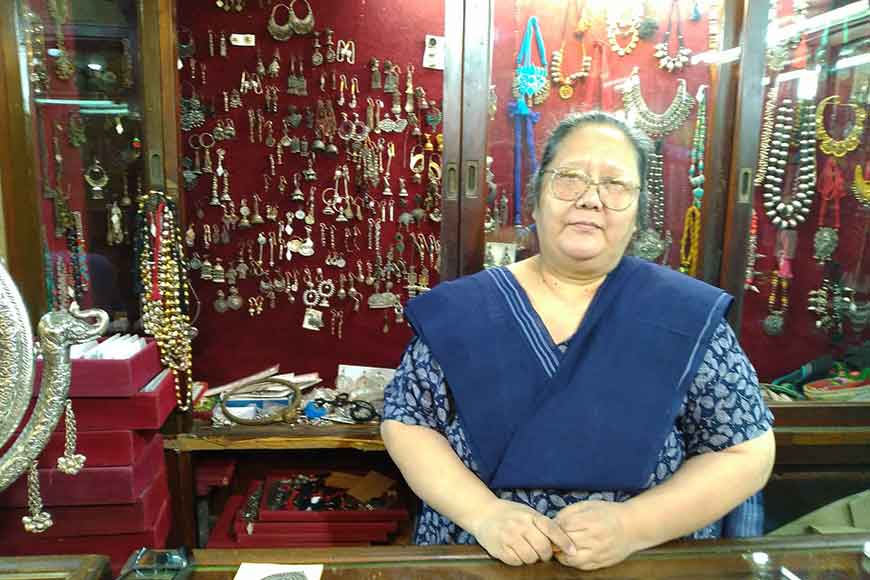 Tshering Yangki​
For the last sixty years, Chamba Lama of New Market has been helping women of all ages of Kolkata to deck up with balas, toe-rings and anklets. The passage of time has left the exclusive designs unchanged and have kept women flocking to the shop to quench the endless thirst for silver jewellery. The name of the shop comes from the word Gyawa Chamba which means reincarnation of Buddha of Maitreyi. The business dates back to 1950 when Chetenyangzom Sherpa established the now bustling store. Hailing from the snow-clad hills of Darjeeling, she came to Kolkata and started off this business with curios and artefacts. Handicrafts were also made during this time. The shop in New Market started in 1957 and later in 1960s, they started making silver jewellery. The silver store is presently owned by Chetenyangzom Sherpa's descendants - Tshering Yangki (daughter), Norkila Sherpa (daughter-in-law) and Sonam Sherpa (son).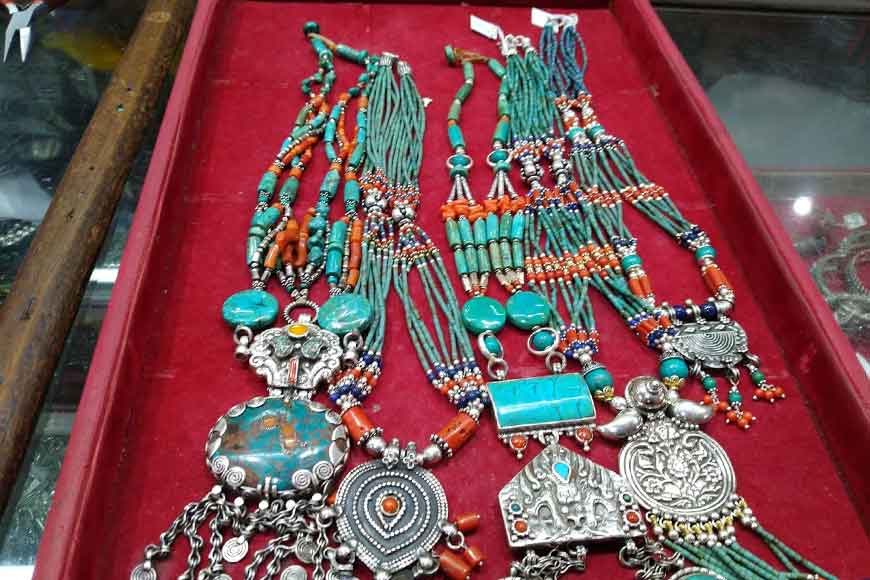 A vibrant turquoise coloured junk neckpiece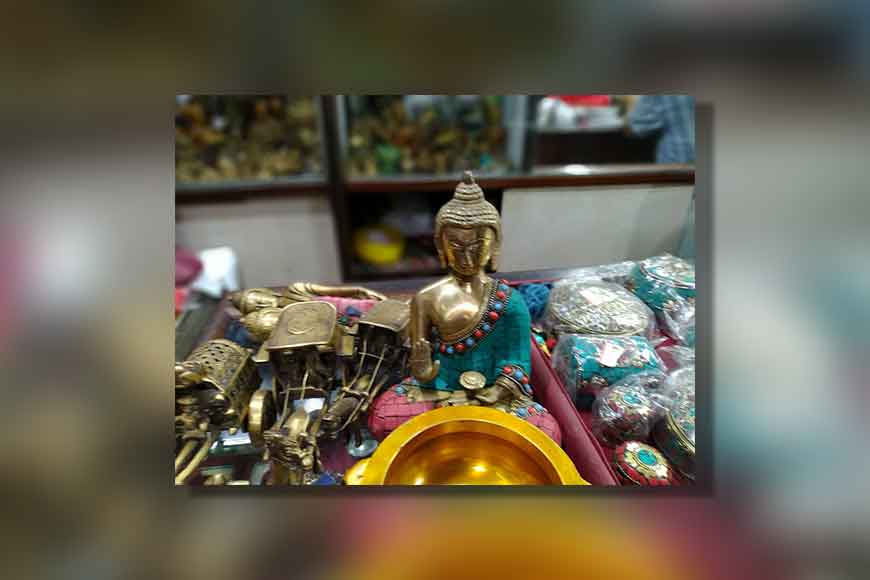 A Budhha curio
The silver junk variety that the shop offers today has a wide range. The jewellery and curios have embellishments of Tibetan Buddhist motifs. You will also find a variety of semi- precious stones. Be it nose pins or earrings, you will never suffer from the dearth of options. Irrespective of the number of piercings you have, the collection is enough to satisfy you. Most of the designs are inspired by Tibetan, Nepalese, Himalayan and Tribal Art. With the passage of time, the affinity towards traditional jewellery has not changed. The intricately carved designs add a unique appeal. You will also come across a vibrant display of brass, copper jewellery and exquisite showpieces.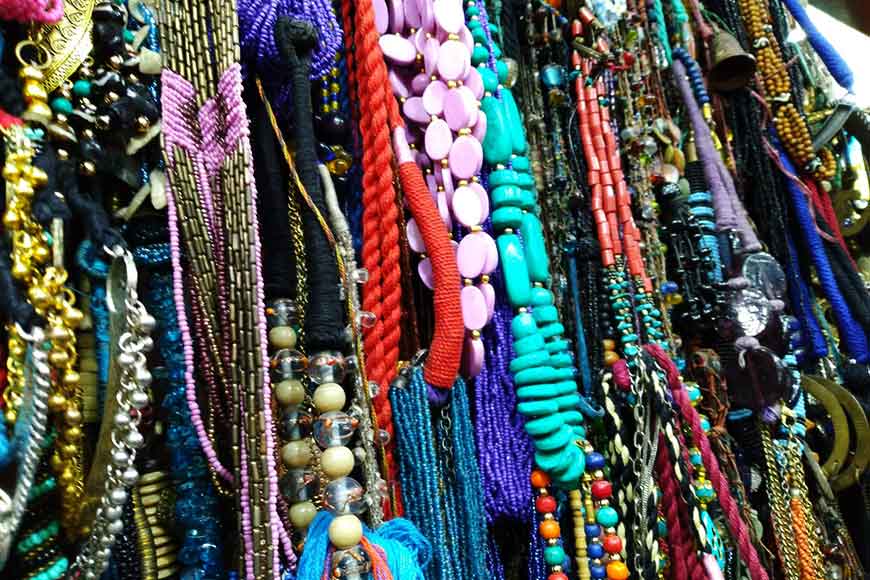 Colourful beaded neckpieces
The curios available can certainly enhance the décor of home. Apart from this, the junk jewelry available here has an androgynous nature and attract the Indian youths. You can team it up with a simple costume and yet end up looking classy and unique. Be it the wide variety, mesmerizing designs, exclusive collection or affordable range, Chamba Lama keeps you coming back for more. Discounts are available for sales above a few thousand rupees. The shop is small, quaint but is full of good vibes and enthusiastic buyers.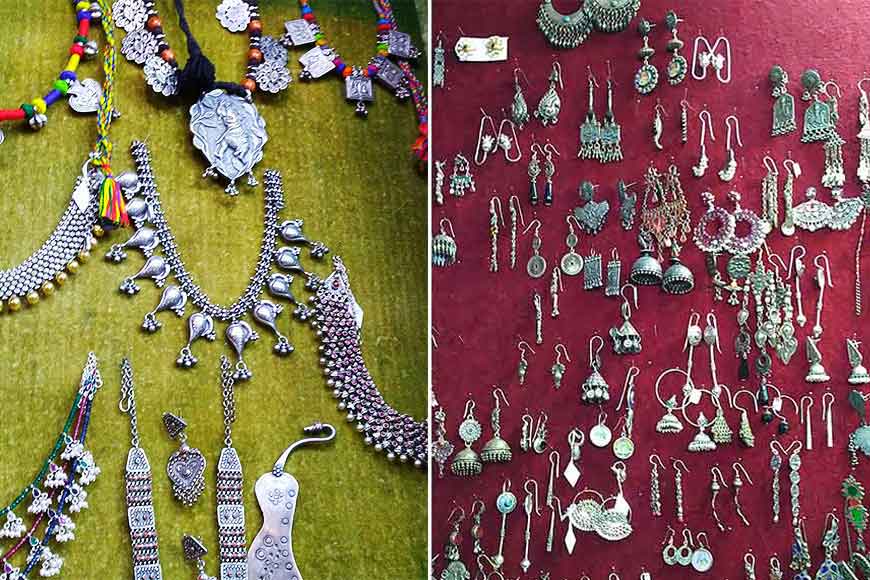 The silver accessories