Kolkata Street Music Festival celebrates the genius of street musicians and street art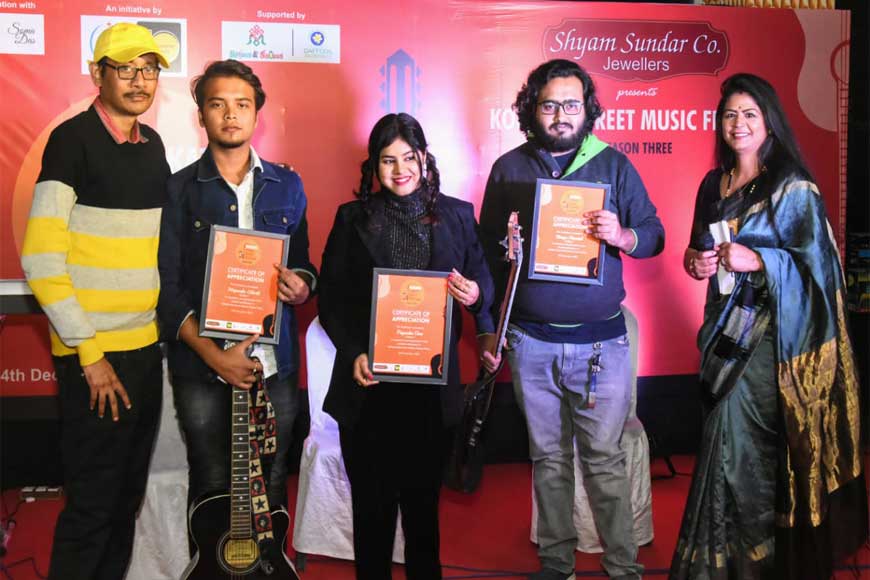 How many times have you boarded a local train and been entertained by wandering musicians or singers? When was the last time you walked down Park Street and heard the flute seller perform the Titanic theme music on his humble flute?
Street musicians and wandering performers can be found anywhere in Bengal, but they seldom get the status that street musicians or 'buskers' do in the Western world.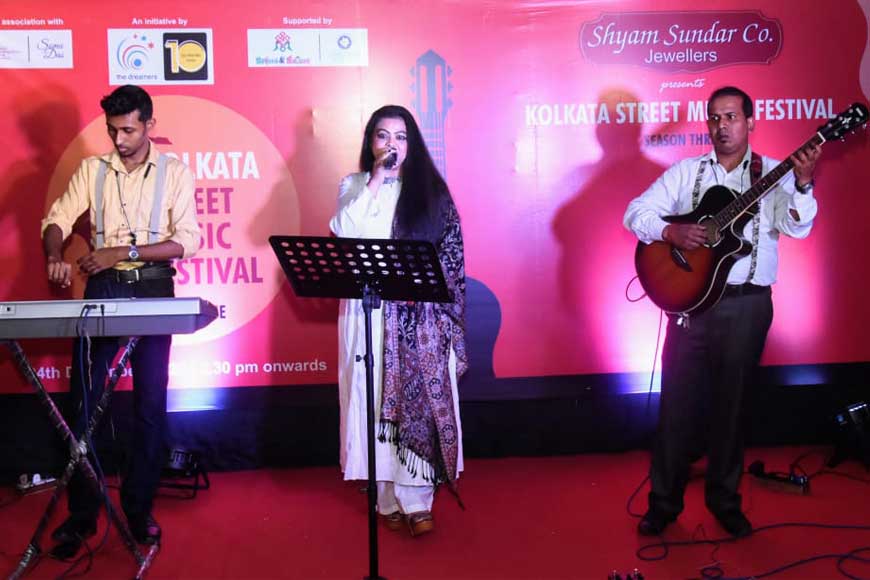 And it is to celebrate these musicians that The Dreamers in association with in association with Riddhi Bandyopadhyay Music Academy, Soma Das, and Daffodil Incorporate presented the third season of Kolkata Street Music Festival on December 24 at Spices n Sauces (ICCR).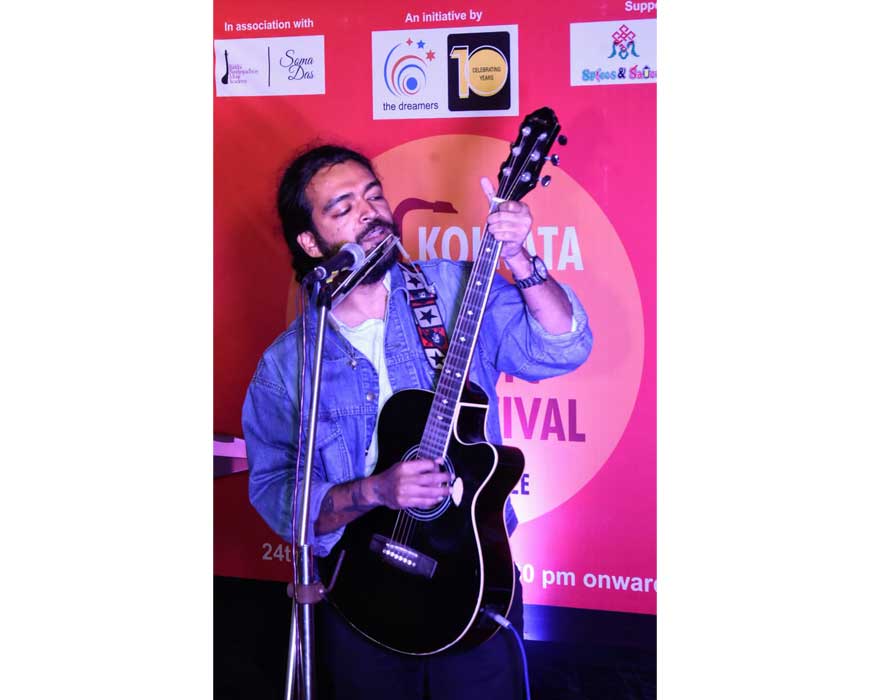 "Music is the universal language of mankind. In fact, it predates even the spoken word. Bengal has a rich tradition of wandering folk musicians in its villages and buskers in Kolkata – ranging from 'prabhat sangeet' and 'hari sankirtan' to baul singers and instrumental performers," says Sudipta Chanda of The Dreamers.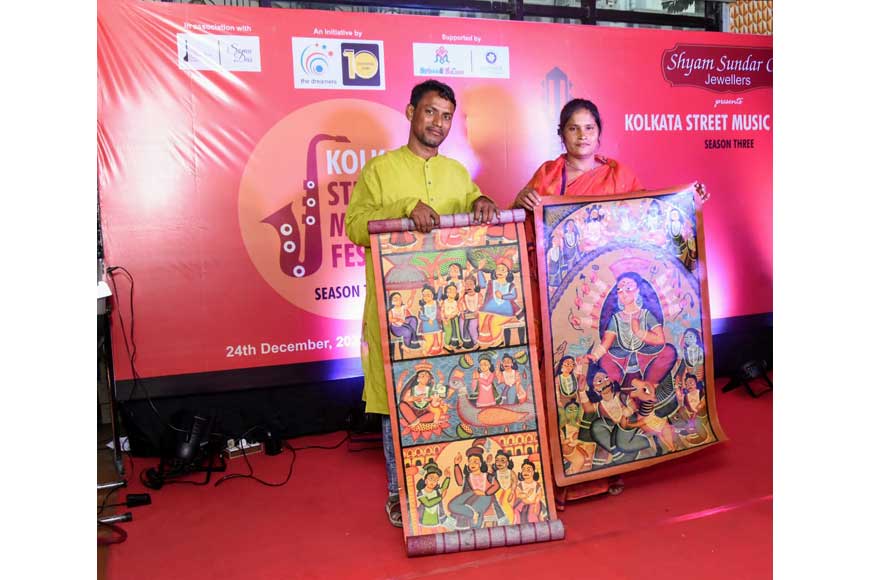 But the point is, none of these performers ever find a place in a concert hall or auditorium. Nobody buys tickets to hear them. For most, music is a livelihood that barely helps them survive, and yet they are all artists at heart, living on whatever they can earn as charity and on a nominal government handout.
It is to draw attention to their plight that Chanda and his associates have been organising the Kolkata Street Music Festival, incorporating a fascinating variety of artists ranging from Chhau dancers to 'band parties'. "These band parties are a part of every celebration, but nobody recognises them individually," says Chanda.

The festival's third edition saw performances by a 'band party' led by Sarat Bidyut Memorial, while Park Street flute seller Md Ibran played Sachin Dev Burman's immortal song 'Wahan Kaun Hai Tera Musafir' on the flute. City buskers like Sourojyoti-Krishnendu (Third Stage) sang Pother Gaan, Nilanjan Saha of Musical Sandwich fame sang Banjara, Band Sublime performed John Lennon's Imagine, and National Award winning Pata Chitra artisan Kalpana Chitrakar, Noordin Chitrakar showcased story of Chandi Mangal on Pata Chitra.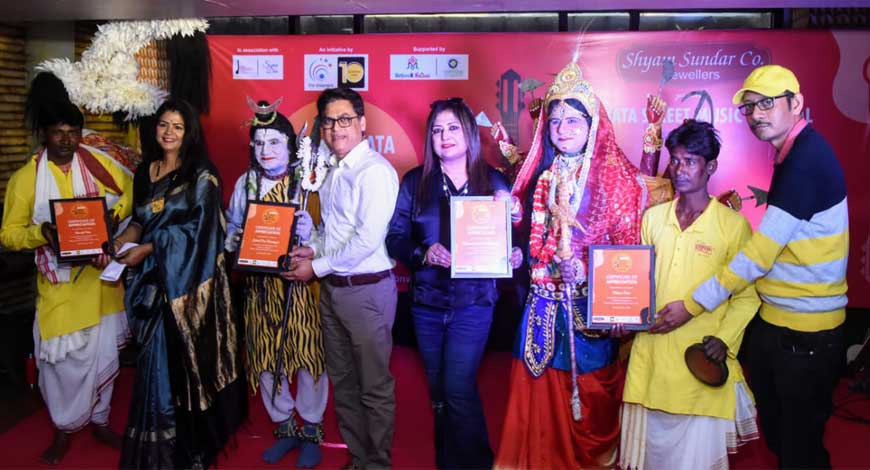 Bahurupi artisans Subal Das Bairagya and Dhaneshwar Das Bairagya along with Bangla Dhakis Paresh Das and Uttam Das celebrated Durga through their colourful presence and performances, while students of Riddhi Bandyopadhyay Music Academy performed songs from Panchakabi including songs of Tagore and Dwijendralal Roy like Sakatore Sobe and Eki Satyo.
A special tribute was paid to Lata Mangeshkar, Bappi Lahiri, and Kay Kay by Chandrima Bhattacharya (Aaj Tobe Ei Tuku Thak), Aritra Sunny Mukherjee (Street Dancer) and Surindam Mukherjee (Tuhi Mera Rab Hai) respectively.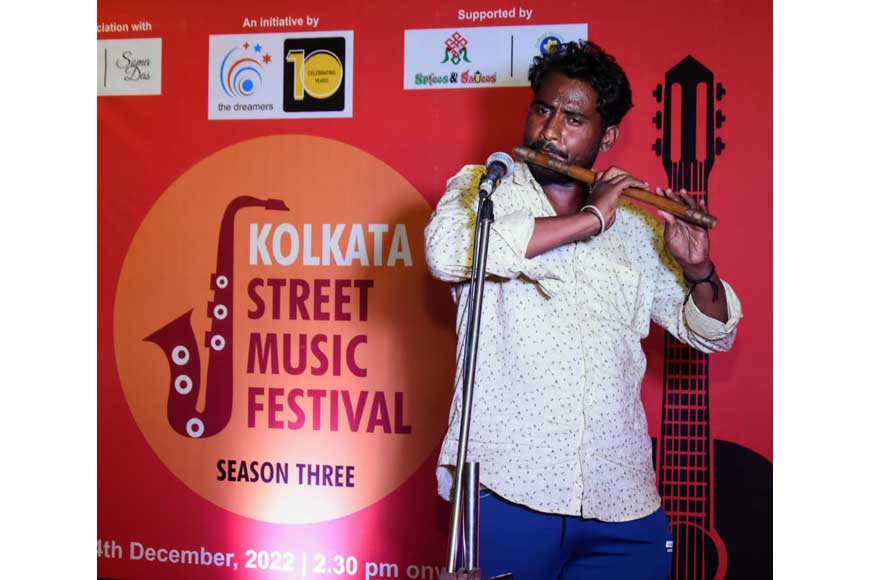 Dr Soumik Das sang Delivery Boy, Ritwick Maity rendered Bob Dylan's Knocking On Heaven's Door, Anirban Sikdar sang John Denver's Leaving on a Jetplane, Aryan Acharya performed E Poth Gachhe Benke, Tarun Goswami the whistling artist performed Salil Chowdhury's popular number Pallobini Go Sancharini, while Soma Das presented her original number Ami Aschhi composed by Joy Sarkar.

As Chanda said, "This is a tribute to musicians who make a living through performing on the streets. It's a calendar event by The Dreamers, like the Mountain Music Festival. We love to celebrate the unsung heroes of our culture through such initiatives."